"If you build it, they will come. And not in a good way."
That's how one person put it last Tuesday night at the monthly meeting of the city of Yelm's Homeless Task Force, and it represented the general majority of the nearly 200 attendees who showed up to provide input on potential options for homeless services.
A majority of public commenters, though not all, said they opposed the task force funding services for individuals facing homelessness and would rather see funds be directed toward law enforcement initiatives and the enforcement of current city laws.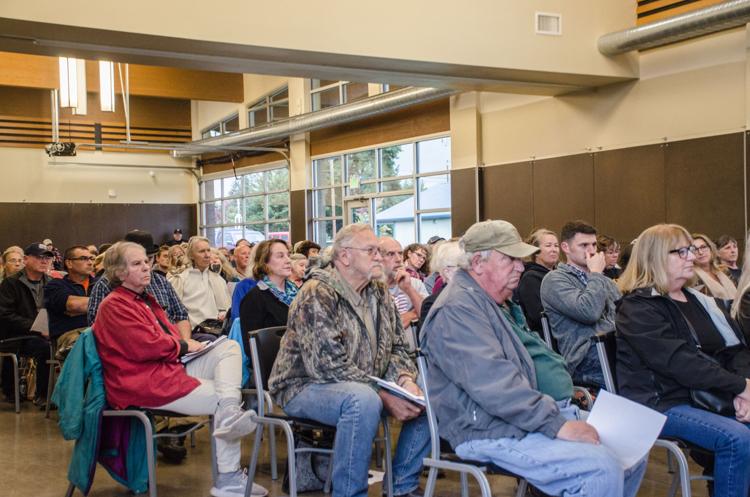 "Here is what I am hearing and where I think the pulse of our community is at: The vast majority of people in Yelm do not want taxpayers to fund social programs or shelters for the homeless. They see a correlation with the homeless population and substance abuse," wrote council member Joe DePinto, also a task force member, in a social media post following the meeting. "People want increased public safety and for the city to enforce current ordinances, consider new panhandling ordinances, and for the city to work with private property owners to remove existing camps and clean them up."
About two dozen people addressed the task force.
The rare high turnout at the meeting can in part be attributed to a rumor spread online that claimed the city of Yelm was considering passing an ordinance to become a "sanctuary city" for homeless individuals. Another social media post claimed the city of Seattle has plans to bus homeless people to cities such as Yelm.
"I heard a rumor that we were going to try to create Yelm as a 'sanctuary city for the homeless.' I don't know where that rumor came from, but I can squash it right now. We're not going to do that," said council member Molly Carmody, also a member of the task force. "Right now, I don't have any particular opinions, and Joe doesn't have any particular opinions, about what should and shouldn't be done."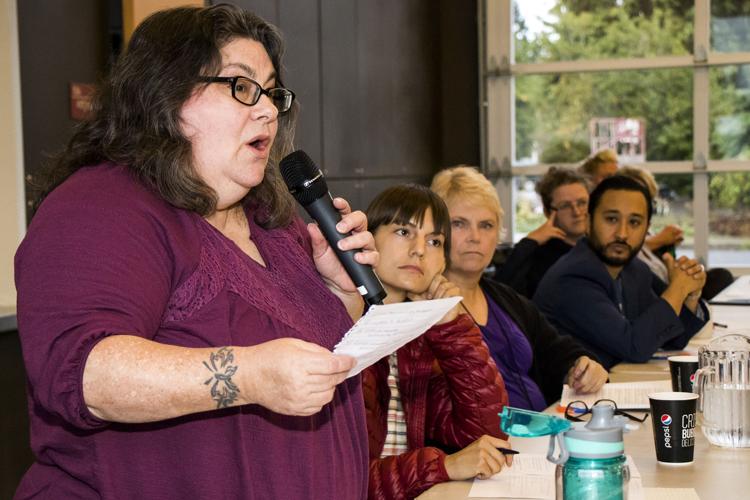 About a year ago, the Yelm City Council passed a resolution creating the homelessness task force to identify resources within the community, gaps and overlaps in services, and to potentially use a portion of city funds to coordinate additional services.
At the end of the year, the task force will submit a report and possible suggestions for a budget line item for homeless services to the city council. Both Carmody and DePinto say the task force is examining all sides of the issue.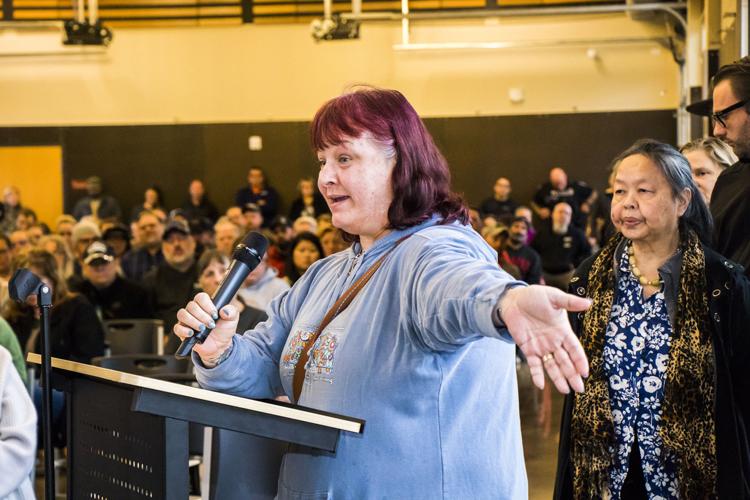 To date, the task force has not spent any of the $2,500 resource funds it was established with, and most work has been done on the volunteer time of the task force members.
While many were sympathetic to the work and plight of the estimated 32 homeless individuals who live in and around Yelm, some said homeless people have become a nuisance to private property owners.
"I'm a Christian, but I don't want those people living next to me," one citizen said.
"Make this place uncomfortable for them and keep them out," said another.
Following the meeting, both Carmody and DePinto took to Facebook to update constituents as to what the public consensus was at the meeting.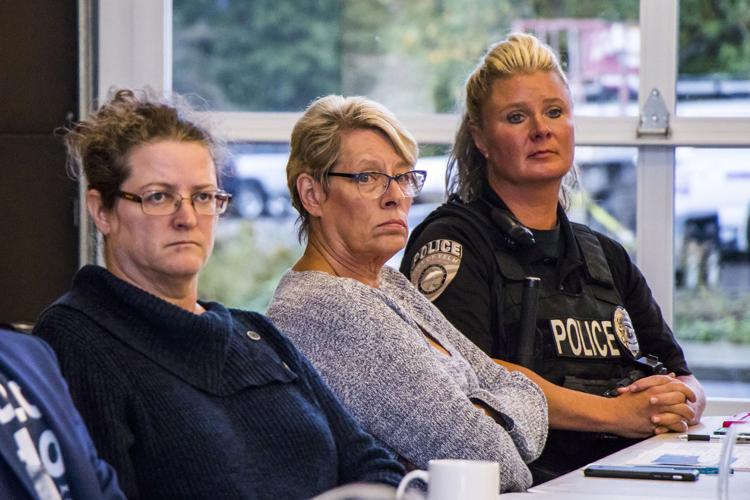 "The overall consensus seems to be that Yelm citizens don't want to provide services to the homeless. As your representative, I will vote your concerns on any votes that the Task Force take," Carmody wrote in a Facebook post. "As only one member on the Task Force, I can't guarantee that the Task Force's recommendation will align with citizen opinion, but I can guarantee that I will vote both your opinion and my own conscience on the final City Council decision, whenever it comes up for a vote."
"I'm with them," DePinto later told the Nisqually Valley News. "I listened to what they say and I'm going to approach our recommendation with that in mind."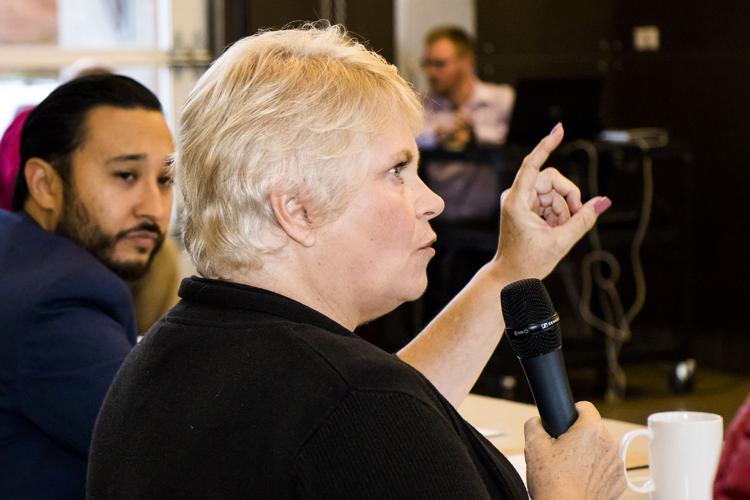 DePinto also said he's for examining issues of alleged property damage and safety that citizens have attributed to homeless individuals.
According to the 2019 Point in Time Homeless Census, which can be found on Thurston County's website, census takers counted 32 individuals in the Yelm area as homeless last January.
Of the 32 individuals counted, about 20 of them were last housed in Yelm.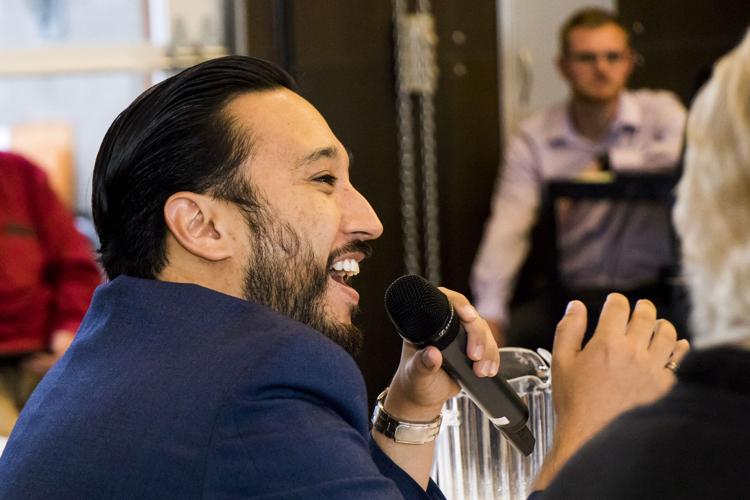 In an email to the NVN, Carmody said while the turnout by residents was among the largest she's seen, there's still more people out in the community she'd like to hear from.
"We have over 4,600 registered voters," she wrote. "I'd like to hear from a lot more people."
When asked if the task force could theoretically bring a recommendation forward to the council to increase police department funding or strengthen enforcement of laws, Carmody wrote, "Of course. The Task Force could theoretically recommend anything to Council. We're listening to the public and will take their comments into consideration when deciding on our final recommendation to council."
The task force's next meeting is 6:30 p.m. on Tuesday, Oct. 15, at the Yelm Community Center.