It's been about five months since Dan McKown closed on the purchase of his grandparent's property, a now-defunct dairy farm on 128th Avenue. 
The intent of the 160-acre property acquisition — which includes four houses surrounding a small gravel road resembling a cul de sac — was for his close friends and family to have a place to live communally and for there to be a place for the 51-year-old to call his forever home.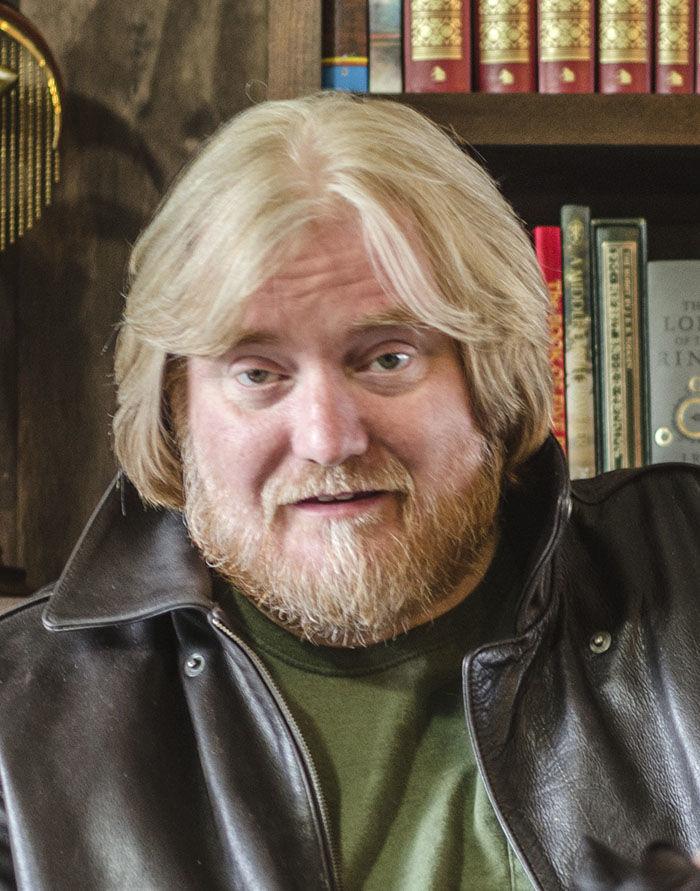 But McKown and his neighbors say that dream could soon change because of a fear that a proposed biosolids site next door would contaminate local water sources, despite resolute conclusions by state and federal officials that say biosolids are safe. 
When purchasing the land for about $1.54 million from Abston Henricksen Land and Timber Company, the neighboring farm, which grows a combination of pasture and hay for internal usage nearby, McKown said neither he or his family were notified beforehand that they intended on applying class B biosolids to 181 acres of the nearby farm. 
"I got blindsided six ways to Sunday on this deal" he said. "I have a responsibility for the people who live here."
Jason Abston, president of Abston-Henricksen Land and Timber, said McKown's plot of land is in no way connected to the proposed biosolids site on his property next door. McKown and other residents, he said, were properly notified by the Washington State Department of Ecology of the proposal.  
Over the last few months, McKown, with the help of his friends and family, has been busy moving in, repairing structures on the property and remodelling his own place to accommodate his wheelchair.
"It wasn't bought as an investment property. It was bought as a retirement property," said Toby Seaman, a handyman and friend of McKown's since elementary school. "Our intentions are to never develop this thing. We would like to maintain it in its pristine condition."
Four families currently live on McKown's plot of land — among them children, domestic pets and older residents — and they all share a well on a private aquifer.
Ecology is required by state law to run a permitting process for biosolids distribution. Both Ecology and the Environmental Protection Agency say, with proper regulation, that biosolids are not detrimental to human health. 
"Investigations have evaluated toxicity of compounds, leaching and contaminant transfer to plants and people. These studies have found biosolids to be safe when managed under current guidelines," Ecology's website says. 
Fire Mountain Farms, a Lewis County biosolids applicator and lagoon dredging servicer, is looking to apply biosolids on 181 acres of land owned by Abston Henricksen. The farm originally applied for the permit in 2015 to apply biosolids at this Yelm location, and prior in 2014 came under scrutiny from Ecology for a 20-year practice of receiving sludge-cut biosolids from a private contractor.
On a chilly and overcast Tuesday afternoon, Seaman, 50, drives a small ATV down the dirt road leading from McKown's house to a scenic 17-acre artificial lake about a half-mile from the main road. The nearly 500 cows grazing on the pasture disappear as the ATV rumbles over the prairie and down into a basin. The lake is fed by a mixture of spring runoff, fed through the nearby Yelm ditch and a small marsh uphill. Small streams feed freely into the lake. 
Seaman said there's a strong concern that biosolids runoff could affect the wildlife in and around the lake, which is now under the ownership of McKown. 
"This water would be affected the most if this were to happen," Seaman said. "We have elk and deer drinking from here on a daily basis." 
The property line that divides McKown's from Abston-Henricksen is about 20 yards from the lake. 
Since McKown acquired the land in December, Seaman said there's been discussion of building a small cabin for McKown in the lower prairie overlooking the lake. While they have rights to fish on the lake, Seaman said the idea is to keep it as pristine as they can. 
"We want it to stay exactly like this. McKown's idea was to come out here and plant more trees, actually," Seaman said. "He's part elf." 
McKown and Seaman's relationship spans multiple decades. The two have been friends since they first met in fourth grade. Since those days, the pair have stayed in constant contact with each other and their larger friend group.
"We get together every Saturday. There are about five of us who stay in contact," he said. 
Since their youth, Toby said he's been sort of an older brother figure to McKown. Through all the highs and all the lows, Seaman's been there for McKown. Especially the lows. 
"Honestly, from my point of view, you couldn't ask for a better person," Seaman said. 
In November 2005, McKown was shot five times in a confrontation with the notorious Tacoma Mall shooter. McKown said he was working at Excalibur Cutlery inside the mall that tragic day and had been working up a steady stand-up comedy career since his days in high school. 
The damage the gunshots made to McKown's spine left him paralyzed. Everything changed that day, he said. 
Today, in addition to being confined to a wheelchair, McKown faces a great deal of health problems. He is plagued with spikes of pain, which he experiences on a daily basis. 
McKown's last comedy gig was almost two years ago, he said. He hasn't had a lot of time recently to work on his craft, though.
Seaman said he sees the term "biosolids" as just another spin by the government because "it has to go somewhere," that government also believes they can easily pass it by smaller, less educated communities. Looking out over the lake, Seaman said he's truly frightened for the residents that live on 128th Avenue and those who live downstream of the Nisqually River. 
"At the very least, we'd like to see an environmental study," said Issa Lister, 47, McKown's sister and a resident on 128th Avenue. 
Seaman said he feels the state is hypocritical when it comes to the protection and preservation of the environment and bodies of water. 
"It's got very little to do with us starting our car. It's got more to do with us putting poisons in water," Seaman said.
Biosolids are a sludge-treated organic compound, refined and treated to meet federal and state standards, according to a peer-reviewed study cataloged by Oregon State University. Farmers around the state use biosolids as an amendment to fertilize crops, including wheat, corn and hops. 
Well-regulated biosolids contain small, non-lethal traces of pollutants, pathogens and metals.
While there has been much scrutiny locally about the human and environmental effects of biosolids, according to federal and state governments they are not detrimental to human health when well-regulated under state jurisdiction. 
Andy Bary, a crop and soil scientific assistant and administrative official with Washington State University Puyallup Research and Extension Center, has a history studying biosolids application rates and soil quality. His research of the fertilizer goes back nearly 20 years, he said. 
If the application and non-grazing processes are done properly, Bary said there shouldn't be any nitrate contamination of nearby well waters and aquifers. 
In addition, Bary also said, without examining the specifics of Fire Mountain Farms' application, that a 1,000-foot buffer zone between a biosolids site and major body of water would be more than sufficient. 
"A thousand feet is greater than what would be recommended," Bary said. "It would be favorable. It's a good thing is what it is." 
The proposed site is 1,000 feet from the Nisqually River.
The sources of nitrate contamination, which has been a common worry by some, could come from a variety of sources. 
"But that could come from biosolids, could come from animal manure, and it could come from leaky septic systems," Bary said. 
Bary said he was not aware of any biosolids site that has leaked and contaminated a major water source. 
Many have also criticized Ecology's jurisdiction on the biosolids permitting process, saying that smaller entities, such as counties, should have a say in the matter. Back in February, the Nisqually Indian Tribe and Thurston County staff wrote letters to Ecology critical of Fire Mountain Farms' application. 
"The Nisqually Indian Tribe is concerned that the application of biosolids within 1,000 feet of the Nisqually River and other small water bodies connected to the River will impair habitat critical for salmon and steelhead, will threaten their existence and will threaten the Southern Resident Killer Whale," Natural Resources Director David Troutt wrote to Ecology.
The county and tribe ultimately have little say in the local jurisdiction of state biosolids permitting. In the county's letter, Division Director of Thurston County Health Art Starry pushed for hydrogeologic studies to examine the effect biosolids would have on local aquifers and groundwater flow. 
Hydrogeologic tests are a normal occurrence by regulatory agencies, but necessitating one also depends on the site, Bary said.