Just for kicks, let's say you're having a really weird dream one night, and it goes like this …
You own a cookie and pastry shop in a tiny Washington state town at the base of a towering, snow-capped mountain. Your Main Street Cookie Company, as you've deemed it, has a loyal clientele who so delight in your goodies that you often sell out of them before the end of your typical work day.
Your customers in this town of Rainier delight in their gluttony — a term of endearment in the cookie world — and tend to go slightly bananas over your chocolate chunk cookies, and your orange iced butter cookies, and your snickerdoodle cookies, and even your oatmeal butterscotch cookies.
And lots of other varieties, too.
But for some reason, you are not completely satisfied with your business. There's something missing — a certain je ne sais quoi — the ingredient that would be the cherry atop your cookie shop. 
You've been racking your brain for weeks, but for your life you just can't figure out the missing piece of the puzzle.
Until one fateful night about 2 a.m. ...
Suddenly, as though a bumble bee had just stung you in the butt, you bolt upright in bed — nearly knocking the lamp off of your bed stand — and scream, "Of course! Why didn't I think of this sooner!?
Yes, an outhouse — next to your cookie shop.
This admittedly facetious dream really isn't as crazy as it sounds, because this particular outhouse — an antique, you might call it — actually sits alongside the building that houses the Main Street Cookie Company and the Rainier Barber Shop on Rainier's main street. And it's chock full of local flavor and history — and thankfully devoid of the muck it used to routinely hold.
How it arrived at this particular Rainier junction is a story unto itself.
But first, let's chat about Joycelyn Zambuto. She has owned the Main Street Cookie Company for the past 14 years, and as she puts it, "we have a pretty large footprint in the Puget Sound and nationwide" — which means her business sells and ships a lot of cookies.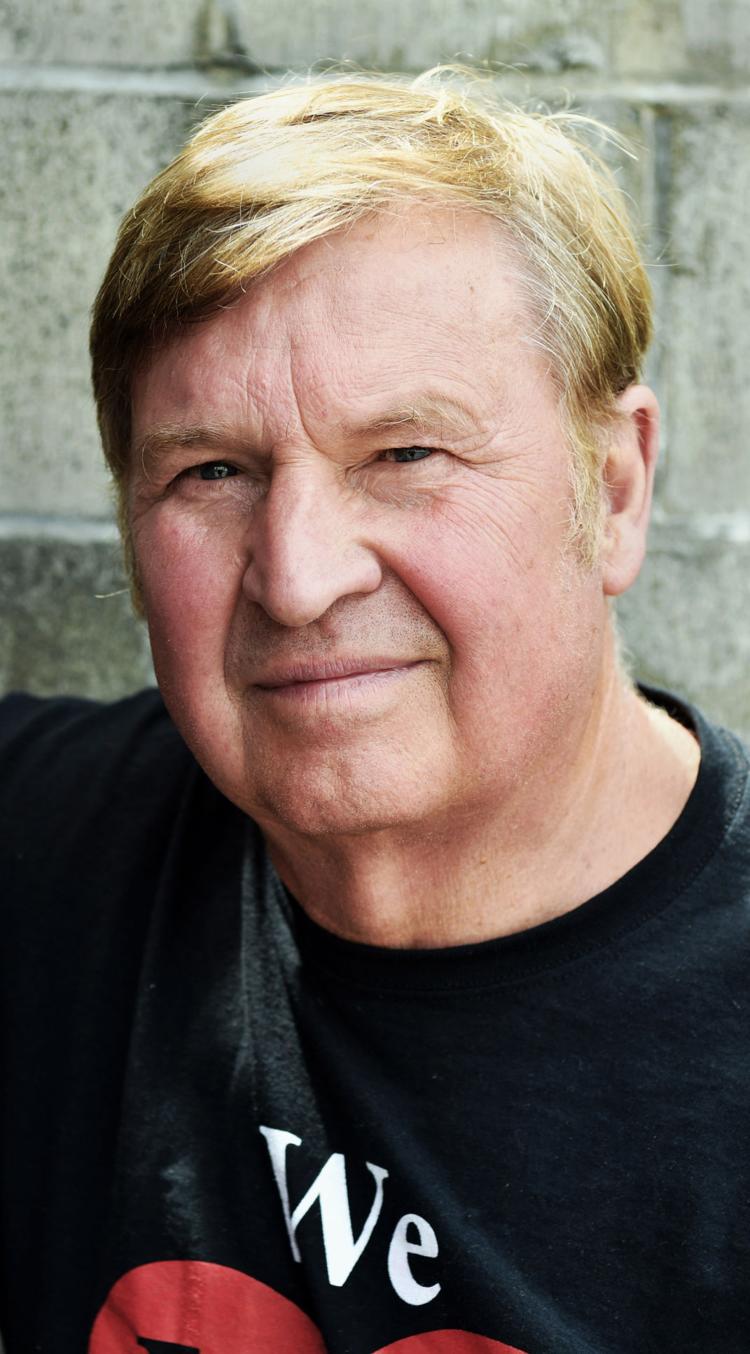 But cookies weren't particularly on her mind last week as she discussed the antique outhouse adorning the side of her building. A memory of another outhouse she encountered at age 3 has stayed with her until this day.
It seems that she and her cousin Debbie, age 7 at the time, were playing one day on Zambuto's grandparents' ranch in Modesto, California — Zambuto can't recall the time of year — when suddenly Zambuto felt the call of nature.
"Debra," she said, "I have to go to the bathroom."
Turns out they were within feet of the ranch's outhouse — mostly used by ranch hands — so Debbie nonchalantly said: "I know, let's go in here."
Not knowing any better, Zambuto agreed. So Debbie took her by the hand, led her inside the privy, placed her on the man-sized pot and held onto her.
Well, something went haywire in the going-to-the-bathroom process, because before Zambuto knew it she was falling over backwards straight into the cavernous outhouse hole.
"I crumpled like a cat, and Debbie grabbed me by the hair and pulled me up," Zambuto recalled.  The cookie shop owner figures she was immersed in the muck for about 10 seconds before climbing out — and then spent the next two hours in the bathtub cleaning up.
"Even now, outhouses still give me nightmares," Zambuto said. "Debbie and I were thick as thieves, but I have a feeling she might have been up to no good."
So given her long-ago nasty experience, Zambuto's not particularly thrilled that another privy is so close to her bakery.
"It certainly has historical significance, but an outhouse next to my building wouldn't have been my first choice to put in that spot," she said, a bit tongue-in-cheek. "Maybe something more aesthetically pleasing to look at might have been more appropriate."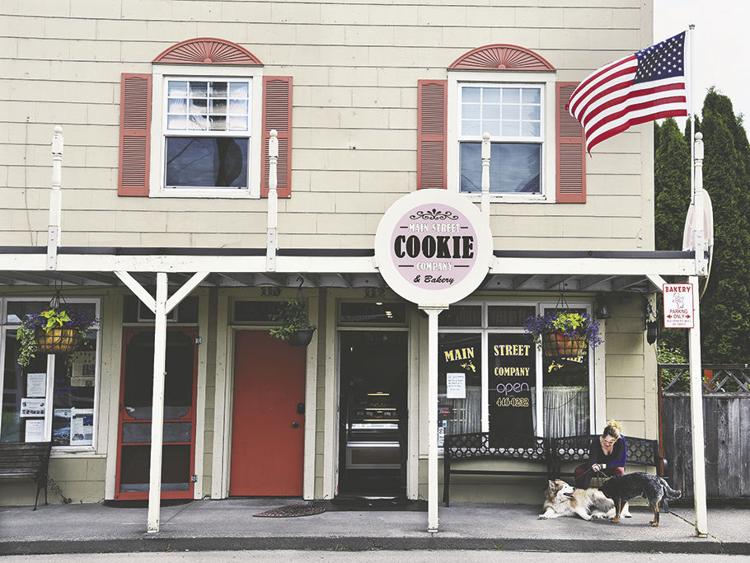 Zambuto's next-door neighbor, Kc Field, 54, who owns the Rainier Barber Shop, hasn't necessarily given the outhouse much thought, though she did a double-take the first day she returned to work two weeks ago since closing the barber shop on March 17 due to the coronavirus.
"It hasn't really affected me, but it surprised me after I got out of quarantine (when her business was closed)," she said. "The outhouse is fine with me, but I think if everyone knew more about its history people would be more interested."
Ok. So here's some history: The outhouse — now owned by the Rainier Historical Society — was built in the late 1800s by Albert Gehrke, known to be the first permanent settler in Rainier. Gehrke, as history tells it, homesteaded more than 180 acres over what is now the Mountain View Estates housing development.
When Gehrke died  — the outhouse having occupied his property for about 20 years — it ended up at his son Herman Gehrke's residence off of Highway 507 and Idaho Street in Rainier where it lived for another 11 years or so.
Herman Gehrke — who owned a liquor store for 30 years in the space now occupied by Zambuto's cookie shop — decided to move the outhouse behind the old Rainier Hotel, which at the time in the 1930s housed both his liquor store and a barber shop, but didn't have indoor plumbing.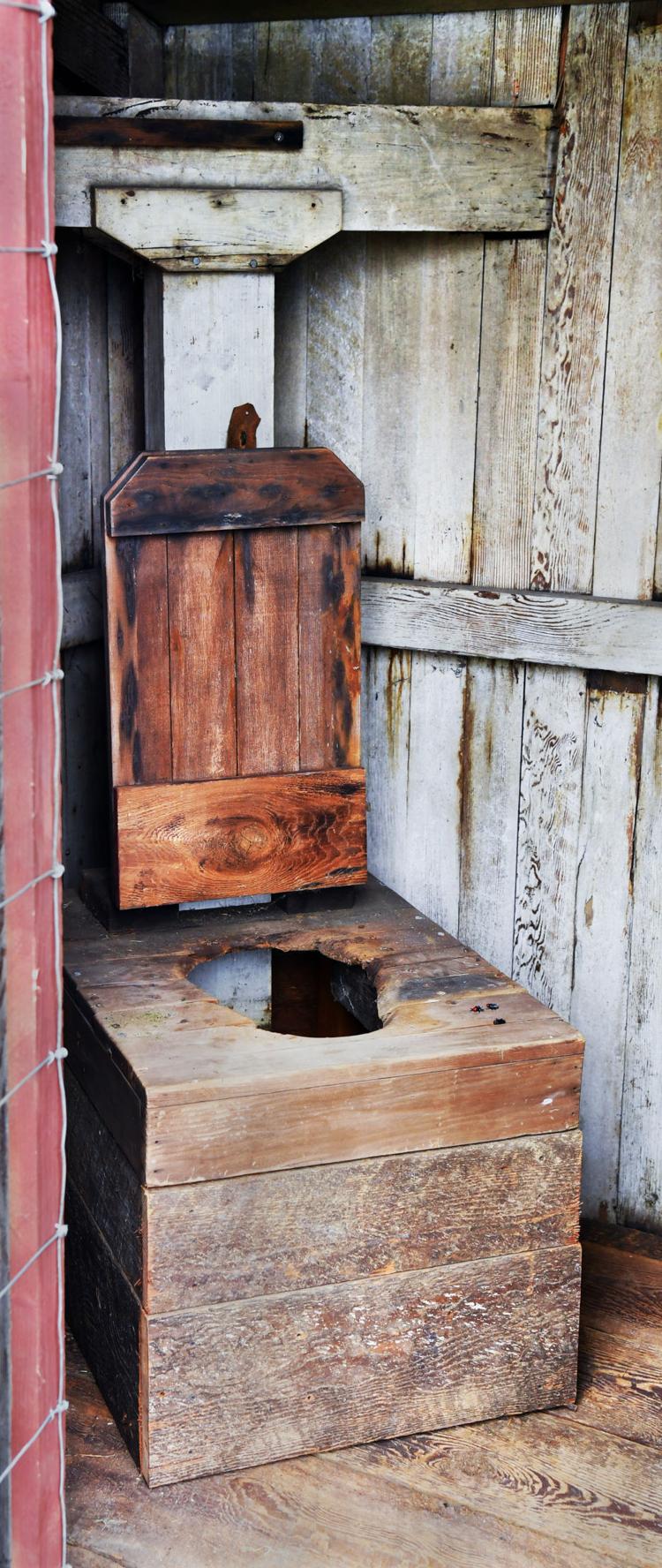 When Gehrke retired from the liquor business in 1961, he offered the outhouse to his friend Neil Burnham, who lived near Gehrke on Highway 507. Burnham operated a feed store on his property and boarded horses for people to ride, so the adjacent outhouse offered him and his customers a handy venue for relieving themselves when the urge hit. Burnham used the privy until he died in early 2017.
At that point, Burnham's property was sold, and the outhouse became part of the Rainier Historical Society's trove of historical artifacts. With its trademark crescent moon design on the door, it would have been right at home on the movie set of "O Brother, Where Art Thou?"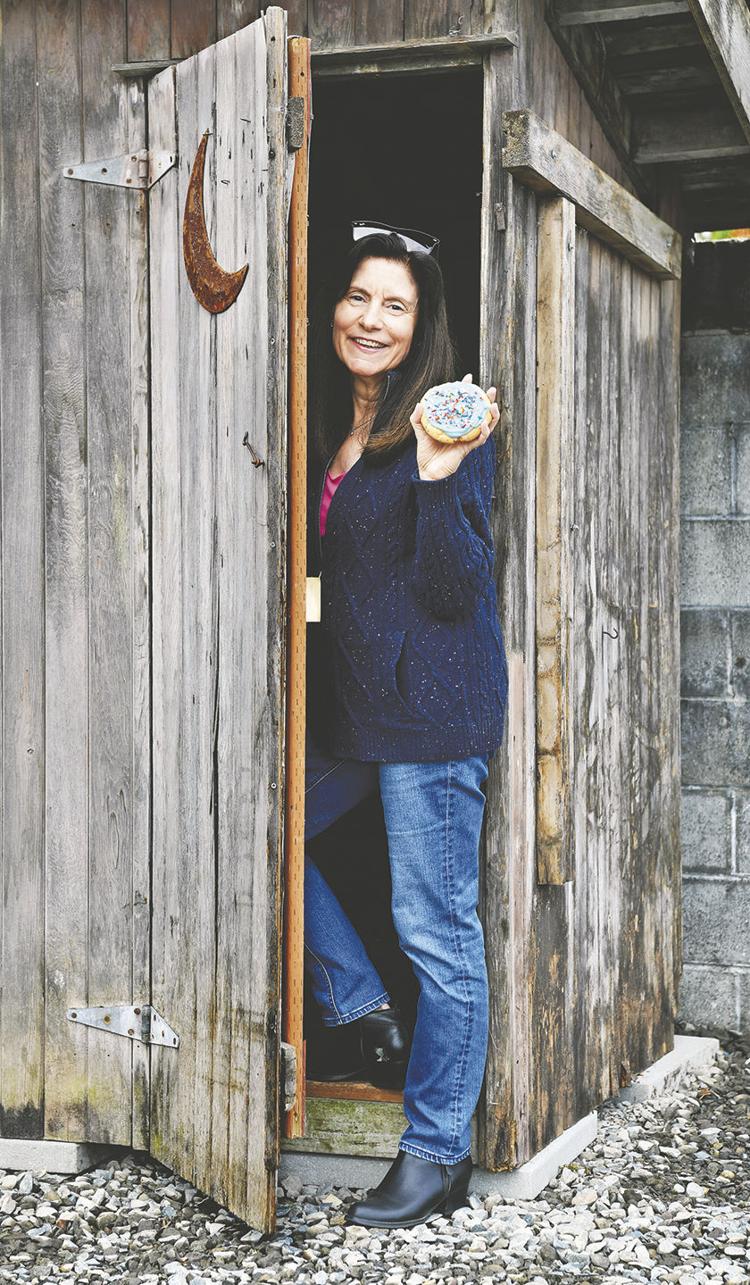 The outhouse — which weighs about 350 pounds and is 50 inches wide, 50 inches deep, and 7 feet tall — has stood the test of time because it was built so well, said Rainier Historical Member Mike Emmons, 71, who has owned the Main Street Cookie Company building for 35 years.
"The outhouse has lasted all these years, because it was built out of old-growth cedar," he said. "It also has an unusual ventilation system of wood that makes it a unique, upper-class outhouse. We call it one of Rainier's original think tanks."
But the upper-class think tank had shown some wear when Emmons obtained it, so he took it to his shop to do a little refurbishing. He first repaired its floor, then replaced some of the outhouse's modern screws with period straight-slot, counter-sunk versions and found some rusty tin to place on the roof. 
He then built a concrete pad for it, loaded it onto his truck, and placed it on the side of his building that houses the cookie company and barber shop.
"It seemed appropriate to move the outhouse to where it had spent so many years," Emmons said. "And it's an easy place for people to enjoy there and take pictures."
And if Emmons and other historical society members have their way, other aspects of the town's history will also soon be on display in what is initially being deemed the Historical Society Walkthrough Town. Gehrke's outhouse and other Rainier landmarks will contain plaques designating their significance, along with tourist maps that indicate the location of different displays. With any luck, Emmons hopes to have the details of the walkthrough worked out in about three months, but the timing is still up in the air.
For now, though, the outhouse is a good place to start.  
Laura Immel, 73, who is Herman Gehrke's granddaughter, a member of the Rainier Historical Society and a lifelong resident of Rainer, cites the historical significance of the privy and its influence on the area's sense of self.
"The history is so important to the youth of today, because the history of a place provides a sense of belonging," she said. "It's part of home and who you are."
It has aesthetic appeal, too, Immel added.
"It's nostalgic and relevant for today, because of its craftsmanship. It's a piece of art."
Emmons agrees, though given the longevity of the privy, the various locations around town it's occupied, and its obvious utilitarian function, he's a bit more blunt.
"That outhouse has seen a lot of crap," he concluded.