After his team struggled to find the end zone in the second and third quarters, junior Edmonds-Woodway running back Steele Swinton caught a break Friday night in Yelm.
He took a 5-yard handoff in for a touchdown early in the fourth quarter, bringing the Warriors a 17-14 lead. 
It was up to Yelm to respond in the final quarter of play. 
The answer came in the form of a 44-yard run by senior quarterback Ben Hoffmann that gave Yelm the lead. That was followed by a 6-yard touchdown run by senior running back Carson Amendt to cap off a 27-17 win over the Warriors, advancing the Tornados into the first round of the 3A WIAA State Football playoffs.
"I think we did a really good job offensively of taking what they gave us," said Yelm Head Coach Jason Ronquillo, who added that the home crowd likely assisted his boys in what was predicted to be a tough matchup.
Yelm's record now stands at 7-3 going into the postseason. Edmonds-Woodway ends the season at 5-5. 
A football seeding committee will meet Sunday, Nov. 10, to draw the state playoff matchups. 
The fiery game started with big returns from both teams.
Yelm senior wide receiver Sylas Franklin ran the opening kickoff to the Warriors' 35-yard line to start the game off. Yelm scored a touchdown barely one minute into the game.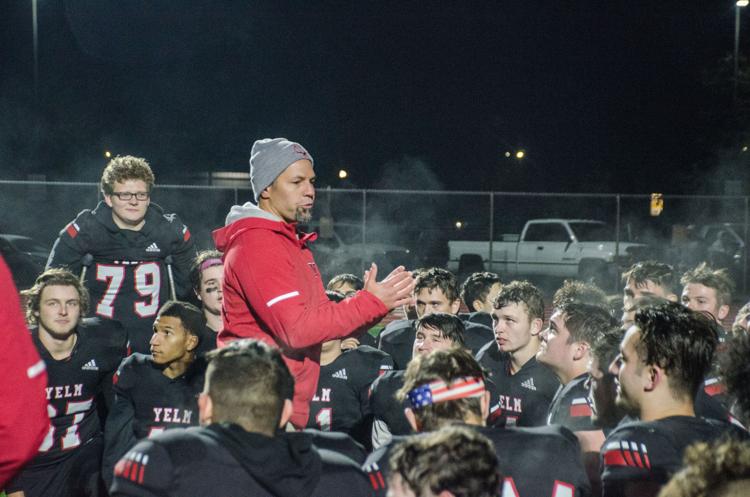 Edmonds-Woodway worked an impressive return just moments later, edging into Yelm's red zone. Unable to advance, Warrior kicker Jacob Sanchez-Arias put 3 points on the board. 
Yelm senior Austin Schaler received a short pass from Hoffmann, driving the ball 20 yards into Warrior territory, bringing Yelm up 14-3 in the second quarter. 
Schaler secured an interception against Edmonds-Woodway, adding to his school-record nine picks this season. The Yelm senior also caught five catches for 82 yards.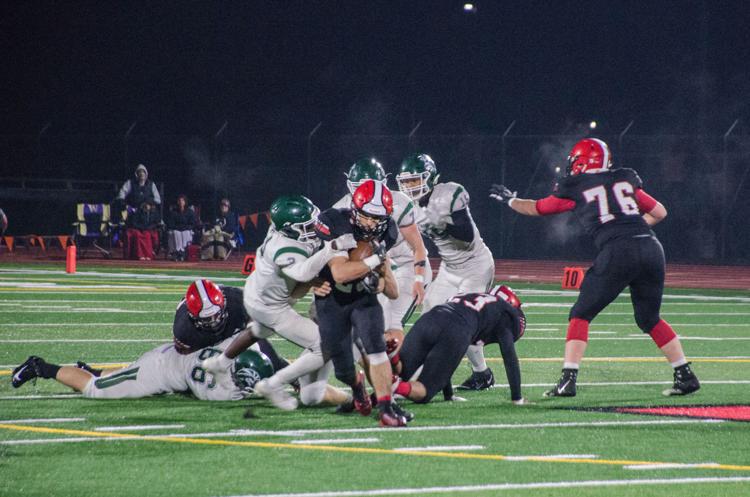 Hoffmann was sure-handed against the Warriors. The right-handed senior went 15 for 17, throwing a total 187 yards and securing two of his own touchdowns. 
"I thought he played really well, he threw the ball really well," Ronquillo said. "We kept a simple form in the pass game and then he ran well. He broke a couple tackles on a big, long run which was a critical time in the game."
Hoffmann said the success this week in part came from focused team. The team also rolled out plays they've seldom used this season. 
"We had some struggles on offense, but we find a way. We do whatever works," Hoffmann said. 
Back in September, Hoffmann noted that one of his main goals when stepping into the role as Yelm's quarterback was to read the field better. Going into the postseason, he said the work he's put in to analyze game footage and picking apart plays has been fruitful. 
"Being smart is one of the most important things for me — knowing what situation we're in and what we need, if it's a really crucial moment. And I really have a lot of love for my team and we have a great bond together. On those crucial downs, we make it happen," Hoffmann said.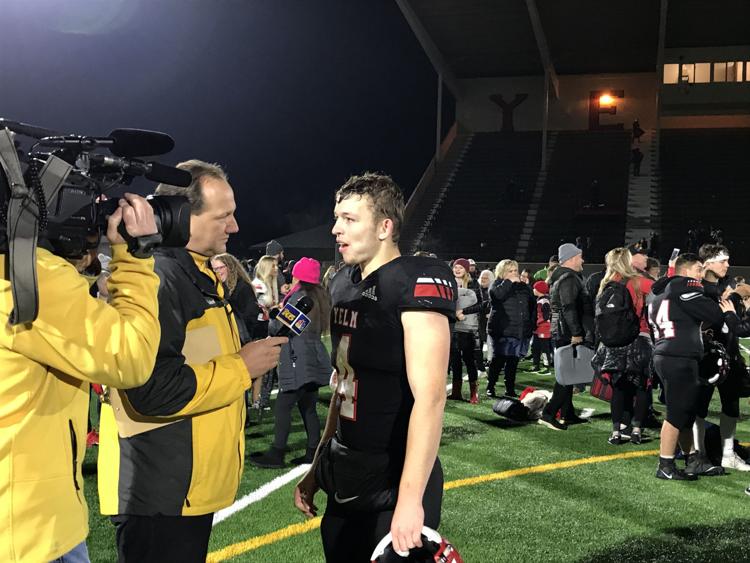 Amendt had 67 yards rushing over 12 carries. Senior wide receiver Richard Romo had two catches for 34 yards. 
Junior linebacker Sean Rohwedder led Yelm's defense with eight tackles, while senior defensive lineman Bradley McGannon had seven tackles and two sacks. 
Ronquillo said he commends his coaching staff's hard work, which ultimately played a role in the Tornados success at home. 
---
Yelm Tornados: 14, 0, 0, 13 — 27
Edmonds-Woodway Warriors: 10, 0, 0, 7 — 17