The 31st annual Christmas in the Park celebration and parade was held Saturday, Dec. 7, with free food, family fun and holiday cheer being had by all. 
The parade started promptly at 9:30 a.m. with approximately 58 floats taking part in the celebration. Santa Claus, the Grinch and many elves made appearances this year. 
Afterwards at the park, Mr. Dougs sponsored free hot dogs, coffee, cider and cocoa with plenty of additional activities hosted. 
Bill and Sarah DeVore, this year's grand marshals, were honored by Mayor JW Foster.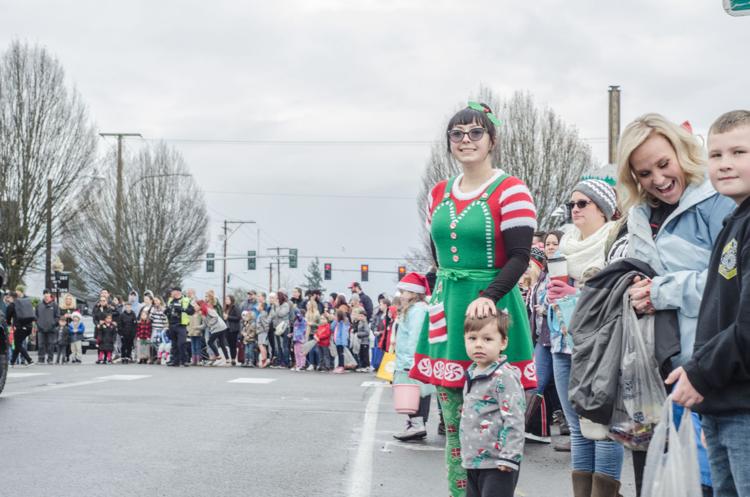 Gracie Mathis and Laken Welsh were also honored as this year's City of Yelm's Youth of the Year. Lucy Cook, Sophie Hall, Ashlyn Kay, Romio Kyser, Mathis, Alicia Nelson, Welsh and Colter Wevodau were recognized as City's of Yelm's Youth Good Citizenship Award winners. 
A number of essay winners in the school district also got to read their works to the public.