Shoppers flocked to the Yelm Sunbird Shopping Center Monday by the hundreds as the doors reopened after a three-day closure during which employees marked down prices in light of the business's announcement it will soon close the location permanently.
Many came to take advantage of a 25 percent off sale while others simply wanted to show support for the business, which has been a fixture in Yelm for 19 years.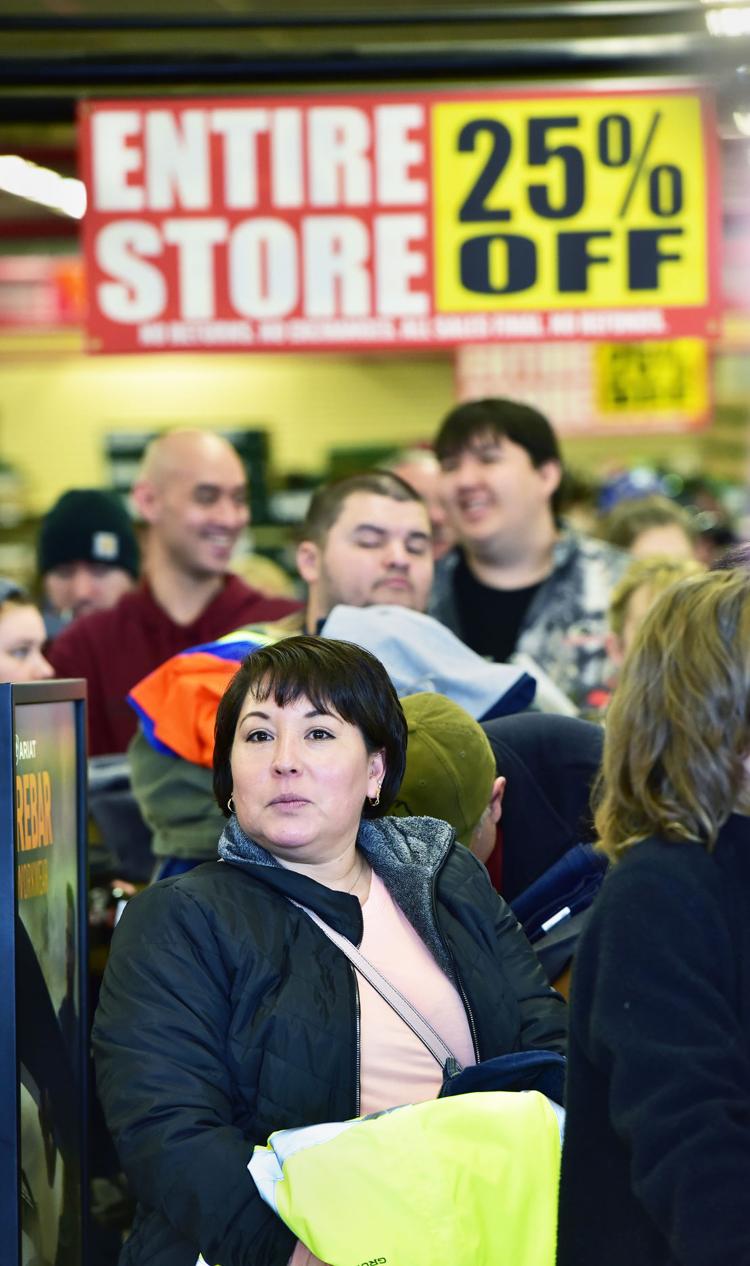 The store, located at 1000 Algiers Drive in Yelm, was filled with long lines early Monday morning and throughout the day. The sale will continue for a yet to be determined amount of time.
Over crowded checkstands, Store Manager Jared Hedgers, who has been in his position for roughly 10 years, said he'd never seen so many people in the store at once.
"We expected it to be busy today, but it's been above and beyond," he said at about noon as customers squeezed past him to exit the store. "It's been an emotional process, but everyone's been supportive."
It was like Black Friday shopping in February, with shopping carts filled and hands full of miscellaneous items. People inched along to one of the store's four cash registers as lines stretched through aisles and around departments.
Many shoppers, though irked at the sight of the long lines, were very supportive of the store and recounted fond memories of what has been one of the most popular small businesses in the Nisqually Valley throughout its nearly 20 years of existence
For many, it was more than just a store they'd stop by to load up on ammunition, camping gear and footwear.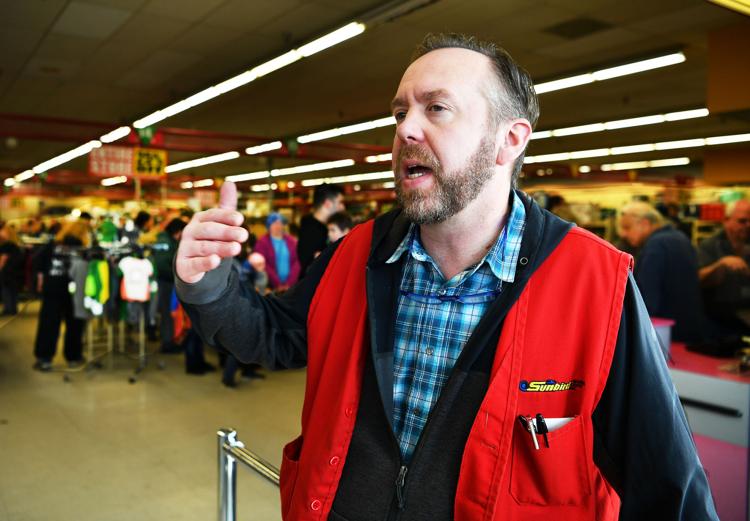 "Whenever I come into town, I try and stop here," said 47-year-old Cory Nash, a truck driver.
In between his arm and torso, Nash held two Lamiglas fishing rods, some swivels and UV glow yarn.
"My goal is to fish the entire continental United States," he said, adding that he has four states checked off his list.
In the checkout lines, Robert Aldrich held Carhartt pants and fishing gear. He came to the store early in the morning with his girlfriend to shop around and said he had waited about two hours in line, estimating he had another hour to go before he could take out his card.
"I come in here once or twice a week and there's always a decent crowd," said Aldrich, 26, of Yelm, who added that he was shocked to hear the store was closing.
Hedgers said he couldn't get too into the details for exactly why they were closing the business, but he said the decision was motivated by sustainability.
"It's just something that isn't sustainable anymore, as far as the business goes," Hedgers said. "We'll ride it out as long as we can… We wouldn't be here if it wasn't for the community."
A date of closure has not been set, Hedgers said, but staff will not be ordering any more stock for the foreseeable future. The store employs about 20 employees.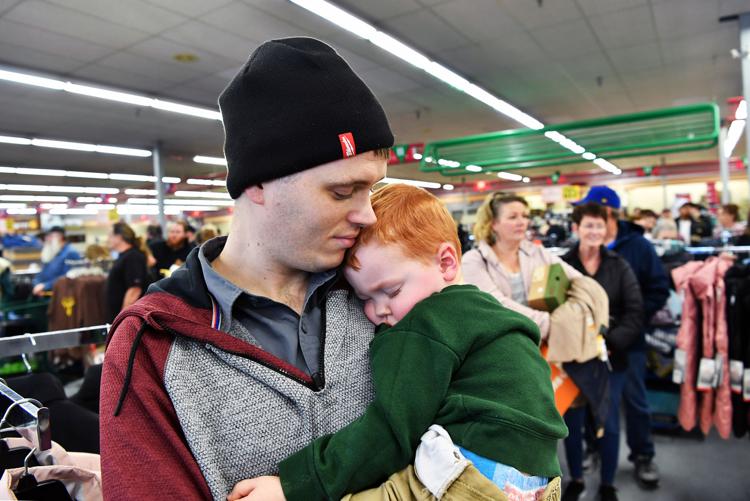 "I'd rather spend my money over here than Walmart," said 40-year-old Seth Jonson, a Yelm resident who stood in line watching over his pile of camping supplies.
Jonson said he originally came to the store looking for pots and pans, but noted that those were all out within the first hour.
Shoes and Carhartt workwear have also been popular products.
"Almost everyone checking out has some kind of footwear," Hedgers noted.
Tracie Zumach, a 53-year-old Yelm resident, said her city was the perfect place for a business such as Sunbird. She said she appreciates a local store having so many name brand products.
"This was a convenient place for a business like this," she said, having waited in line for more than two hours.
"Who wants to drive all the way to Centralia for summer footwear?" asked 60-year-old Debra Burnham, of Rainier.
Fans of Sunbird Shopping Center can still support the business in the future, though. The popular shop also operates a location in Chehalis, which is open 9 a.m. to 8 p.m. most days.