The custom of making resolutions for the coming year began more than 4,000 years ago with the Babylonians. 
Their calendar began in March or April when planting season began. They prayed to the gods that they would have a bountiful season and promised to pay debts, return borrowed items and reaffirm their loyalty to their king. 
The Babylonians believed that if they kept their promises, the gods would give them favor. If they failed, the gods would shun them — a fate no one wanted.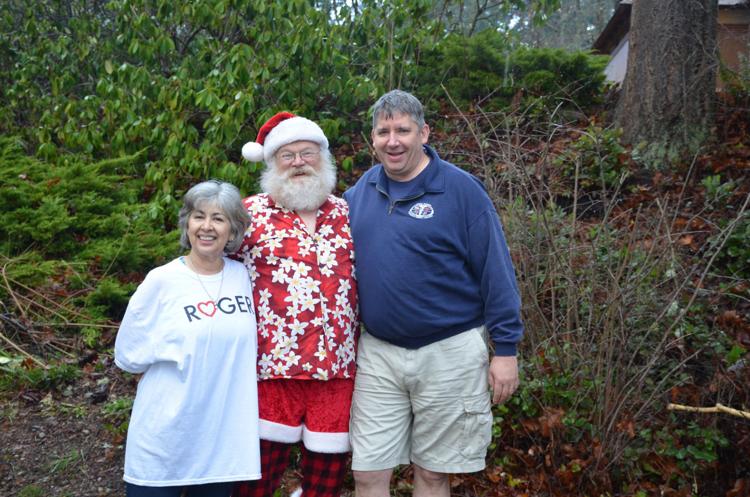 It was in 46 B.C. in ancient Rome when Julius Caesar changed the calendar, beginning the new year in January. The month is named for Janus, a two-faced god whose spirit was believed to have inhabited doorways and arches. Believing that Janus symbolically looked backward to the previous year and forward to the future, the Romans offered sacrifices to the deity and offered promises of good conduct for the coming year. Early Christians believed that the new year was a time to reflect on actions in the past and vowed to do better in the future.
Despite the custom's religious roots, making New Year's resolutions is mostly a secular practice. People make promises to improve their own lives or the lives of others. According to current research, 45 percent of Americans make resolutions about the coming year while only 8 percent will achieve their goals. Failure doesn't matter as much as the effort that is put into the attempt. The object is to keep trying.
Yelm area residents were asked on Facebook what they resolved to change in 2020 and below are some of the replies. They came in several categories, though most were promises for self-improvement. A few people made business goals, and several just prayed for continued happiness. 
"Be present in the moment. Not worry about the past or future." — E.H.
"My resolution for 2020 is to keep an open mind, always be empathetic and kind." — R.B.
"Mine is to get my weight loss surgery. Lose 90 lbs. my first year." — D.I.
"At 72 I don't make resolutions. Lol. I just attempt to live each moment to glorify Jesus. If I do that, I'll finish the race well. Have a blessed New Year." — J.M.
"Being content and happy with what's sufficient for my needs." — N.L.
"Mine is to spend more time talking to each of my kids, every single day. Just about little stuff, anything, really. I'm amazed at how out of touch I have become with some of their everyday lives just by not having regular conversations with them this past year." — T.M.
"Working hard to expand my growing business by establishing an e-commerce website for national based customers." — R.C.
"My goal is that by the end of the year 2020, I will have lost 40lb, be earning $500 a week selling my weight loss coffee, paid off two credit cards, and have bought that $2000 couch I have my eye on." — K.L.
"To be the best parent I can be. I will be a first-time mom this coming Feb we are having a boy and I am so excited!" — N.A.
"My resolution is to honor my liver donor by taking care of myself and the gift I was given." — B.H.
Whether you make resolutions for the coming year or not, this is certainly a time to reflect on 2019 and to look forward to a healthy, happy 2020.