Editor's Note: With the primary election over, the NVN will seek to report on a local race in each edition leading up to the November general election.
Local financial adviser Matthew McLellan is looking to defeat first-term Yelm City Council incumbent Joe DePinto in the general election slated for November.
Both McLellan, 28, and DePinto, 32, claim deep ties to the Yelm community and are hoping to leverage their professional experiences and community contributions to voters. 
The Position 6 seat serves on a seven-person city council that legislates city policy and conducts other matters on behalf of Yelm citizens.
The general election is on Tuesday, Nov. 5. Both candidates automatically advanced past Tuesday's primary. 
Ballots will be mailed Oct. 16, according to information from the Thurston County Auditor's Office. Oct. 28 will be the last day to register to vote or update registration through mail and online, but voters can still do this in person through election day. 
This week, Nisqually Valley News staff compiled a questionnaire from each candidate in this race. Their answers can be found at the link below:
DePinto, a lobbyist by profession, is running for re-election because he wants to continue to be "the voice of the people," he told the Nisqually Valley News. He's always looking at issues from the perspective of his constituents, he said, and he hopes to continue engaging the community. 
A graduate of Yelm High School, DePinto prides himself on his community involvement and self-described "fiscal conservatism." 
"I am the most fiscally conservative member on the current council, the only current councilmember to have never missed a City Council meeting or study session (I even planned my wedding and honeymoon around these meetings), and I am always in the corner of the people," he wrote to the Nisqually Valley News. 
In his current role on the council, DePinto serves on the Yelm Finance Committee and the Yelm Public Safety Committee and is a member of the South Thurston Economic Development Initiative. 
DePinto said the largest issue facing the candidate elected is whether or not to increase water and sewer rates to fund a new water treatment facility to replace the current one, which is beginning to fail. 
The councilmember said he would rather see the city pursue other funding models than have the city approve a "double-digit rate increase." 
DePinto is a graduate of Eastern Washington University and the New Market Skills Center, a Tumwater-based technical school for high schoolers.
Besides his four years of experience on the council, DePinto said his experience working within the Washington state Legislature and his current job as a lobbyist sets him apart from his challenger. 
A fifth-generation Yelmite, McLellan is running for office because he believes he can leverage his youth and energy to revitalize the local government to work for all citizens. 
"Our local government needs somebody with a strong financial background in office. I will use my skills as a financial advisor to make sure your taxpayer dollars are spent responsibly. I am the youngest candidate running for office, and there is strength in my fresh perspective and energy. Most importantly, voters should choose me because I will work with them to retain that small town feeling we all love about Yelm," McLellan wrote to the Nisqually Valley News.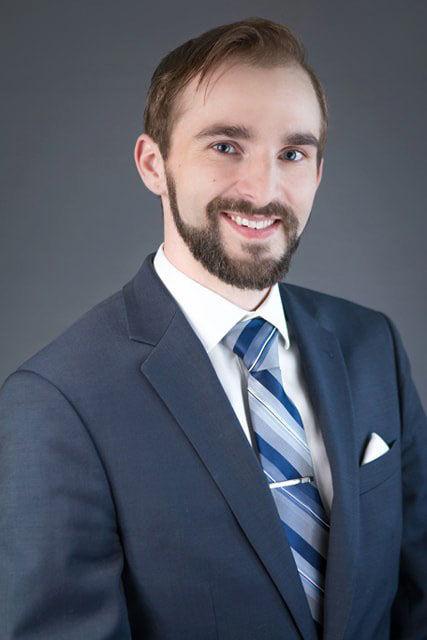 He holds a bachelor's degree in business administration. McLellan has an extensive community involvement and volunteer record, which includes time served on both the Yelm Area Chamber of Commerce and Yelm Lions Club board of directors. 
He's never sought or held public office before. 
McLellan said the largest issues facing the elected candidate are the speed of growth in Yelm, a lack of resources for the business community, government transparency and threats to Yelm's small-town culture. 
His solutions for these issues are based around using community feedback and involvement. 
In order to include more people in local government, McLellan said the governing body needs to go out to where the people are. 
"Making information available is not enough; delivering that information is just as important. I have a number of creative solutions for putting city happenings right into the hands of folks who live here instead of making them search it out," he wrote. 
What sets McLellan apart from his challenger is that he is a local business owner, a lifelong community volunteer and a political underdog without name recognition, he said. McLellan is also the youngest Yelm City Council candidate vying for a seat. 
"I just want to work for the city I love and help Yelm's citizens guide it towards the future we all envision rather than trying to push my own will onto the city," McLellan wrote. 
He would also like to see the city council allocate funds to ease the financial strains of community member's water and sewage bills, he said.