The Federal Energy Regulatory Commission (FERC) is investigating whether Tacoma Power and its Nisqually River hydroelectric project stayed within compliance earlier this year when a flood ravaged vulnerable residents downstream on the lower Nisqually River delta.  
The investigation could result in a change to the license's minimum reservoir level obligations at Tacoma Power's Alder Lake reservoir, which is along the Nisqually River, leading to lower water levels during the winter months. 
On April 9, FERC's chief engineer of its hydropower administrations and compliance branch sent a letter to Chris Mattson, general manager of Tacoma Power's power management team, requesting all operations data from Jan. 1 through April 9.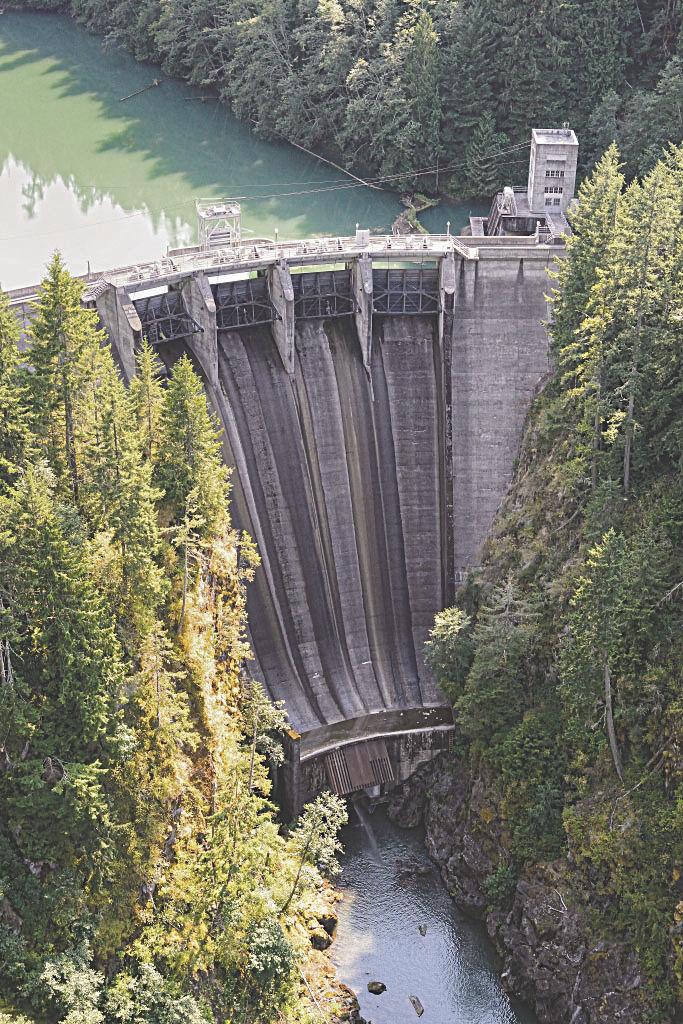 The federal agency also requested an explanation for how Tacoma Power, which operates the project under a 40-year license, used the data to stay in compliance with its license requirements and any additional data that would help its case. 
One of the wettest winters on record earlier this year led to a large-scale flood on the Nisqually River in early February. 
Around 1,000 people were displaced from their homes on the lower Nisqually River delta, with dozens of homes and structures sustaining damage due to the rising water.
Many likened the flood to those that occurred in the mid-1990s, and some have been critical of Tacoma Power's decision to increase flows on the river to more than 17,000 cubic feet per second. 
FERC's investigation was triggered by a number of comments filed by concerned citizen Howard Glastetter, who is separately a member of the Nisqually River Council's citizens advisory committee.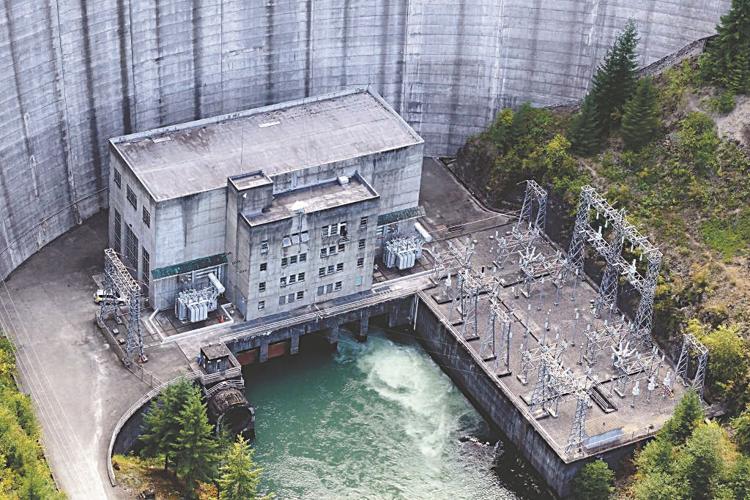 In his comments and in an interview, Glastetter alleged that Tacoma Power's staff acted in a potentially unsafe manner when they allowed incoming water flows to be raised mere feet from the reservoir's maximum capacity before substantially increasing discharge.
Glastetter is also suggesting FERC amend Tacoma Power's license to mandate lower water levels on the Alder Lake reservoir. The lake is deemed full at about 1,207 feet pool elevation. 
Water levels are currently required to stay above 1,197 feet during the summer months and above 1,170 feet during the winter months, Glastetter says. He would like to see the license amended to require pool elevations stay below 1,197 feet during the winter months.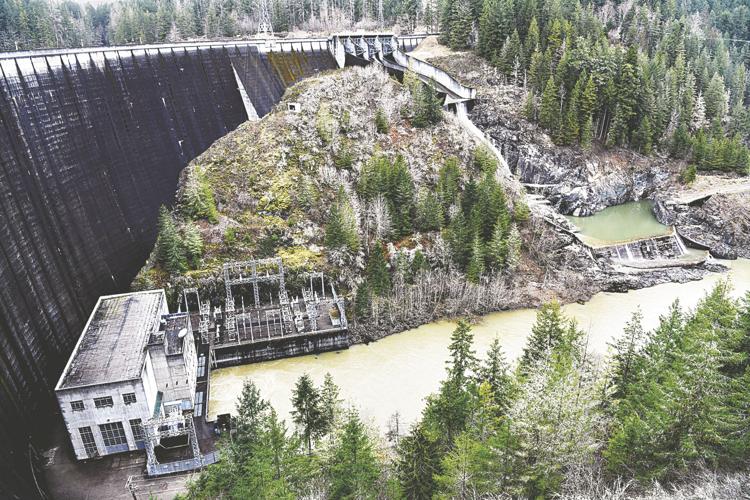 Last month, Thurston County was set to host a forum with affected community members and agencies that played a part in the Nisqually River flooding, but concerns with the COVID-19 outbreak in Washington led to the cancelation of the event.
The reservoir perched above the Alder and LaGrande dams, the two structures that make up the Nisqually River Project, is not large enough to accomodate flood control measures like other projects, Tacoma Power staff have said.
Glastetter says he doesn't buy that. 
"There's no flood containments at all. They say it's a small reservoir, and that they don't have any authority over that. I think that's bologna," he said. 
While Glastetter, 81, who who has lived on the Nisqually River for 50 years, said he thinks the work Tacoma Power does to sustain the river's fisheries and recreational area at Alder Lake is great, he believes they have a larger responsibility to make sure homes downstream aren't affected and that the public utility acts in a responsible manner via forecasts. 
In a Tuesday email to the Nisqually Valley News, Monika Sundbaum, community relations specialist with Tacoma Power, said data provided publicly by the United States Geologic Survey shows that the project operated in accordance with its license during the timeframe.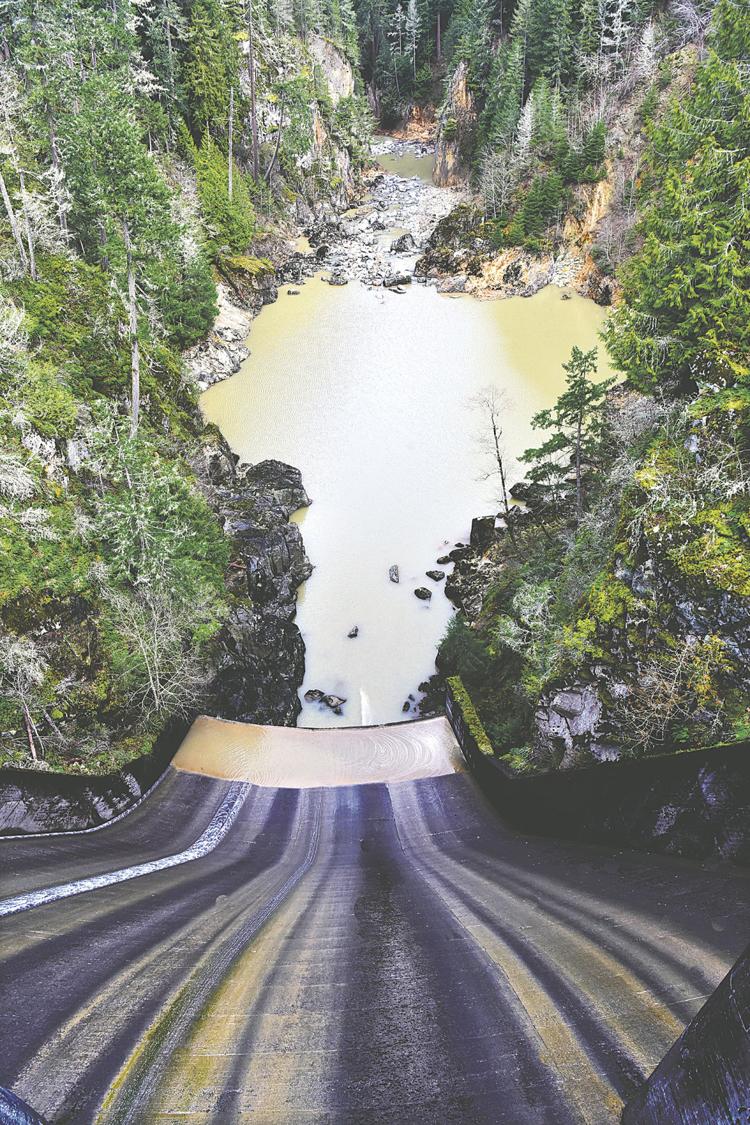 Tacoma Power is required to respond to FERC with its inquiry by June 8. 
According to an information sheet provided by Sundbaum, the Nisqually River Project began increasing outflows in late December due to the increasingly wet weather. By January, the project began releasing water through spill gates and was releasing water "at maximum capacity, in order to preserve storage space for additional rain." 
By Feb. 6, when the flooding occurred, the project was able to use the additional space at Alder Lake to accomodate a portion of the increased flows as weather worsened. 
"We estimate that without the use of Alder Lake's storage, downstream flows would have been 25 percent higher than what was experienced," the sheet reads. "In spite of Alder Lake's relatively small size, the team worked tirelessly to maximize the use of reservoir storage to reduce downstream flooding, and conditions in the area would have been much worse without their efforts." 
Although the Nisqually River Project is not a flood control facility, Tacoma Power staff have said they try to use available storage space in Alder Lake to reduce downstream flooding when possible. 
"Regardless of our efforts, the small storage capacity of Alder Lake in relation to the potential upstream runoff, is inadequate to fully prevent downstream flooding, especially during major storm events," Tacoma Power's response read, adding that additional flooding in bodies of water downstream could also affect delta flooding.