For the ninth year, the Yelm Sunbird Shopping Center donated money to the Yelm Community Services (YCS) Food Bank. The money came from the sale of Georgia Boot shoes from September through October. For each pair of boots that sold, Sunbird and Georgia Boot donated $5. 
The Sunbird Shopping Center in Chehalis also donated money to the Lewis County Food Bank Coalition. Cindy Cecil, the executive director of Yelm Community Services Food Bank, is very thankful to the Sunbird Shopping Center and to Georgia Boot.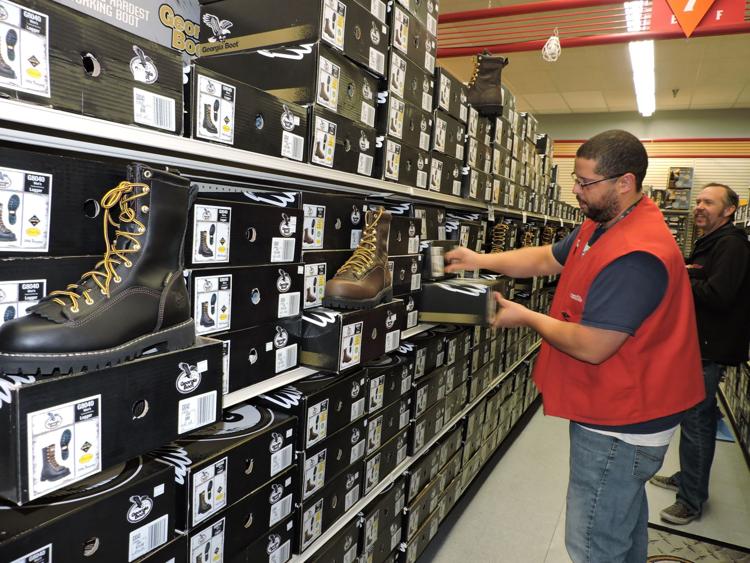 Jared Hedgers, store manager of Sunbird Shopping Center in Yelm and Chehalis, and Burt Greene, Georgia Boot representative for Washington, both live in Yelm. Both were delighted to have helped the YCS Food Bank. They, along with Kelli Erb, who is a graphic artist and does marketing for Sunbird, enjoyed a tour of the holding area for the stacks of food Monday morning as a $1,500 check was presented to the food bank. There were also tables full of toys. 
"We've been gathering toys for Christmas," said Cecil. "We will have Santa's Village here soon."
The Yelm Community Services Food Bank was started in 1971.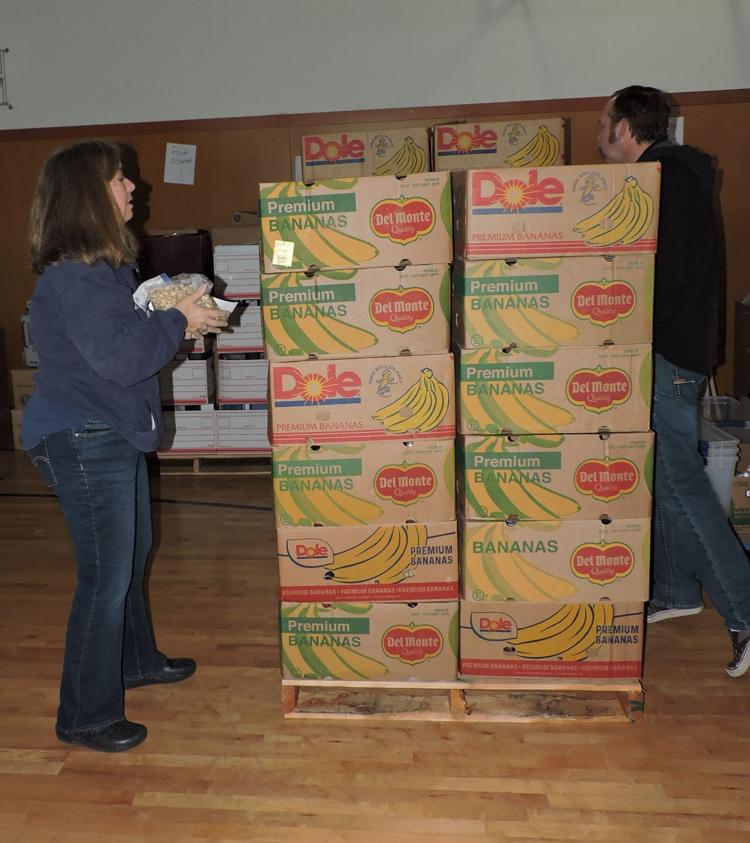 "We're one of only three nonprofit businesses in Washington that make money by running a business," Cecil said. 
That business is Yelm Auto Licensing: Vehicle and Vessel Title and Licensing Subagency.
The food bank has been getting a boost of commodity foods because of the China embargo. The U.S. buys back American surplus food and redistributes it to food banks.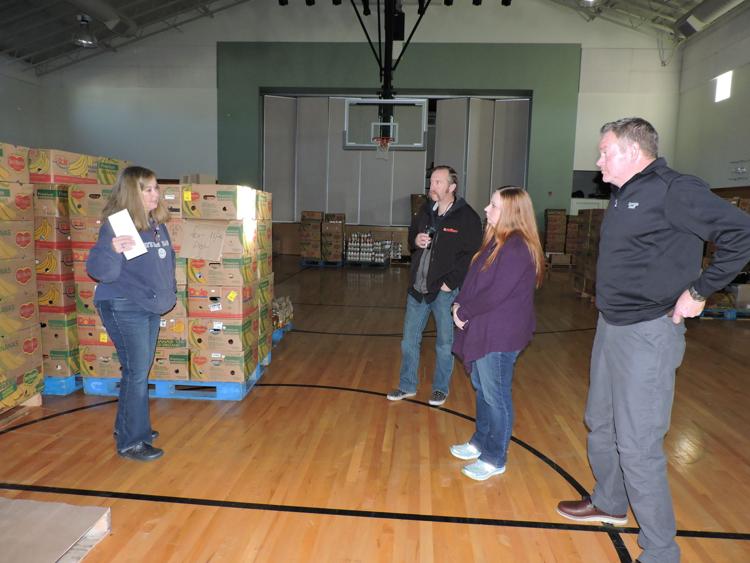 Once a week, from 1 to 4 p.m. on Thursdays, people can come to YCS for food. If someone has an immediate need, they may get food on another day because the food bank will scramble to give out an emergency food. 
"We like to see IDs when people come for food," said Cecil. "That's because we need to keep records on all the food given out."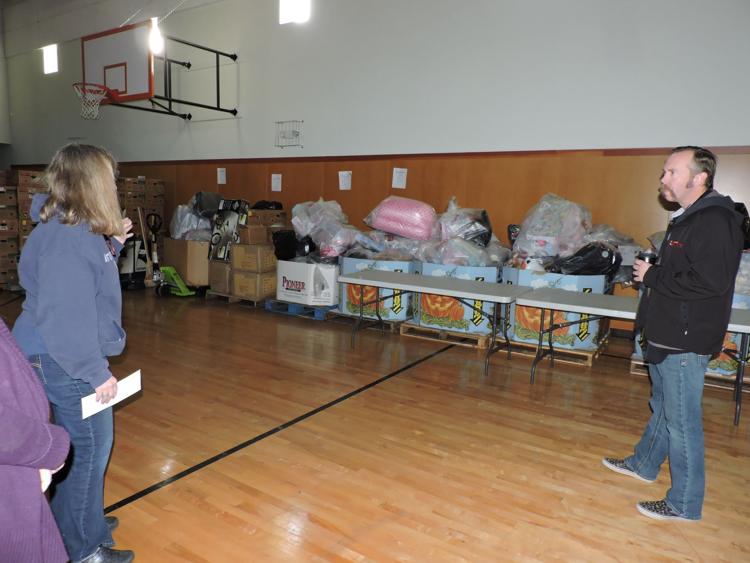 The Sunbird and Georgia Boot donation comes at an especially appropriate time during the holidays, a season when many families have already struggled all year long. The strain of trying to provide a special Thanksgiving and Christmas meal can be difficult, so YCS steps in. 
This year, YCS is expecting 400 families at both Thanksgiving and Christmas to pick up food. And thanks to businesses and people like Sunbird and Georgia Boot, the families will get food, including holiday turkeys and ham.
Sunbird Shopping Center and Georgia Boot also donated $3,000 to Lewis County Food Bank Coalition Monday.