The Pierce County Sheriff's Department successfully recovered two people reported missing while picking ferns near Ashford Monday in separate incidents, the department posted on social media. 
According to a news release, search and rescue crews were wrapping up an effort to find a missing person picking ferns near Ashford when a deputy was flagged down on the side of the road by a man who said his brother, Kim, was also missing. 
The first missing fern picker, identified as Pok Brewer, 68, was found safe Monday afternoon.
The second missing person, identified as Hun Kim, 60, was not found Monday and resumed the search Tuesday morning accompanied by various search and rescue agencies, including Lewis County Search and Rescue — Packwood.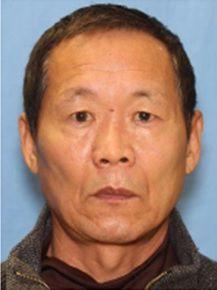 On Tuesday evening, rescuers found Kim "lying on the side of a logging road," according to the Sheriff's Department. "He was cold and wet but otherwise in good condition."
Kim has been returned to his family. 
"We are so thankful for all of the trained volunteers who worked tirelessly over the past three days to find and rescue the two lost people," the Sheriff's Department posted on Facebook. "You are making a huge difference and saving lives!"