A man who reportedly shot and killed himself on Old Highway 99 near 201st Southwest Avenue after he crashed his car on Friday was identified Monday by the Thurston County Coroner's Office as a Centralia resident
On Monday, Coroner Gary Warnock identified the man as KC Puckett, 45, of Centralia, but said a Yelm address was listed on his driver's license.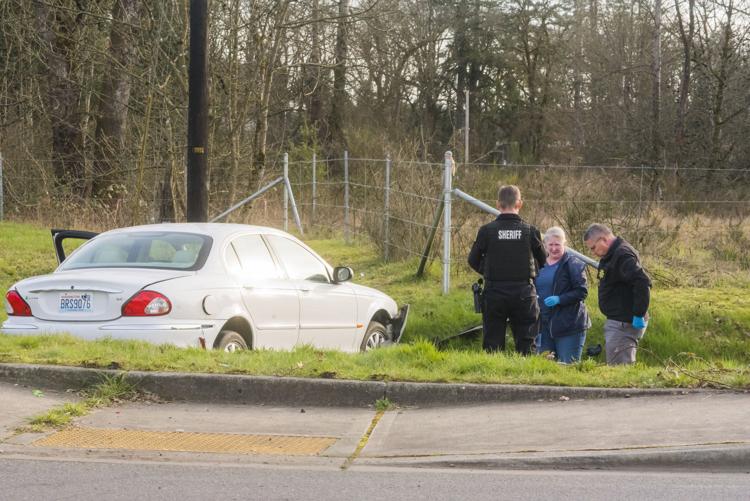 According to a Thurston County Sheriff's Office spokesperson, multiple eyewitnesses said Puckett was driving at a speed upwards of 80 miles per hour Friday afternoon down the center turn lane at the intersection of Old Highway 99 and 201st Southwest Avenue.
He reportedly attempted to make the turn onto 201st SW Avenue and lost control of his car and hit a second vehicle, with two female occupants, according to the sheriff's office. Deputies don't suspect anything mechanical was wrong with the car but rather Puckett lost control due to the speed he was driving.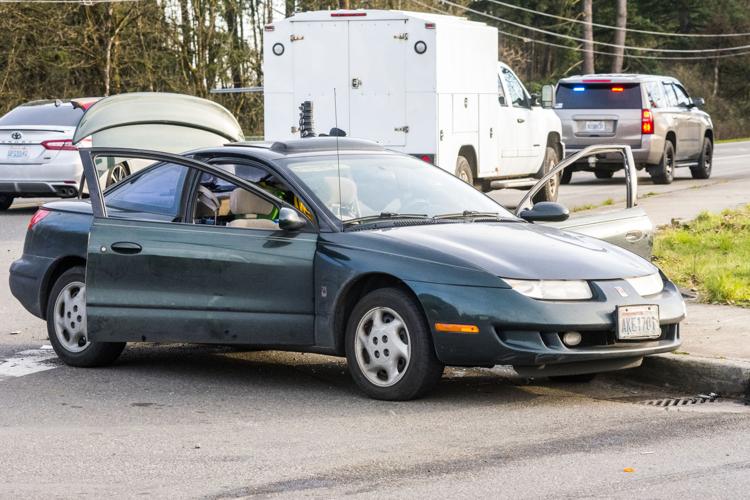 "The male driver struck a vehicle occupied by two females who were stopped at the intersection," the sheriff's wrote in a press release Friday. "The male driver then exited his vehicle and threw an empty marijuana container nearby and then returned to his vehicle and obtained a firearm. The male driver then took his own life with a self-inflicted gunshot wound."
The female driver who was involved in the collision had more serious injuries and lost consciousness before being taken to the hospital while the female passenger was taken to the hospital for evaluation, according to the Sheriff's Office. The Olympian reported it was a mother and daughter in the vehicle.
In holding with broadly accepted journalism standards, the Nisqually Valley News typically does not identify victims of suicide unless the act occurred in public or involved a public figure. The National Suicide Prevention Lifeline can be reached any time at 1-800-273-8255.