A Yelm man appeared in Thurston County Superior Court for his preliminary hearing Thursday morning after being arrested the night before by Thurston County Sheriff's Office deputies on suspicion of second-degree murder following the death of his wife.
Michael Anthony Brower, 32, is alleged to have been involved in his 30-year-old wife's death Wednesday night at their residence near the 21900 block of Beachside Drive Southeast in the Clearwood Community of the Bald Hills area.
Thurston County Coroner Gary Warnock identified the female victim as Tuyen Dang Ngoc Brower from Yelm. An autopsy was scheduled for Friday morning, Warnock said. The office will not confirm a cause of death until after the exam is conducted. 
Brower's arraignment has been scheduled for 9 a.m. on June 2. He is being held at Thurston County Jail until further notice or until the court finds it appropriate to enter a bail amount.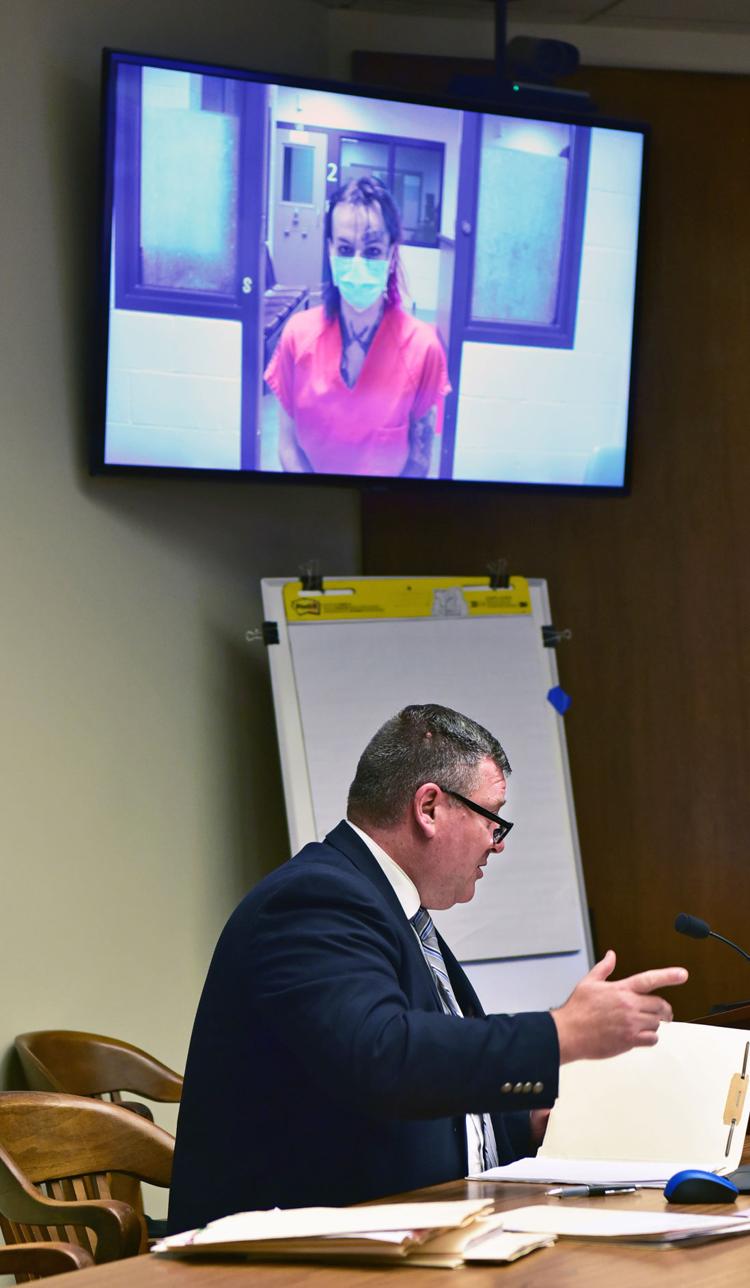 During Brower's preliminary appearance, Superior Court Judge Christine Schaller found there was probable cause to move forward on charges of second-degree murder. A court-appointed attorney from Thurston County Public Defense was approved for Brower.
Defense Attorney Danielle Walker, who represented the accused during his first appearance in court, said that due to the seriousness of the allegations, and as the state has requested Brower be held without bail, her office requested to set forward a more "in-depth" initial hearing to argue the motion. Walker also did not object to the state's motion to withhold bail.
Schaller conditionally granted the motion to move forward to deny bail at this time pending further hearings. The defense at further hearings could move to request bail.
Scott Jackson, senior deputy prosecuting attorney with Thurston County Prosecutor's Office, recommended the court issue no-contact orders for Brower and his four children, who according to Thurston County Sheriff's Office were inside the residence when the domestic dispute between Brower and his wife occurred, leading to the fatal gunshot wound that killed her.
Jackson brought three of the contact orders to Schaller, with one still needing to be verified. Jackson noted that they still needed to verify a number of basic details, such as dates of births, for all of the children. He also recommended the court move forward with a firearms surrender order.
"He knows who they are, they're his children, but they were present at the house when this occurred," Jackson said.
Thurston County Sheriff's Office initially called to Brower's residence at about 8 p.m. on Wednesday. Brower, who made the call to 911 operators, initially said his wife was involved in an accident with a gun and was shot, Lt. Ray Brady with the Thurston County Sheriff's Office said.
Upon their investigation, the sheriff's office deemed the incident was a likely homicide. Brower's wife died at the scene.
Brower's four children were inside the residence during the incident. Brady said all four of them were OK physically but were traumatized.
This story will be updated.
Below is state law regarding what constitutes second-degree murder.
Murder in the second degree.
(1) A person is guilty of murder in the second degree when:
(a) With intent to cause the death of another person but without premeditation, he or she causes the death of such person or of a third person; or
(b) He or she commits or attempts to commit any felony, including assault, other than those enumerated in RCW 9A.32.030(1)(c), and, in the course of and in furtherance of such crime or in immediate flight therefrom, he or she, or another participant, causes the death of a person other than one of the participants; except that in any prosecution under this subdivision (1)(b) in which the defendant was not the only participant in the underlying crime, if established by the defendant by a preponderance of the evidence, it is a defense that the defendant:
(i) Did not commit the homicidal act or in any way solicit, request, command, importune, cause, or aid the commission thereof; and
(ii) Was not armed with a deadly weapon, or any instrument, article, or substance readily capable of causing death or serious physical injury; and
(iii) Had no reasonable grounds to believe that any other participant was armed with such a weapon, instrument, article, or substance; and
(iv) Had no reasonable grounds to believe that any other participant intended to engage in conduct likely to result in death or serious physical injury.
(2) Murder in the second degree is a class A felony.