Editor's Note: This is the second of a two-part series focused on the race for Thurston County Board Commissioners District No. 1. A total of seven candidates have registered with the Thurston County Auditor's Office for this seat, and today the NVN is featuring two of those individuals. The NVN has been unable to reach candidate Thomas Bolender.
Six candidates are each looking to unseat current Thurston County Commissioner John Hutchings in the August primary election this year. 
The Nisqually Valley News reached out to the candidates over the last month with a questionnaire regarding their candidacy in this upcoming election. There are two seats on the Thurston Board of County Commissioners up for reelection this year. 
Incumbent John Hutchings and challenger Rory Summerson will be featured in this week's story. Candidates David Gaw, Carolina Mejia, Bud Blake and C Davis were featured in a previous NVN story, which can be found online at yelmonline.com.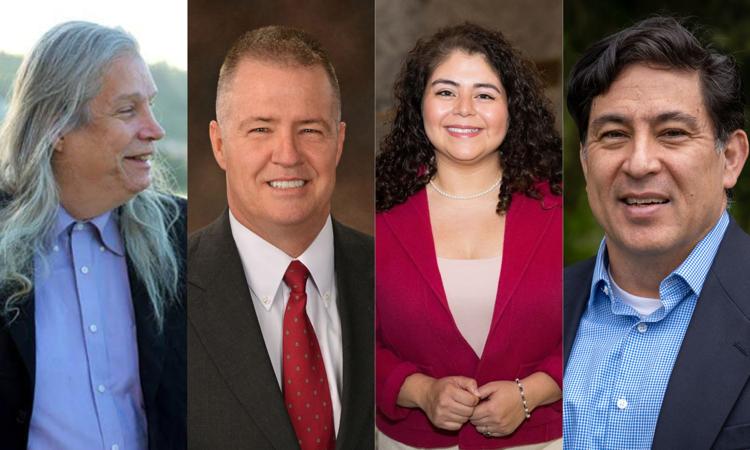 Incumbent Gary Edwards is also running for a second term on the board as an independent. He'll face only one challenger — current Lacey Council Member Michael Steadman, who is running as a Democrat for the seat. 
The primary election will be held Tuesday, Aug. 4. The two candidates for District No. 1 who garner the most  votes in the election will move on to the general election in November. 
According to Thurston County Auditor's Office, ballots will be mailed out July 15, and voters can update their information or registration online until July 27 or in person up through 8 p.m. on the day of election.
Candidates elected to the Board of County Commissioners serve four-year terms and currently make a salary of $126,588.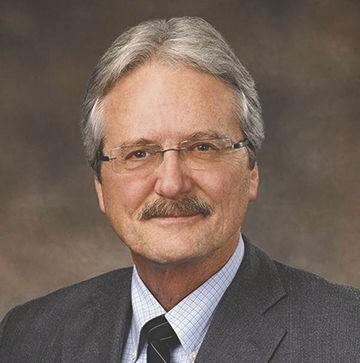 John Hutchings (Independent)
Incumbent John Hutchings is looking for a second term this November and is hoping to leverage his experience serving as the board's chairman to win over voters this August. 
"I bring proven leadership, successful relationship building and critical thinking," Hutchings, 66, wrote. "Being the incumbent, I know first-hand what this position demands and as such I bring experience. Research, written and verbal communication traits are strengths."
A 35-year law enforcement vet, Hutchings served 27 years with the Olympia Police Department and also spent three years as the police chief of the Tenino Police Department. 
Coming into this election, Hutchings said the highest priorities for the Board of County Commissioners are effectively managing the budget, focusing on economic recovery and ensuring community health as the country responds to the ongoing COVID-19 pandemic. 
"The county's budget demands constant attention, especially with the drastic loss of revenue caused by our economy being closed. Restarting our economy is critical to county revenue, job creation and attracting business to Thurston County," he wrote, adding later that the BOCC is "scrutinizing every line" of the budget. 
Hutchings said he has worked with county staff to amend building and permit ordinances to accommodate the public and has been working with the Economic Development Council, of which he is a member.
He said that the county is working in conjunction with other nonprofit organizations and public institutions to help businesses with their immediate needs. 
"I communicate weekly with the city mayors to keep up momentum, creativity and relationship building to assist each other's citizenry through the pandemic," he wrote. "We have shared goals and interests and must continue to talk and work for the common good."
Debates over a new or renovated courthouse are currently a "non-issue" at the moment, Hutchings said. 
Back in May 2019, Hutchings voted alongside Commissioner Tye Menser to move a ballot measure forward to let the voters decide whether or not the county should raise county property taxes to build a new courthouse downtown. 
In March, commissioners voted to delay the planned vote amid widespread financial uncertainty due to the coronavirus pandemic. Hutchings said he led the discussion to move that forward. 
"The courthouse initiative was very divisive and expensive. The perfect combination to have the citizens vote and tell their government what they valued," Hutchings wrote. "Our courthouse has gone past its useful life. The facility has numerous shortfalls and will not be sufficient to meet the demands of an increased population. The issue does not magically go away. I look forward to fully vetting a secondary plan to address the needs of the courthouse once our economy has been restored well down the road."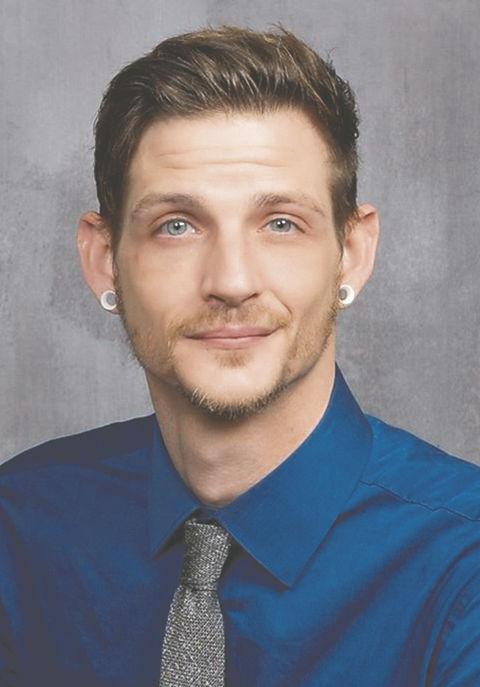 Rory Summerson (Democrat)
Rory Summerson, a service manager and recent precinct committee officer, is looking to serve on the Board of County Commissioners to bring a new, younger voice to the county's top legislative body. 
"I believe I am uniquely positioned to speak to the needs of younger generations, socially and economically marginalized communities, and bring them diversity in representation using the powers of the Board of Commissioners," Summerson, 33, wrote. "I live the experience common of many working-class Thurston residents and feel these challenges have given me a greater ability to hear and bring to the forefront the needs of those less included — from every segment of our society."
Hoping to curb a system he calls inequitable and stagnant, Summerson believes the board needs a new generation of voices to lead the county and its priorities. Summerson has more than a decade of experience in a variety of professional and collegiate environments advocating for diversity, and says he's resolved to work for not only those less fortunate, but all Thurston County residents.
"My education and work have given me a skillset centered around diagnosing problems, taking corrective action, and planning strategically for the long-term," he wrote. "I will work with county staff and local jurisdictions to bolster collaborative discussion, action, and forward planning. Together, we will work towards fostering an environment where people in Thurston are no longer falling through the cracks by encouraging and helping to streamline governmental response, accountability, and transparency."
Summerson said his ideal plan to combat the effects brought on by the coronavirus pandemic is to solidify relief programs and safety nets for those most vulnerable. If elected, Summerson said he plans on working with county staff to create a new jobs program. 
He said he'd also like to see funding through the social service block grants and the federal government used for early childhood education, seniors services, health services and a variety of infrastructural needs affected by the virus. 
"The county should look at all means available to bolster services such as meal delivery, emergency transportation, services for the disabled, adult protective services, home based care, health services, employment services, childcare and housing stability," he wrote, adding that the county needs to address future budget shortages. 
Summerson said the process by which the county commissioners arrived at the current plan for the new courthouse is concerning. 
"I believe that — due to lack of appropriate maintenance funding and planning up until now — that we in fact do need a new building," he wrote. "We must protect the health and safety of workers and guests to our facilities. But I also agree that the courthouse was appropriately rescinded from the April election. We simply do not have the capacity within the workforce, nor the budget, to proceed as things currently stand."