Editor's Note: This is part one of a four-part series featuring local wineries. Look for future installments in upcoming editions of the NVN and online at yelmonline.com.
In this series of articles, I'll be exploring wineries from around the Nisqually Valley area. I was surprised to find six wineries nearby with wines that offer varieties from sweet fruit blends to complex, oaky Cabernet Sauvignons. 
One thing all our local wineries have in common is where they acquire their grapes. There are 14 unique growing regions in Eastern Washington in the Tri-Cities area and from Walla Walla to Lake Chelan. The hot, dry summers help the grapes reach maturity. Washington is close to the same latitude as France, which allows for the proper environment to grow world-class grapes, and our state is becoming known for its high-quality wines. 
Vintners choose their growers carefully and reserve rows of grapes with great discernment. Many of them drive to Eastern Washington personally to ensure their grapes are shipped as quickly and carefully as possible.
Each vintner I met had a distinct philosophy about the grapes and their wine. Some swear by oak casks from France or the U.S., while others use stainless or plastic barrels. I was surprised at the variety of wines that are made here and found some delicious vintages at every stop.
The first two wineries I visited are located in Graham. As different as night and day in many aspects, both Marcus Sophia Winery and Rainier View Winery share similar goals — to create the best wines they can.
Marcus Sophia is a boutique winery tucked away in the woods on a residential street. Wine tastings are made by appointment only and space is limited. When you pass the small "winery" sign on the canopied road and go down a short drive, you might think you've made an error. Ahead is a beautiful home with no industrial or barn buildings in sight. I was greeted warmly by Leala Cramer, the vintner, as she led me inside her home.
Indeed, the setting is intimate. Tastings are offered at the dining table. Guests are encouraged to relax in the living room or venture onto the deck or into the back yard. The lush surroundings, both inside and out, provide a relaxing background.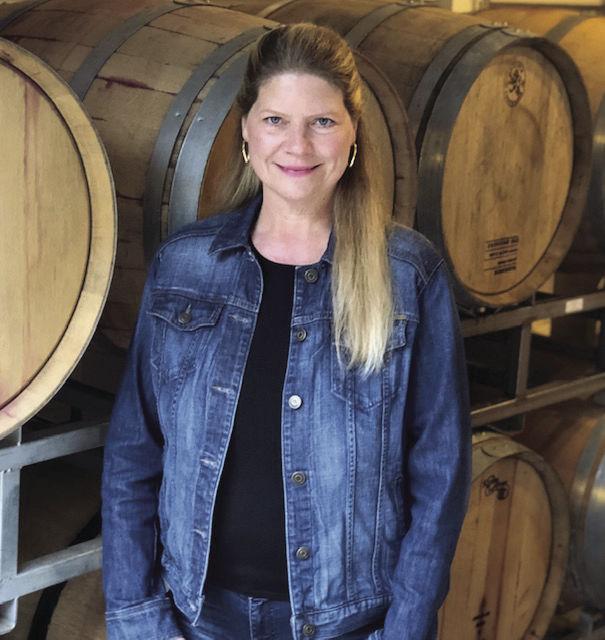 Leala worked as a chef for 20 years, pairing food and wine regularly, but she wanted to get more involved in understanding how great wines are made, so she attended Washington State University's enology class. Enology is the study of the science of winemaking. Viticulture is the study of growing the grapes. 
In 2009, Leala, armed with scientific information and decades of personal experience, opened her own winery. Her first crush was in 2009 which she bottled in 2011. She gets her grapes from vineyards in several of the growing regions in Eastern Washington and has been perfecting her art for the last decade.
I was given a tour of her facility and was surprised at the small amount of space needed to manufacture 700 cases (8,400 bottles) of wine per year. Within an oversized garage located down a short path from her home, her winery includes oak and stainless steel barrels, a press, other equipment, and a bottling machine. 
"I use oak barrels for most of my wines, but the Viognier, a white wine, is fermented in stainless steel," Leona explained.
I was offered a taste of several of her wines and found them to be delicious. The Merlot is light and soft and very drinkable. It is aged for 14 months. The Cabernet was bold and complex and would pair perfectly with steak, and the white Viognier, which Leala called, "a red wine drinker's white," was bright with peach and apricot notes with enough complexity to linger most deliciously. This wine could be happily be consumed on its own, or paired with spicy food, or seafood.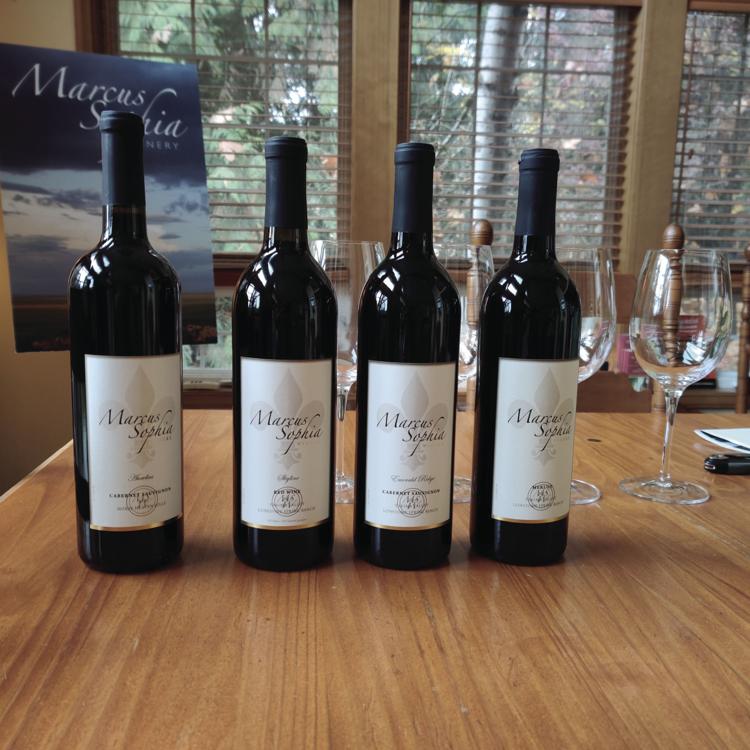 I am not the only one who appreciates Marcus Sophia wines. She has several hundred regular wholesale and retail customers and has received high scoring reviews from prominent wine advocate Robert Parker.
Reservations can be made to attend a tasting by visiting marcussophiawinery.com or calling 425-591-2346. There is a $10 tasting fee per person and each guest is given samples of five different wines. Visitors are invited to bring food or appetizers. It is a great place for a quiet gathering at the end of a long week when you want to escape the hustle-bustle of life and enjoy some award-winning wines.
The next winery I visited was a very different, but equally enjoyable experience. Rainier View Winery and Greenhouse sits on 10 acres right off Highway 161, on the way to Mount Rainier. Two large permanent tents house the greenhouse and wine tasting room. The owners, Clay and JoLeigh Thornburg, are warm and welcoming. And the view of Mount Rainier is incredible.
Clay Thornburg was stationed in Germany for five years during a tour with the Army and he was housed at a winery during his stay. Clay learned the German method of making wines, and after he retired, his interest led him to open Rainier View Winery. Because of its location on the route to Mount Rainier, the winery gets plenty of drop-in customers on their way to and from the mountain. Clay and JoLeigh keep a book signed by out-of-state and out-of-country visitors, which has gathered just over 3,000 signatures since the winery opened 11 years ago.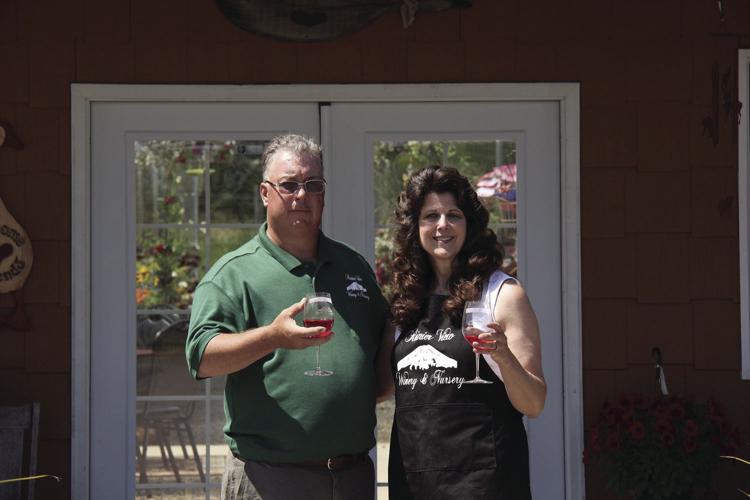 Rainier View Winery makes a wide variety of wines including reds, whites, fruit wines and one of the most curious wines I've ever tasted. Following the German tradition, Clay believes that their wines should be very fruit-forward, and by using plastic and stainless containers to ferment his wine, the true flavor of the fruit is able to shine. By using fewer chemicals and a unique method of making wine, the average alcohol content of their products is roughly 18 percent. Wine is usually around 13.5 percent alcohol. Their varieties sell for between $18 and $33 per bottle. Clay said that they produce over 30,000 cases of wine per year (360,000 bottles). Their grapes are sourced from Eastern Washington and their fruits from all over the state.
With 25 different wines on their menu, there is something for everyone. Whether you like sweet, fruity wines, or bold reds you can taste five varieties for a $15 tasting fee. The most unusual wine Clay bottles is made from jalapenos. They are fermented, just like other wines, and are made with fresh jalapeno peppers. The resulting liquid is very spicy, as you would expect. It seems like a strange wine to make until you pair it with a Bloody Mary Mix and taste Clay's "Molten Mary" cocktail. Spicy and delicious!
Clay and Joleigh love their community and it's what their winery is all about. The wine tasting tent seats 125, has plenty of tables for gatherings, and groups are encouraged to visit. Each month they host some kind of event that brings people together, whether it is painting holiday doormats or an evening of art or horticulture demonstrations. Live bands play during the summer. An additional large party tent is also available.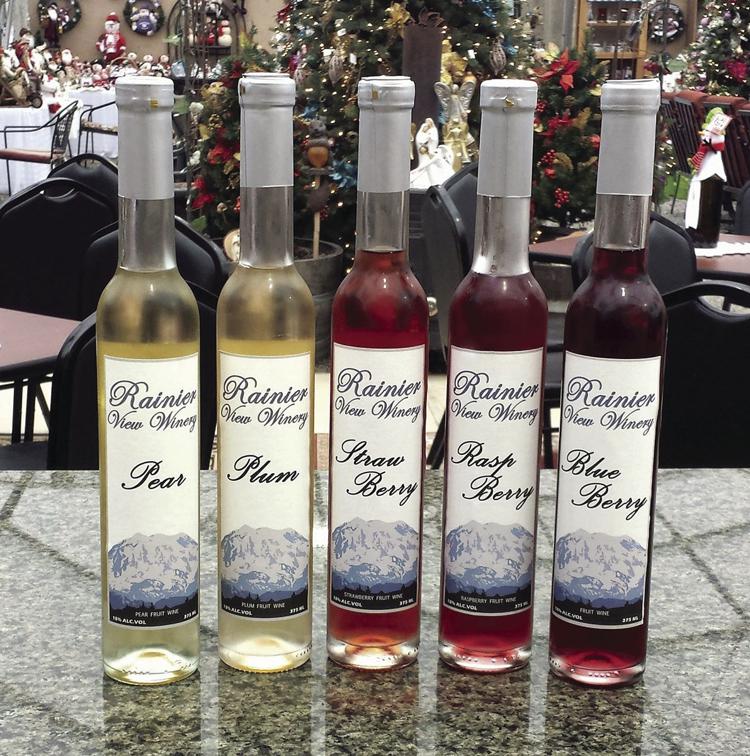 If you are looking for something fun to do with friends, or just want a quiet moment to commune with Mount Rainier, visit Rainier View Winery and Greenhouse in Graham and say hello to Clay and Joleigh.