Patches of fertile soil sowed with onions, pumpkins, corn and watermelon seeds glisten on a recent Wednesday afternoon outside of Brian and Leila Willard's home on the 11400 block of Sixth Avenue, about a quarter of a mile from the Nisqually River. 
It's a slow-going day for the couple, their three children and two cats. The small family last month moved into a 31-foot-long Jayco fifth-wheel on their property, and they've been slowly working to rebuild their home after a flood in February brought the Nisqually River waters into their residence. 
Starting over can be hard, the family says, and it can seem even more difficult when there's a global pandemic going on. 
That has been evidenced by their daughter.
"She's been in complete upheaval. Her behavior, there's been a lot of digression," Leila Willard said of her special needs daughter, who hasn't been able to attend school due to the closures. "And being homeless during a pandemic has been a whole new challenge, for sure." 
It's been roughly four months since major flooding on the lower Nisqually River delta ruined a sense of normalcy for residents. Many haven't moved far from where the floodwaters left them, either due to the COVID-19 pandemic or to the vast number of hurdles it takes to get back in the swing of things.
At the moment — with rising needs and slim resources due to the economic effects of the coronavirus pandemic — there's no timeline on when the Willards could be back in their house. 
"Faith is a huge thing, because right now I'm just going off the good faith of others," said Brian Willard, 35, a U.S. Army veteran with a disability that affects his mobility. "Just keep focusing on the next step. There are days where it's hard. You try to push away those thoughts and feelings of feeling defeated — it's hard. It's a conscious effort to not focus on that." 
Steve Bridwell, 63, a neighbor of Willard, agrees that it's been a struggle. Like his neighbor, Bridwell was living for less than a year in his home before the floodwaters arrived. 
Because Bridwell had coverage, his insurance was set to pay for the damage, he said. But the coronavirus crisis has put a major roadblock in their rebuilding efforts.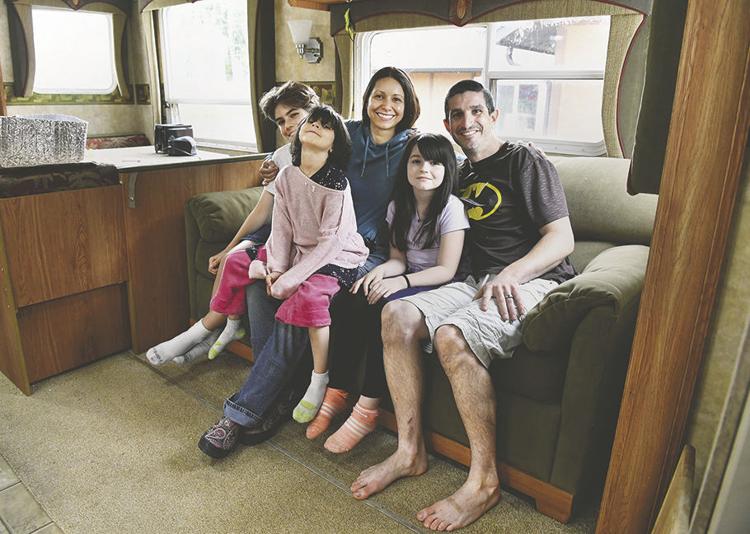 "It's put a stop sign in front of everything," Bridwell said. "Nothing has been streamlined in this situation, and us being uneducated in this situation has been a real learning process." 
Bridwell said he's also been unhappy with the response, or lack thereof, he's been getting from county staff, who vowed to help lead dialogue on recovery efforts before the virus hit. 
"Thurston County hasn't done nothing," he said. "I've been very disappointed in that … I guess they've figured we can make it on our own. But I will make it. My wife's strong like me and we'll stick it out, and we'll just try and get ready for the next one." 
Back in early April, the Federal Energy Regulatory Commission (FERC), a branch of the U.S. Department of Energy, filed an inquiry to see if Tacoma Power, the operators of the Nisqually River Hydroelectric Project upstream, had violated its license requirement when it increased the rate of water released from the twindam project to 17,000 cubic feet per second on Feb. 6. 
That decision has largely been linked to the flooding that occurred downriver. The Puget Sound region as a whole was undergoing record-breaking rainfall at the time, and the delta was one of the hardest hit locations. 
On June 9, Tacoma Power submitted its data and findings to FERC, concluding that it had acted within its license during the time of the flood. 
Tacoma Power claims changes in its license would not mitigate flooding downstream and also noted that substantial runoff from streams downriver from the dams played a big role in the rising flood waters.
During the February flood's peak, the Nisqually River Project data shows it released 15,200 cubic feet per second of water, but flows downstream combined to an estimated 21,500, according to combined downstream gages. 
"Tacoma Power has followed its requirements set in the Nisqually Project license during the storms of early 2020," wrote Keith Underwood, natural resources manager at Tacoma Power. "Operation of the project was able to reduce some flooding impact on residents of the Nisqually River valley, and Tacoma Power has been responsive, but due to the license and physical limitations, Tacoma Power cannot prevent flooding 40 river miles downstream of the project."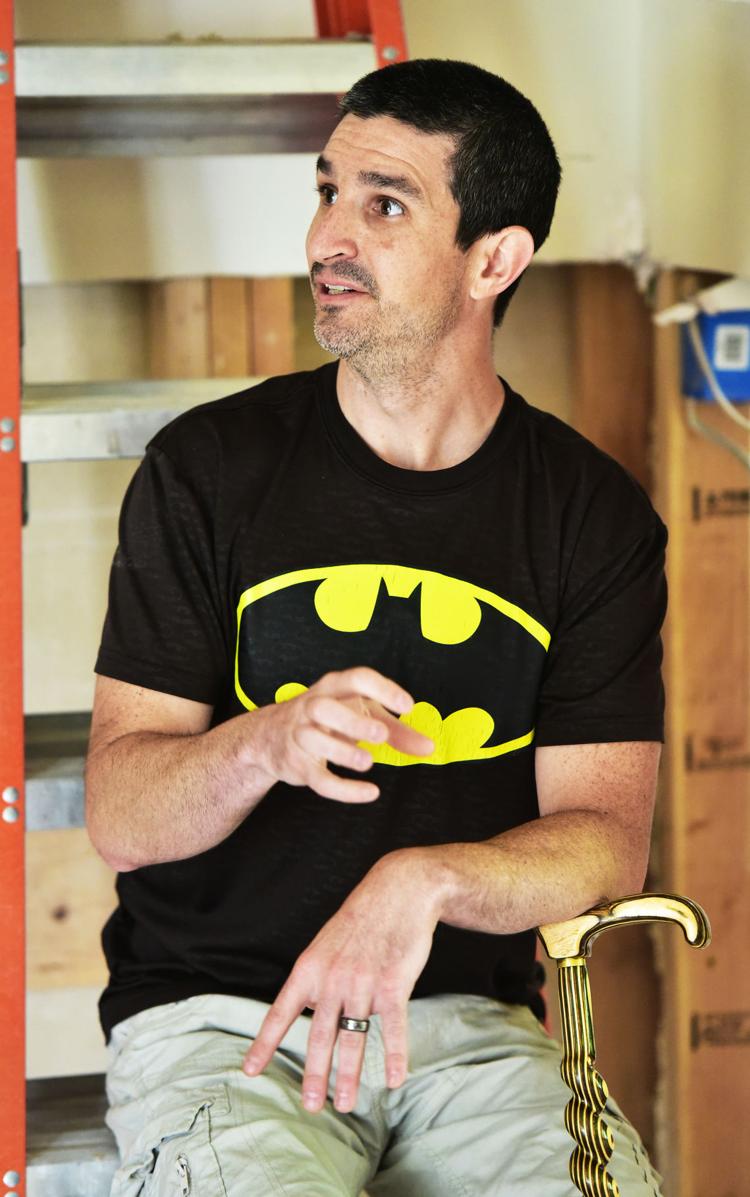 The agency added that FERC "should not rely upon the Nisqually Project to eliminate downstream flooding. The best protection from flood on the Nisqually River is to build away from areas susceptible to flood." 
While the dam produces hydroelectricity, it is not equipped to conduct large-scale flood reduction. 
"All of that is double talk," Bridwell said, responding to Tacoma Power's claim. "They're going to use every twist of the word to justify what they did. It's up to our state representatives to look into this and read into what happened." 
Water levels at Alder Lake, the reservoir above Alder Dam, are currently required to stay above 1,197 feet during the summer months and above 1,170 feet during the winter months.
The lake is deemed full at about 1,207 feet pool elevation. Daily inflows to the reservoir spiked dramatically in the days leading up to the peak, and so did daily outflows from the Nisqually River project as staff attempted to keep reservoir levels reasonable, according to documents from Tacoma Power. 
During the nearly two weeks leading up to the flood incident, Tacoma Power on three separate occasions attempted to increase daily outflow amounts to address spikes in inflow.
During the first peak, on Jan. 26, inflows into the system peaked at about 6,700 cubic feet per second and Tacoma Power responded by increasing outflows to 4,000, and then at about 5,800. 
But on Feb. 6, the mean daily inflow increased substantially — more than twice the day before — to nearly 12,000 cubic feet per second. 
At around Feb. 10, the level of water at the Alder Lake reservoir peaked to just 1.5 feet below its maximum permissible elevation, according to Tacoma Power's data. 
Howard Glastetter, a longtime critic of Tacoma Power, also separately a member of the Nisqually River Council's citizens advisory committee, has advocated for lowering the minimum amount of water the project is required to have during the wet winter months. 
"All I hope for is a modicum of safety to be built into their winter time rules. It should not affect their goals or bottom line to any significant degree," Glastetter wrote in a letter to Thurston County Commissioner Gardy Edwards on the subject. 
Speaking with The Nisqually Valley News, Edwards said he believes FERC will take longer than anticipated to make its own decision on the findings. Regardless, Edwards said he expects the county to refocus on this issue once it's done addressing the larger health crisis. 
"We got side-tracked because of the virus," he said. "I'm anticipating we'll still likely have that meeting once we get over this virus." 
Edwards said, if the opportunity presented itself, he would be in favor of FERC amending Tacoma Power's license to lower the minimum reservoir levels. 
"I think they miscalculated. It's kind of like someone who miscalculates a turn on a truck. Just because they miscalculated and hit your car, doesn't mean they're a bad person," he said. "I believe Tacoma Power does try to do the best they can — they do try to balance things out. But on occasion, there are mistakes that are made and when those mistakes are made, who's to blame?"