Millersylvania State Park offers fun for everyone. Spend a summer day splashing in Deep Lake. Gather with friends in an historic kitchen shelter. Plan a romantic overnight in a luxury "glamping" site, or visit with friends and neighbors in a tent or RV campsite. Take a quiet walk through wetlands and old-growth forest.
Conveniently located between Olympia and Centralia, this large, well-visited park beckons to adults and children alike.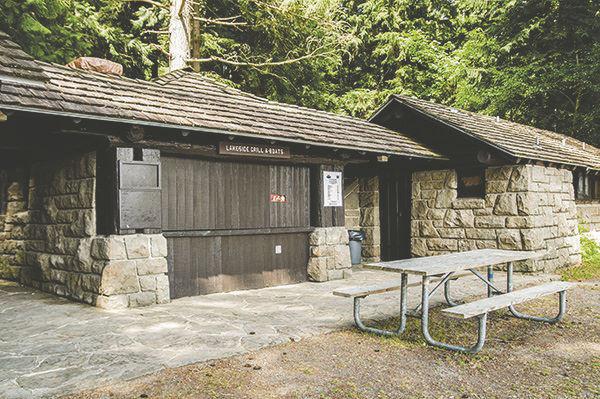 Many of the park structures, including the kitchen shelters, were built by the Civilian Conservation Corps (CCC) in the 1930s, making the park a great place to see and admire the hallmark artisanship of that era.
With two swimming beaches, miles of forested hiking and biking trails, watercraft launches, non-motorized watercraft rentals (kayaks, paddleboards, pedal boats) and abundant fishing, Millersylvania will keep you busy for a satisfying weekend or an extended outdoor vacation.
Millersylvania State Park lies within the accustomed territory of multiple Native American tribes, including Southern Lushootseed peoples and the Upper Chehalis groups.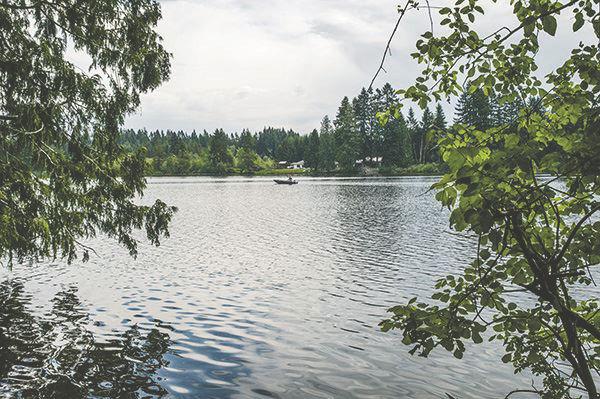 Beginning in the mid-1800s, the land that is now Millersylvania was claimed by homesteaders over a period of about 30 years. The John L. Miller family arrived in Thurston County in 1881 and purchased land near Deep Lake in 1882. Miller, his wife Anna Barbara, his daughters Christina Mary and Matilda Sophia, and his son Frederick J.X., established a farm and sold surplus food products in town. Remnants of the family's fruit orchard are still visible near the geographic center of the park.
After his parents and siblings passed, Frederick obtained sole ownership of his family's land, more than 700 acres in total. He willed it to the state for use as a park upon his death in 1921.
The park opened in 1924. The name "Millersylvania Park" (literally, Miller-Forest Land Park) was a stipulation of Frederick's will.
The first major development of Millersylvania as a public park occurred during the Great Depression. In 1933, a Civilian Conservation Corps (CCC) camp was established at the park. Through 1940, young CCC enrollees constructed trails, roads and amenities, including picnic shelters, bathhouses and a caretaker's home. They built the structures primarily by hand, using logs from within the park and sandstone from nearby Tenino. Most of these rustic buildings remain in the park to this day.
In 2009, the park was listed on the National Register of Historic Places due to its largely intact CCC landscape.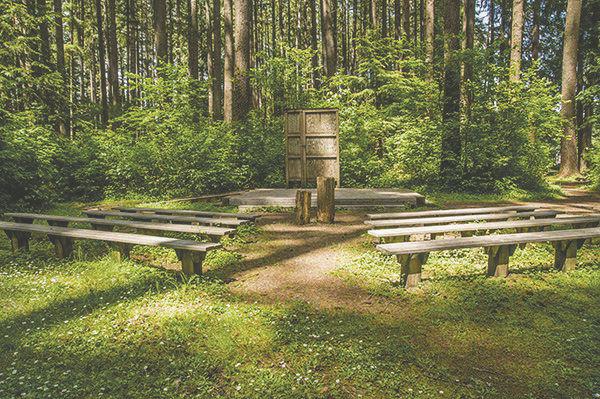 Millersylvania State Park is a 903-acre camping park with 3,300 feet of freshwater shoreline on Deep Lake. The state capital is a few miles north of the park.
Discover Pass: A Discover Pass is required for vehicle access to state parks for day use. 
Automated pay station: This park is equipped with an automated pay station for visitors to purchase a one-day or annual Discover Pass.
The park provides four kitchen shelters with electricity, plus 125 unsheltered and 30 sheltered picnic tables.
Kitchen shelter 1-3 each accommodates up to 50 people. Each shelter has a wood stove, grill, sink and 15 amp electrical outlets. Kitchen 1 also has a fireplace. Kitchen shelter 4 is located in the group camp area and is reservable with the group camp.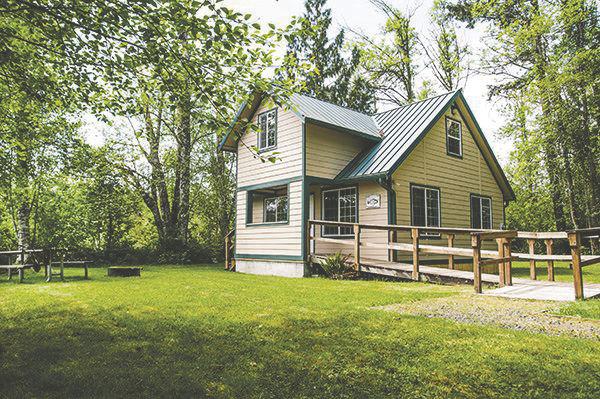 The camp provides 120 standard campsites, 48 partial-hookup sites, three restrooms (one ADA), eight showers (two ADA) and one dump station. Maximum site length is 60 feet (limited availability). Standard campsites have a restricted total vehicle length of 35 feet. This is due to the park's tight, narrow roadways in the standard campsite section. There is a maximum of one extra paid vehicle allowed per site, extra vehicle fee paid upon arrival.
In the winter, Sept.16 through May 14, some campsites are available first come, first served with limited facilities.
Check-in time is 2:30 p.m.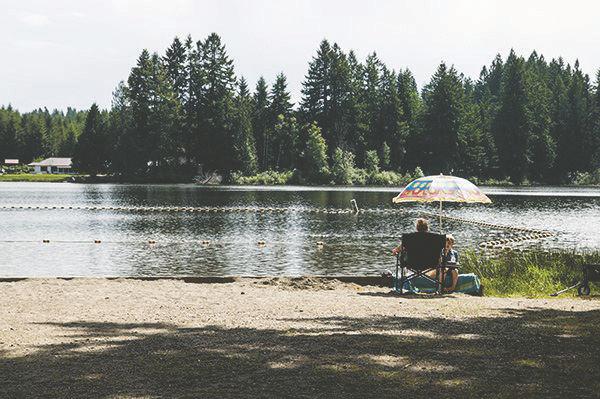 The group camp accommodates 20 to 40 people and is for tent camping only. Kitchen shelter four is in the group and has a wood stove, sink and electrical outlets. The group camp and kitchen shelter for rent together for fees that vary with the size of the group. A standard restroom is nearby.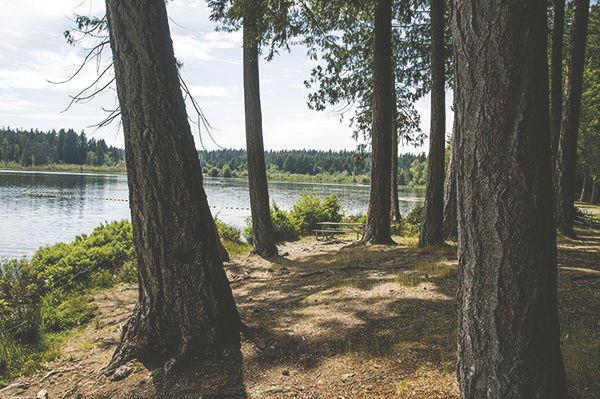 For firewood and snack bar hours of service, check with the ranger contact station.
8.6 miles of hiking trails
Water Activities and Features
Kayak, paddleboard and pedal boat rentals
The park provides one watercraft launch and 100 feet of dock. This is a hand-type watercraft launch, for small craft only. Deep Lake has a speed limit of 5 mph.
Launching a boat at a state park requires one of the following:
An annual launch permit (Natural Investment Permit); or
An annual Discover Pass and a daily launch permit; or
A one-day Discover Pass and a daily launch permit.
Other Activities and Features
Interpretive Opportunities 
An interpretive display at the flagpole tells the story of the park's construction by the Civilian Conservation Corps in 1935. A stone memorial in honor of the Miller family is located near the first bathhouse.
For use of the horseshoe pits, please bring your own horseshoes.
There is a fishing dock at the boat launch area. Fishing is seasonal.
Lakeside Grill & Boats is open seasonally and features hamburgers, hotdogs, pizza, beverages, candy and ice cream. They have kayaks, paddleboards and pedal boats for rent. Reservations can be made by calling (360) 539-7303.
A recreational license is required for fishing and shellfish harvesting at Washington state parks. For regulations, fishing season information or to purchase a recreational license, visit the Washington Department of Fish and Wildlife's website.