Rainier parent Joanna Strand had a plan ready for her kids after a shaky end to the 2019-2020 school year. 
Strand, 40, originally wanted to teach her 9-year-old son Jason at home and let her 16-year-old son Jonathan go back to school to enjoy his junior year. 
But, due to COVID-19-related restrictions, her plan was turned on its head.
The change came after Thurston County school superintendents reported in July they would be going back to full-online learning. She also learned the special education classes at Rainier Elementary would only have one other student attending. 
"It's good for Jason," Strand said of her son, who has autism and a birth defect that affects his spine strength. "It's just Jason needs that one-on-one. It's a much better thing to do instead of staring at a screen all day." 
Jonathan, who was looking forward to going back to school to enjoy a sense of normalcy, ultimately went back to school online. Strand said it was definitely a disappointment.
"It's school without being able to horse around in the hallway," she said. "There's been a lot of precautions taken." 
As students around the Nisqually Valley and beyond return to largely distance learning, parents and families are combating new challenges that have arisen as part of restrictions put in place six months ago at the beginning of the COVID-19 pandemic. 
School districts, including Yelm and Rainier, have done a great deal to help their families, including implementing large-scale laptop programs, extending meal programs and distribution, and finding additional resources for families during these stress-inducing times. 
"I'm taking the mantra of, 'it is what it is,'" Strand said. 
While her experience with the online learning material for Jonathan has been mixed with the changing of platforms, Strand said the special education teaching at Rainier is top-notch and exactly what Jason, a fourth-grader, needs to flourish. 
Jason's currently working on his speech and occupational therapy at the school district. When schools first shut down in March, Strand said there was a big fear that he would regress after missing classes. 
But that regression ultimately came later in April after he missed 16 days of school due to a spinal surgery. 
"We made it through," Strand said of the school year. "It was hard, but we made it through." 
Strand added that her husband is a truck driver who is often gone for upwards of six weeks at a time. That's impacted the situation, she said, and there's a lot of catching up when he gets home. 
Kerra Lynch-Arland, 40, whose kids are also in the Rainier School District, has also encountered difficulties with teaching from home.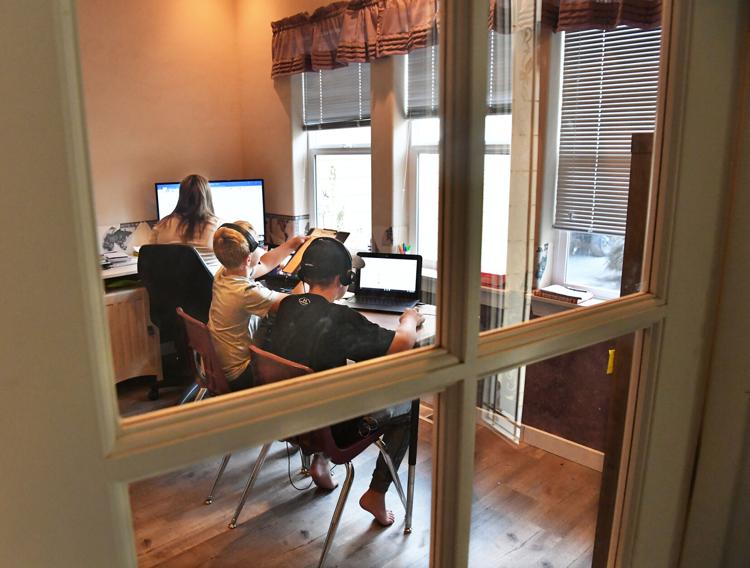 As someone who does contracting work full-time from home, Lynch-Arland is most of the time able to help her kids — Riley, a fifth-grader, and Kody, a third-grader — with whatever work they have. 
But, despite attending class through video conferencing, they still often need the supervision offered by teachers in a classroom. 
"It's hard for them because they don't want to ask teachers questions even though they're available through Skype … They more or less want to depend on me," Lynch-Arland said. "When it comes to balancing the education they need, it's been a struggle." 
That can be difficult, especially when she's working on a deadline for her fulltime job at home. In order to help with that, she's urging her kids to reach out to their teachers more, and she was also able to hire a high school student to come over to help them. 
Though they've been relatively financially stable throughout the pandemic, affordable internet has been a problem. 
Lynch-Arland said their monthly internet bill has more than tripled in recent months after their internet provider came out to their road between Rainier and Yelm to lay a new line to their home for more bandwidth.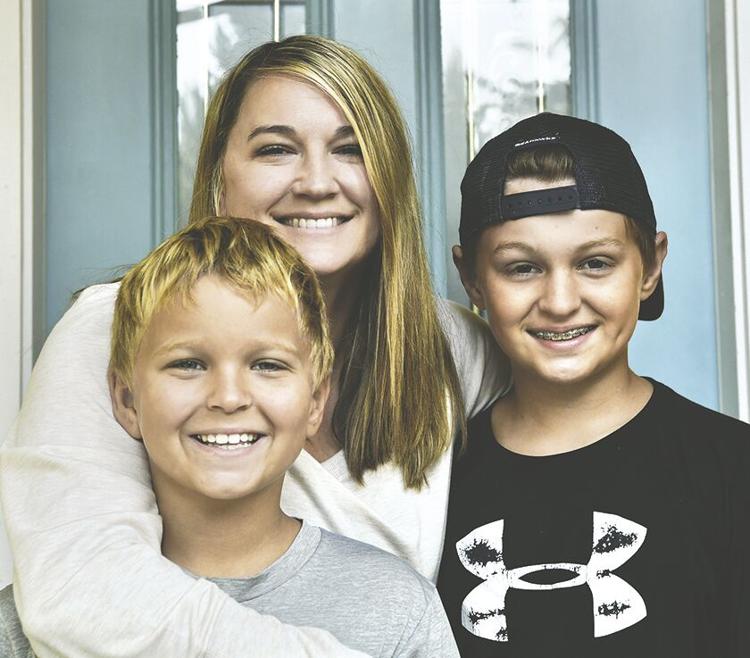 As it currently stands, their internet connection can't withstand three devices video conferencing. 
"That's been the biggest thing here, to be honest," she said.
Another worrying item is the uncertainty of whether or not either the district or her work will go back to being in-person. 
"I'm blessed to have a job that allows me to work from home and flex my hours so I can teach my kids, however if we were to move back into the office, I'm not sure how I would answer that," she said.