Practically every day for the last four years, 92-year-old Ralph Marten has been coming to Bob's Bar and Grill in Yelm to nurse a beer and chat up the local bar keepers. 
In the late morning, he walks through the door of the establishment with his cane and slumps down into a seat at the far end of the bar. 
"This is my seat. If someone is sitting here, they make 'em move," Marten said. "I've got a lot of memories here, and all of them are good."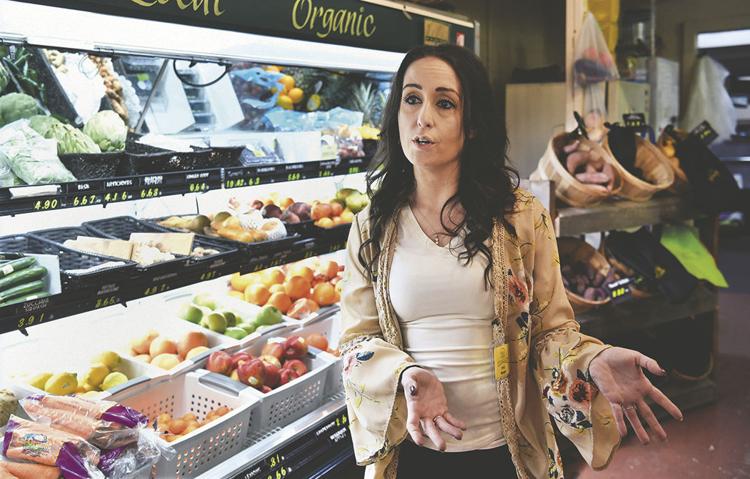 That all came to a halt on Monday, March 16, with news that Gov. Jay Inslee would enact stricter measures to slow the spread of the new novel coronavirus and the disease it causes, COVID-19. 
Starting Tuesday, people such as Marten are no longer able to go to their favorite establishments — which include restaurants, bars and other high-density establishments — for two weeks in an effort to expand what has been branded as social distancing.
Inslee also said the state would prohibit all public gatherings of more than 50 people.  
Grocery stores, markets, retail outlets and pharmacies are the exceptions to this recent statewide ban from the governor's office, at least as of Tuesday. 
"I know there will be significant economic impacts to all our communities. But every hour counts as we bend the curve of infection," Inslee tweeted out Sunday evening. "We have and will continue to take steps to mitigate those challenges."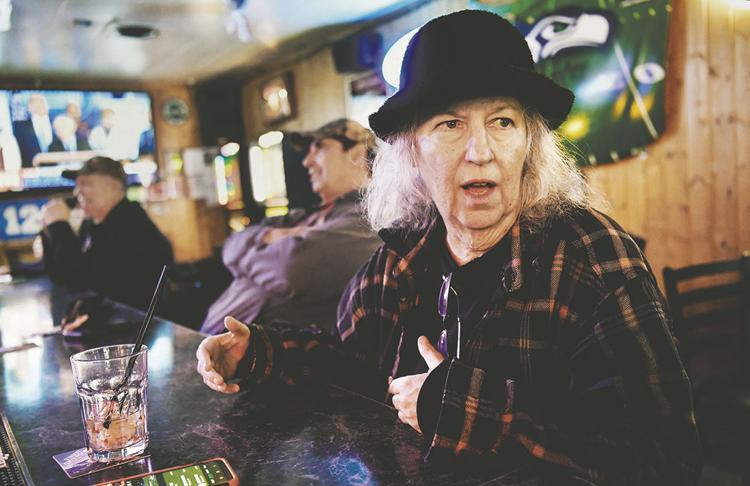 Around Yelm and its surrounding communities, small business owners are beginning to feel the crunch of these tightening public interaction requirements — especially those who are being forced to shut their doors. 
"It's going to ding us a little bit, but I'm worried about my girls," said Leon Collins, owner of Bob's Bar and Grill. "I'm pissed off, but there's nothing we can do. It's just upsetting that we have to go through this." 
A small number of individuals came by the establishment Monday afternoon to give thanks and make a toast to the small establishment on Yelm Avenue. The business, as well as other bars, said they would close at midnight.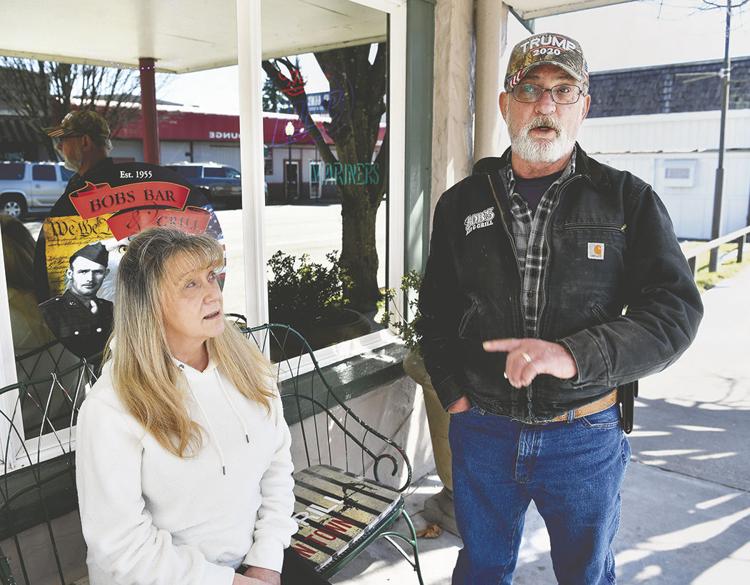 B.J. Bishop was one of about five or six guests at Bob's during the early afternoon Monday, including Marten. 
On most days, Bishop would order ice water or tea. Today, it was vodka and water for the 66-year-old Yelm resident. 
"I'm here just to support my local bartenders with tips because they'll be out for a while," she said. "It really worries me." 
A regular, Bishop said she knows that service workers will likely be the most affected from these closures.
Collins said they have five bartenders that will be out of work. He expects the business to lose about $20,000 over the next two weeks. 
If the situation with COVID-19 worsens, Collins said his business could weather the storm and be closed for a couple months, but he's not sure about his employees. All of them have families, and two are the sole income providers for their households. 
Collins said the business will offer its unused food to their employees during these trying times and help out as much as they can. 
Across the street, another business is also feeling the sting from the mandatory closures. But their situation looks a bit brighter. 
Restaurants are allowed to utilize takeout and delivery services during the closure, Inslee said. So that's exactly what Pho Yelm plans to do to keep serving customers.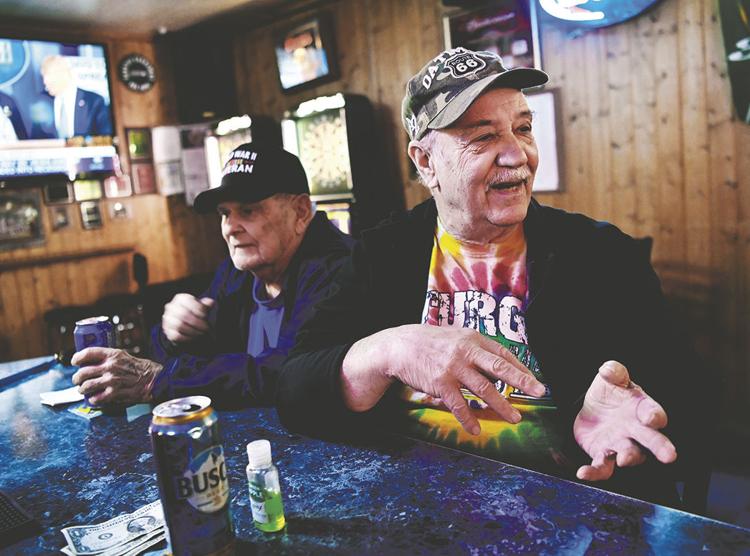 As the popular Vietnamese restaurant begins implementing takeout, and possibly a delivery service, the small family-owned restaurant is still unsure about what the future holds.
"It's going to be a giant wet blanket on us financially," manager Scott Smith said of the closure. 
It also doesn't help that this outbreak came just as the restaurant's owners experienced a personal crisis of their own. Pho Yelm was closed for about a month due to a death in the family. It just recently reopened. 
That financial strain was hard enough. If the two-week closure is extended, Smith said it could leave their restaurant facing uncertainty. 
It's unfortunate, he said, especially since Yelm and the community has been so great to him and the family. 
Locally and nationally, there is limited support for those who have been affected by the closures. 
The U.S. Small Business Administration recently announced a disaster loan program to help small businesses in Washington, Oregon and Idaho that have been affected by the COVID-19 outbreak. 
More information can be found online at https://content.govdelivery.com/accounts/USSBA/bulletins/28180e8.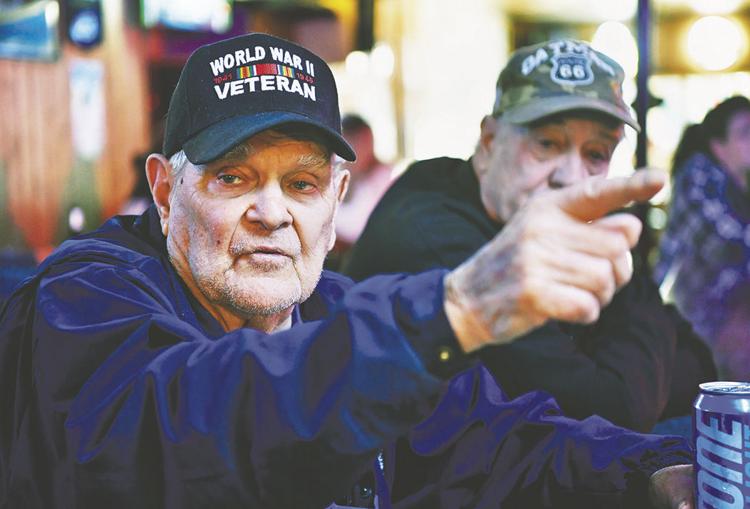 On Monday, The Nisqually Valley News Editorial Board announced it would begin publishing business briefs submitted by local businesses and organizations free of charge. 
"Tell us how you are making your products available. Provide a featured menu item or product offering. Tell us about your delivery or takeout services. Publish your business hours. Share the story of your establishment, how it was founded or where it's going in the future. Tell us about your favorite employees. Make your pleas to the public if the losses are intensifying," the editorial read. "Our editorial space is yours, both in print and online."
Business briefs of 200 words or less — with exceptions — can be submitted to nvnbusinessbriefs@gmail.com.
The Washington State Employment Security Department may be able to link to other resources for businesses and information on tax filing leniency. 
In an email to the Nisqually Valley News, Yelm Area Chamber of Commerce Director Line Critchfield and board of directors President Angie Evans said they're optimistic that the community will rally behind businesses.
Establishments they've connected with are finding ways to continue serving the public, they said. 
"The public can continue supporting their community by shopping locally. Many of our local shops have online markets where you can still grab favorites or gift cards. And continue eating out, using the curbside to-go options that our restaurants have implemented. Keep sharing their posts on social media. And be ready to support them when their doors open again," Critchfield and Evans wrote. 
The Chamber plans on hosting a digital town hall with the business community on Wednesday, March 18, at 3 p.m. and has also launched a Facebook page called "Yelm To Go" to help highlight local businesses that are still operating.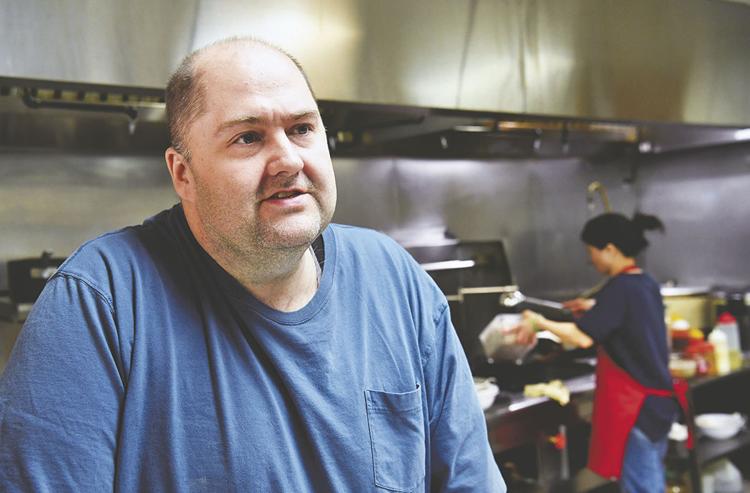 As of Tuesday morning, it listed Mr.Dougs, Masonry Cafe Catering, The Shiplap Shop & Coffee House, Yelm Casa Mia, Pho Yelm Restaurant, Uptown Lounge, Dairy Queen Grill & Chill, McDonald's, Ma And Pa's Family Diner, Jenny's Barnhouse, Tacos Gaby, Puerto Vallarta Restaurant, Mariachi Alegre, Bertoglio's Pizza, Pizzeria La Gitana Of Yelm, The Cattleman, El Rey Burro, Taco Bell, KFC, Starbucks, Café Elite as local businesses with takeout, delivery or curbside options. 
Others are also making plans, such as Quiznos. 
Over the last couple weeks, as the spread of the coronavirus has worsened in King, Snohomish and Pierce counties, grocery stores have seen record sales. 
And those numbers could continue to rise. 
Around the nation, residents have taken to their local markets and grocery stores to bulk up on staple products. Paper products and canned goods have been in short supply at many retail giants, including Walmart and Costco. 
Emily Ranken, co-store manager of the Yelm Food Cooperative, said sales the last few weeks have been two to three times what she's ever seen in her five years at the grocery store. 
"I went through and had to place an order last night. It was the biggest order we've ever had to fill," she said. 
With that increase in business also comes a need to sanitize more. Ranken said they've been working hard to sanitize their carts, scales and registers on a regular basis. They've also been keeping up with cleaning surfaces. 
Residents are purchasing a lot of bulk items and cleaning supplies, Ranken said. So far, they haven't experienced any major shortages, especially with their periodic orders. 
The plan is to stay open as long as they can and play it by ear. 
Back at Bob's, Marten sits at the bar with his stepson, 73-year-old Richard Sharp. 
Marten sipped on a Keystone while Sharp applied some hand sanitizer provided by the business he gleefully distributed to others.
Despite the vocal frustration and worry from staff, the regulars seemed calm. It was about 12:30 p.m. and a television aired President Donald Trump's press conference, during which he updated the public on the federal government's response to the COVID-19 outbreak. 
Sharp said he's got some big questions: When will the country's troops get out of Afghanistan? When will the government build a wall on the southern border? And does Trump really even know what he's talking about in regards to the virus? 
Marten, a World War II veteran who served in the Army's 78th Infantry Division, has lived through a lot in his 92 years on earth. He's also a longtime Yelm resident. 
He's not too worried about losing his favorite watering hole for a couple weeks. He said he'll likely just stay at home with his granddaughter. 
He sat stoically at his stool until the barkeeper approached him and gave him an offer he couldn't refuse. 
"Maybe I can come down around 11 or 12 every day and just open a can of beer for you," manager Lori McCartney joked. 
"I can't tell you how great that'd be," Marten said.