"10 p.m. is the new 2 a.m." 
That's how Kyle Phillips, owner of the White Horse Tavern on Yelm Avenue, summed up the latest regulations by Gov. Jay Inslee intended to limit public gatherings at businesses following a rise over the last two months in the number of COVID-19 cases in Washington. 
The governor's office announced on July 23 additional changes to the "Safe Start" plan, including limits to where and when alcohol can be served at bars. 
Under the new state mandate, bars must be closed for indoor service but can continue outdoor service. 
At both bars and restaurants, maximum occupancy has been limited to 50 percent and to no more than five people of the same household at a table. Alcohol service must end at 10 p.m.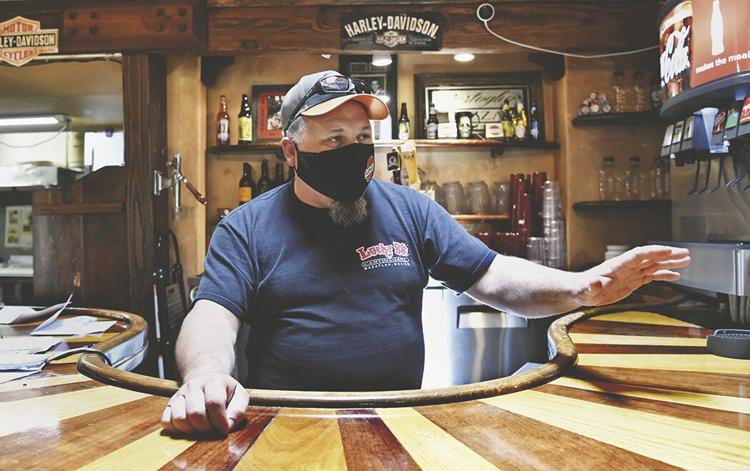 These new regulations took effect Thursday, July 23. Some bars and restaurants say that further limits on their businesses are only tightening their pocket books. 
"It's made things much more difficult," said Phillips, who held on to a custom face mask sewed out of a Crown Royal whiskey bag. "Closing at 10 p.m. is really difficult to deal with. Our income is down real low." 
Phillips estimates that about half his revenue comes in during those final four hours of daily service. In general, revenue has also taken a significant hit over the last two weeks as the state continues to narrow restrictions in the face of resurgence of the virus in Washington. 
In addition to the restrictions on alcohol consumption, bars also aren't allowed to let customers play darts, pool or use arcade machines. 
"Anything that would have incentivized people to come out to the bars was taken away from us," he said. 
Phillips's business was one of 47 to recently receive up to a $2,500 recovery grant for local businesses that lost revenue due to the COVID-19 health crisis and recession. But even with that assistance from the City of Yelm, the need is still there. He's currently in the process of applying for a loan with the Thurston Economic Development Council. 
He plans on drafting a letter to Rep. J.T. Wilcox, R-Yelm, to explain the losses being seen in the community. 
Seven Bertoglio, owner of Bertoglio's Pizza which just this last year moved to Yelm, said their experiences have been similarly difficult with new state mandates.
"It affects our bottomline and we're just barely making it," he said. "With all that's going on, our first summer here hasn't been as good as we want." 
In addition to implementing social distancing and strict sanitization habits, Bertoglio said they've invested in improved seating areas on their porch. 
But with every added state mandate, fewer and fewer people are coming in to dine at the Italian restaurant. The weekends, usually a busy time for the restaurants and Bertoglio's especially, haven't been pulling in much business. Some weekdays can even be busier than the weekends.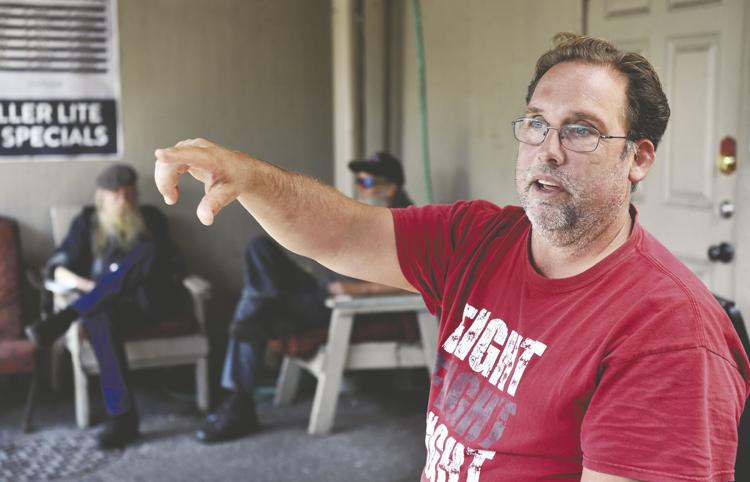 Bertoglio estimates their business was roughly 50 percent dine-in and 50 percent take-out before the first round of state-mandated shutdowns earlier this year. Now, roughly 80 percent of the restaurant's business is take-out. 
"It is what it is, and we just try to meet their standards and make people feel comfortable and safe," he said.