If you — like many of us — are terrified by the coronavirus and its potentially lethal ramifications, you can thank the devil. The evil one's fingerprints are all over our emotions these days.
Take it from the Rev. Dean Mbuzi, priest at St. Columban Catholic Church in Yelm.
"Our parishioners are intelligent enough to know that fear comes from the devil," Mbuzi said last week in a phone interview with the Nisqually Valley News. "The only fear people have to worry about is if they have a good relationship with God."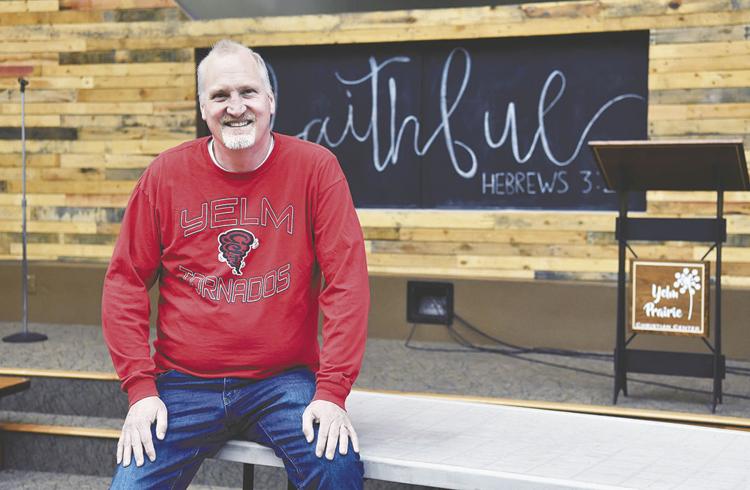 Are you at peace with God and your family? Mbuzi asks. Then rest assured, God will not abandon you. 
"We have to drive home that message to them," Mbuzi says. "If you fear the pandemic it comes from the devil. It is not a superstition or a curse from God."
That said, Mbuzi is encouraging his congregation — which normally numbers about 400 registered families — to embrace both their spiritual and physical health. St. Columban closed its doors shortly after Gov. Jay Inslee's March 16 decree limiting gatherings to 50 people or fewer.
The church was forced to cancel its Easter-themed stations of the cross, and suspend youth ministry, faith-formation classes and Bible study.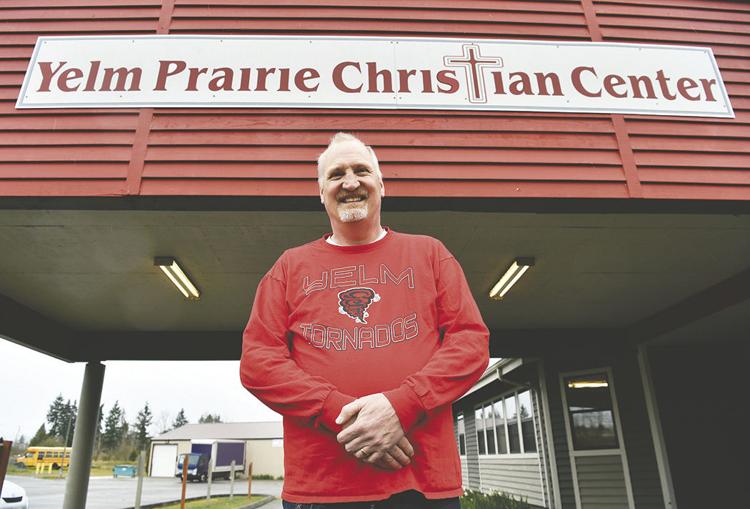 "We are encouraging people to stay home, and that has been our message," Mbuzi said. "We are trying to be in solidarity with the governor. Everything is based on the governor's declaration, and we will not open the celebration of the mass until he says it's OK."
In the meantime, Mbuzi and his staff have been reaching out to St. Columban's congregation through one-on-one phone calls, Facebook and Flocknote, a texting and email platform through which people can communicate. 
Parishioners may also access a daily live-stream mass from the archbishop of Seattle and visit The Eternal Word Television Network (EWTN), American basic cable television that presents around-the-clock Catholic-themed programming.
"People do understand that this is indeed a pandemic right now, and they understand we are doing our best to keep them informed about their physical and spiritual health," Mbuzi said.
Some, though, are facing unprecedented financial upheaval exacerbated by the governor's order to shutter all non-essential businesses.
The list includes restaurants and bars — which can only offer take-out orders — furniture, clothing, and sporting goods stores, theaters, museums, bowling alleys and health clubs — and places of worship, just to name a few.
And all of this has impacted St. Columban's financial outlook with the passing of the donation basket merely a traditional memory for the foreseeable future.
"The offerings are low right now," Mbuzi said. "We're not getting what we would typically if people were here on Sunday. We do, though, have a substantial amount of savings that we might have to tap in an emergency."
Meanwhile, Mbuzi is encouraging his church members to donate online via St. Columban's website or to mail checks directly to the church's office.
"We have reminded our parishioners that long after the pandemic ends the church will still be here and fulfill offerings on a weekly basis through online giving," he said.
About 3 miles to the east, Pastor Matt Schnetz has presided over the now empty McKenna Community Church, which he and four church elders decided to temporarily close on March 16.
The decision wasn't necessarily an easy one, Schnetz said, but they followed them to a T.
"There are times in our history when we have to make decisions about what's best for everyone," Schnetz said. "And we didn't want to put the premise on people to come to church or not in order to prove their love for God."
Schnetz, 60, has pastored McKenna Community Church for more than 13 years and leads a congregation of about 200 that turns over every three years or so due to the many military families and visitors who attend.
"We get to meet a lot of different people, which is good," Schnetz said. 
But not so good are the programs Schnetz has had to cancel because of COVID-19: children's ministry, women's Bible study, and homeschoolers co-op.
In an effort to at least partially supplant the church's in-person worship and peripheral programs, Schnetz has begun taping his sermons on Saturday to be viewed online on Sunday and is pushing the use of online tools such as Facebook Live, YouTube and the church's own Facebook page and website.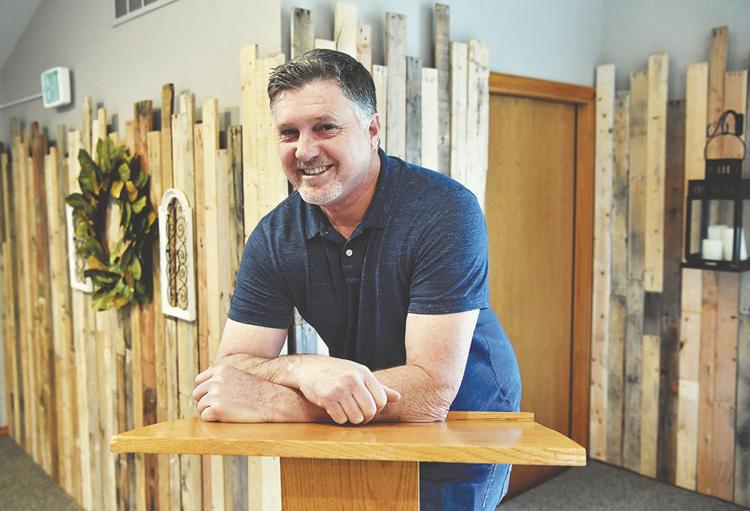 It's a different world, Schnetz said, commenting particularly on taping his 30- to 45-minute sermons rather than speaking to a live audience.
"I'm trying to talk as if I was in the sanctuary and not talking into a camera," he explained. "It's a little different and intimidating to do it. We want to do it well, but we don't always have the equipment and know-how to do the online services."
You wouldn't know it, though, given the initial online views the pastor's sermons have garnered.
The first Facebook Live sermon gained 200 views, a result that surprised and heartened Schnetz.
"I think it's neat to see as a church that people are turning into the sermons online," he said. "I'm also trying just to preach normal sermons, because we're getting the virus information day in and day out, and people want a sense of normalcy right now."
To augment that online connection, Schnetz and others are phone calling individual parishioners for whom Schnetz thought "needed an extra spiritual boost."
"I think that's been the best way, because we are not supposed to go to their homes in person," he said. 
But for some in the congregation it's still a far cry from their usual church communion.
"It's (church closure) hard on people socially who might normally come to the church three times a week for various activities," Schnetz said. "They're not seeing their friends."
And they're not donating much, either, Schnetz admitted — at least not yet.
"We haven't seen very much coming in so far. And it's to be expected. Anytime people are losing their jobs and not getting paid it has to affect our donations," he said.
But even with the economic downturn, Schnetz doesn't expect McKenna Community Church to inordinately suffer.
"We have no debt, so we're in a pretty good position," he said. "We don't have a lot of overhead, so our basic necessities are taken care of, and I don't ever see us closing our doors."
Pastor Phil Perry at Prairie Baptist Fellowship shares similar optimism, though he cautions that should COVID-19 last much longer the church will have to be flexible and adapt.
"If it goes into the fall, the way we do ministry will have to adapt to the situation," said Perry, 48, who has led the church for 18 years. "It would probably go back to the beginning of the country when you had to take ministry to the people if they couldn't come to you — and the web would be a pretty good vehicle to take ministry to the people directly."
Perry, whose congregation numbers about 100, has adapted since Prairie Baptist shut down to comply with the governor's COVID-19 decrees, but it hasn't been easy, he said.
"The online ministry has been a real challenge," said Perry, whose church had to purchase equipment, lighting and set up a studio. "The behind-the-scenes people really scrambled hard to figure things out."
Using Facebook Live and streaming directly to the church, Perry's offering one sermon per week while considering other teachings he might offer. 
"We're still figuring the whole video thing out, and we feel kind of behind the eight ball right now," Perry said.
The online formula, though, seems to be working just fine, given the 141 views Perry's streamed sermon initially received.
"We probably had more views online than we would have had just on Sunday morning," he said.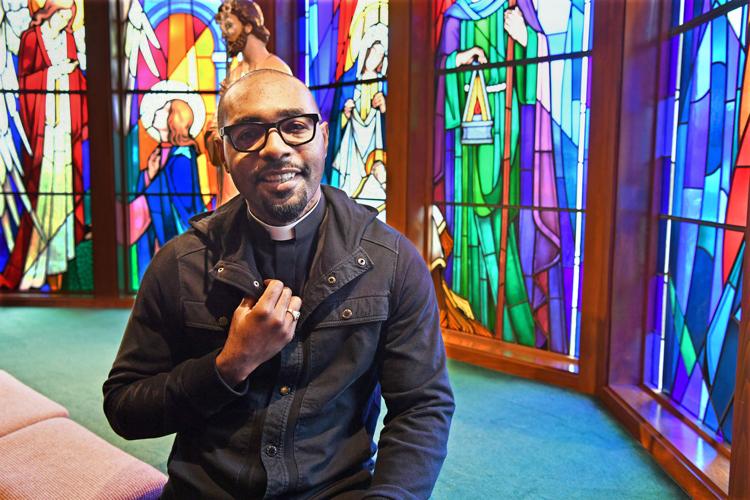 Given his initial apprehension about his online offerings, that success might have allowed Perry to breathe a little easier, especially given the consternation of some in his congregation over the COVID-19 regulations.
And as with McKenna Community Church, Perry initially faced a few parishioners who objected to the state decree of shutting down "non-essential" businesses that included places of worship.
"Some people in the church said the government was infringing on our rights," Perry recalled. Perry, however, balked at that notion, telling his congregation the state was simply trying to prevent injury and death.
"People really responded well to that message after I told them the information had come from the CDC and state department of health websites," he said. "I don't want to preach at any funerals due to COVID-19 that I could have prevented in the first place."
Perry, who said Prairie Baptist was forced to cancel about six small group gatherings and ministries due to the virus, doesn't foresee his whole congregation meeting again until perhaps the fall, though he hoped the majority might reconvene by the end of April. 
"I think it's going to take a while to get back to normal," he said. "And even if the governor lifts the order and allows groups together, I would expect a lot of our seniors would not feel comfortable immediately out in a group setting."
In the meantime, Perry and church deacons are regularly keeping in touch with parishioners by email and phone — and more frequently connecting with people who have underlying medical conditions that make them more susceptible to COVID-19. Apprehension seems to be the word of the day for most folks Perry contacts.
"I wouldn't say people are scared, but there is anxiety and uncertainty, and certainly those in the higher risk categories are more concerned," he said. 
So the pastor's taking a logical, calm, reasonable approach as he counsels his flock.
"I try to keep emphasizing washing hands and keeping social distances," he said. "Even in normal times we should be loving each other enough to stay home when we're sick."
And though the church's days are currently anything but normal, Prairie Baptist Fellowship's donations don't yet seem to have been affected.
"We have tried to encourage people to use bill payer or mail in checks to the church, and at this point we haven't seen any fall off — but it's only been two weeks, and after a month it will be much more instructive," he said.
But at Yelm Prairie Christian Center, where Pastor Brad Carlson, 53, has for the past 20 years convened his congregation of about 100, donations are dwindling.
"This last week we received about half the donations we would normally get," said Carlson, whose congregants can donate online or mail checks to the church's post office box. "People are hurting."
And, Carlson reasons, it comes down to a simple choice for his parishioners: "Do I eat today, or do I give to the church?"
That particular dilemma for many in the church may not be reconciled for a while.
"The lag time will affect giving as to when laid off people will receive their unemployment checks or are reinstated into their jobs," Carlson said. "It takes time for the government machine to get rolling."
Exacerbating Yelm Prairie Christian Center's woes is a nagging debt the church incurred three years ago when it pursued opening a food bank on its property that required installing fire hydrants — for which the church took out a loan. It has since paid off half the borrowed money, but finances are still tight and there's no food bank. 
"Yeah, there's a fear there about not having enough money to pay the bills, but I know that God will provide," Carlson said. "It's not our church, it's His church, and He's done a good job over the years keeping it going."
The church is currently offering to-go orders of hot food that can be picked up at 6 p.m. every Thursday. Yelm Prairie Christian Center is located at 501 103rd Ave. S.E. in Yelm.
"It's food to go for anyone who needs it," Carlson said.
The church, like others in the area, closed its doors to the public on March 15 and began live-streaming its weekly, 50-minute services via Facebook Live. Carlson initially hated the concept.
"It was my first dive into preaching into a camera, and it definitely was unnerving," he said. "It rattled me, and I didn't feel comfortable."
The apprehension, though, soon faded as Carlson realized the breadth of the online medium: It accounted for 400 views of his very first sermon.
"I thought 'wow, I can now see the reach of this'" he recalled. "That was a real eye opener for me that we were reaching people who were not even congregants here."
The medium impressed Carlson so much that he plans to continue live streaming services even after the state's "stay at home" decree is lifted.
"We want the message of hope to get out there and transform as many hearts as possible — especially outside the building," he explained.
Carlson, as with his counterparts in other area churches, is realistic about when the church's doors might reopen — leaving the decision up to God.
"You just kind of roll with it and know that God will do what God will do," he said. "I've chosen to see it in a positive light."
And that means understanding the role of government in the process.
"We're not opening back up until the governor says it's OK," Carlson said. "We (churches) are not being singled out, and it's just leadership doing the best it can because they're responsible for other people's lives."
That particular message runs perpendicular to a few of Carlson's congregants, he admitted.
"A lot of people love the online services, but miss being here together. Some, though, are angry that we're bending over and taking it and not standing up for our rights."
The temporary closure of Yelm Prairie Christian Center has prompted Carlson to visit some of his flock once or twice a week to bring food and pray with them.
"People are needing hope, and they need to know that things will be OK," Carlson said.
One particular instance sticks out in Carlson's mind, the encounter a purely serendipitous opportunity.
He was visiting a local Yelm restaurant recently and asked the proprietor if he could pray with her. Her eyes, Carlson recalled, were already tearing as she answered "yes." By the time he was finished praying with her, the woman was sobbing — anxiety and stress rising to the surface in a flood of emotion.
That unbridled passion — exacerbated by life-and-death scenarios — could lead some to question God's benevolence, and as COVID-19 continues to dominate our lives the area's church leaders are trying to decipher His message. 
Carlson, for one, dismisses the notion that God would deliberately punish people, but beyond that declines to speculate much further.
"God allows things to take place for his purposes to be revealed," he said. "I don't see how something like this (coronavirus) could be a good thing, but God always turns things around for good."
The Rev. Mbuzi at St. Columban notes that one of God's fundamental messages is to love thy neighbor as you love yourself. He relates the disregard of that message to one of the most visible aspects of the COVID-19 catastrophe: hoarding.
"That message hasn't been evident when people buy out whole shelves in grocery stores," he said. "We don't seem to be loving our neighbors as we love ourselves."
That said, the pandemic has brought out other aspects of human behavior that gladden his heart.
"People also can be very generous and kind by caring for neighbors," he said. "I don't think God sent this virus to punish us, but he wants to teach us something."
Pastor Perry at Prairie Baptist Fellowship hopes that lesson will help open our minds and hearts to the challenges and opinions of people other than ourselves.
"If this can melt some of the acrimonious politicization of society and bring us back as neighbors again that's a good thing," he said. "And if it spurs on some kind of technological advancement that can help us beat something greater than COVID-19 in the future that also would be a good thing."
Pastor Schnetz at McKenna Community Church doesn't view the coronavirus as God's judgement, though he said He's allowed it to happen.
"It (pandemic) has caused us to think about life and about how we should live," he said. "It has caused us to think about what's most important — family, friends, church, community."
And fear?
That's the devil's worry.
---
This story has been updated to better reflect details provided by McKenna Community Church.