Washington Commissioner of Public Lands Hilary Franz met with General Dan Dent of the Washington Army National Guard and State Forester George Geissler Saturday to discuss mitigating the spread of COVID-19 while fighting wildfires in the region, as roughly 80 guard members met to complete the first major virtual fire academy with a day of field training near Joint Base Lewis-McChord in Roy.
"One of our number one priorities in our communities is to keep our firefighters safe from fire," said Franz, whose office is in charge of the state Department of Natural Resources. "This is a historical moment in the context that we've never had to deal with the issue of trying to keep them safe from all the challenges that wildfire presents coupled with a deadly pandemic."
Every year, the department works to get teams of local, state, and federal firefighters ready for wildfire season.
"Our partnership with the Army National Guard has been key in making this happen," said Franz. "Every single year we are challenged as we see increasing catastrophic fires, longer seasons, and we still have a limited amount of firefighting resources in the state of Washington, but for our partnership with the National Guard and with our federal and local firefighters, we would not be able to actually do the work we do in every single geographic corner of the state."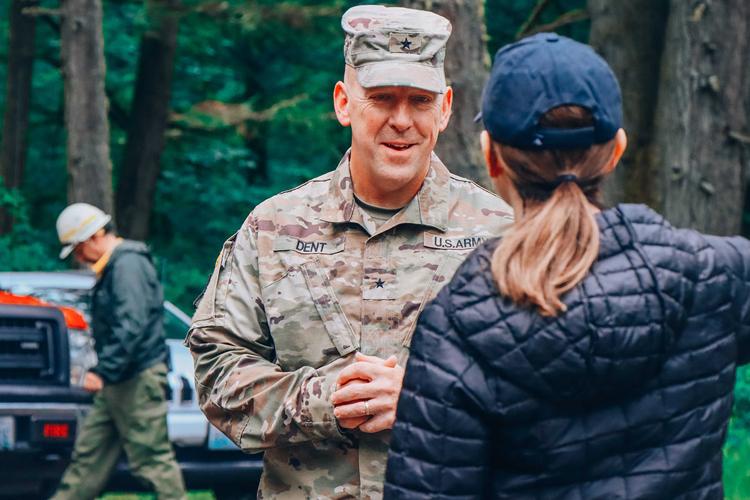 Dent was joined by Land Component Command Sgt. Maj. Eric Honeycutt in viewing the day's classes.
"The soldiers and airmen of the Washington National Guard are proud to do our part to support the Department of Natural Resources and the communities across the state as we prepare for fire season," said Dent. "This season the general directed us to have ten fire crews ready to go, which is going to work out to about 250 guardsmen."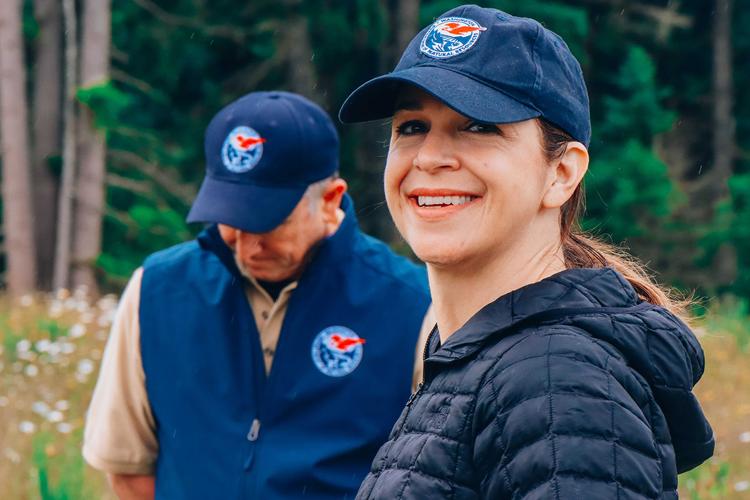 During the field training, crew bosses with DNR instructed guardsmen through a rotation of exercises where they would learn water handling from fire engines and fire line construction techniques from seasoned firefighters.
"In the heat of the battle in the summer when resources are at a premium and there are none to be found, the Guard is what comes in and allows us to keep making progress on the fire support keeping the citizens of Washington safe in protecting their homes, their resources, and their livelihoods," explained DNR crew boss Nancy Barker. "The Guard is what gives us the numbers to allow us to do what we need to do for the state of Washington."