Craig McCauley minces words ever so slightly, his euphemism only minimally ambiguous given the subject matter with which he's grappling.
"Just let me go," he says.
Just let me "die" is what he means. 
The 72-year-old Rainier resident isn't sick, but like the rest of us is functioning day by day beneath the lengthening shadow that is COVID-19, an illness caused by the coronavirus SARS-CoV-2.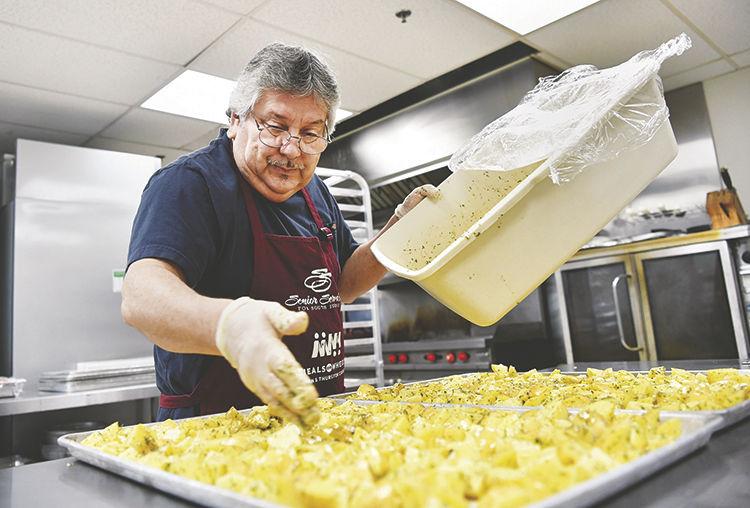 McCauley's not yet worried about the virus, he'll tell you, noting he frequently washes his hands, keeps as much social distance as he can, and follows any other advice health experts have recommended. But should those precautions fail, he's ready to take what comes.
"If I get in bad shape like I've seen some people in the news, just go ahead and let me go," he said last week between volunteer shifts at the Yelm Senior Center. "It doesn't make any sense if I'm to the point where I can't talk and I'm all twisted up to keep me alive. I don't want to be a burden on my family."
McCauley — clad in jeans and a Harley Davidson T-shirt this day, his long, reddish-blond beard asway — sets tables at the center, carefully placing napkins, silverware and glasses in their appropriate places for a special St. Patrick's Day meal for the center's guests.
He has volunteered at the center for about four years, his high-pitched, hushed voice audible to other volunteers only if they stand close. Hard of hearing and unable to read anymore since a ghastly motorcycle accident in 2012 nearly killed him, McCauley exudes a certain fatalistic nonchalance — a will to shrug and let nature take its course — that other seniors at the center also exhibit.
Prepare, they say, but don't fret.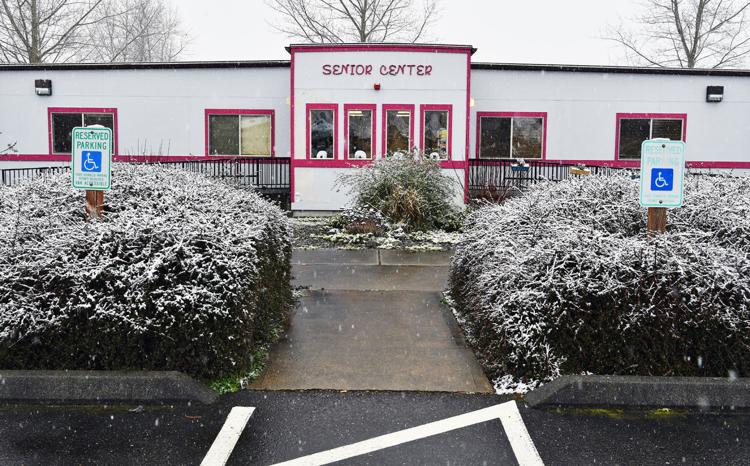 For some, that means relying on a higher power.
Theresa Wostsa, 79, is quick to smile and laugh, though these days her anxiety is likely to periodically torment her. Wostsa moved to Yelm from Virginia four years ago to live with her daughter and two grandsons. 
A devout Catholic, Wostsa prays about 45 minutes a night, she said.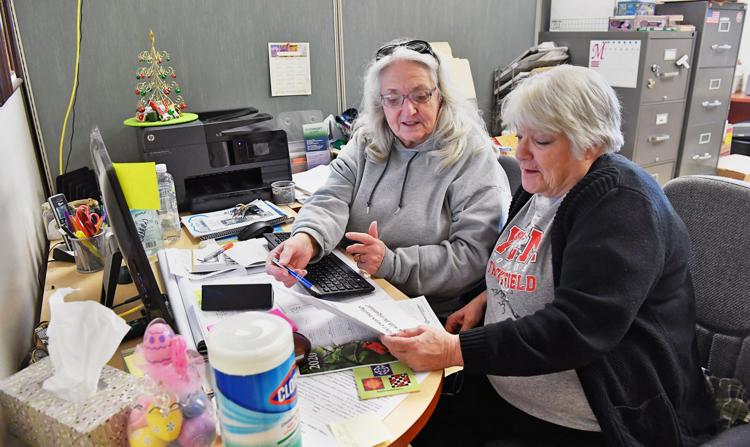 "I pray every night that we don't get the virus, and I just pray that God is listening. I let my religion help me and think about all the sickness and suffering and the poor and needy. I try to think of other people besides myself," she said.
Like her counterparts in the senior center, Wostsa has been following the recommendations of health experts — washing her hands three to four times a day and sleeping on clean bedding and recliner covers thanks to her diligent daughter.
And what if she contracts the virus?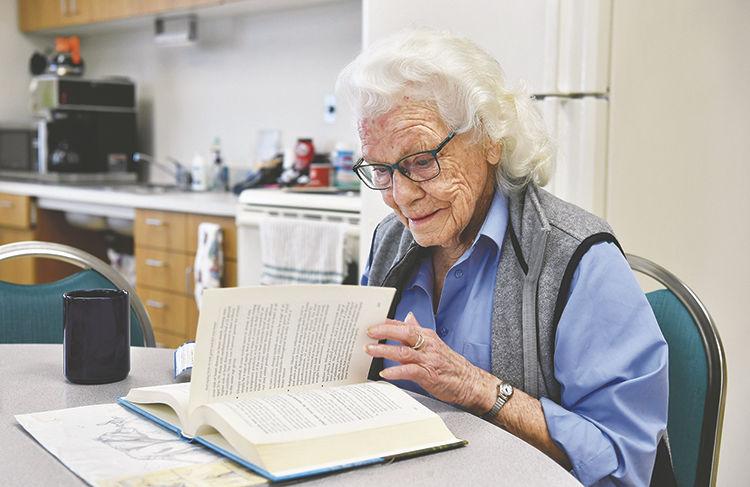 "It would get pretty boring to have to quarantine for 14 days in a way," she said. "But I'd try to find something to pass the time."
For the past four years, senior center volunteer Danny Gaytan has been passing his time making meals, fashioning desserts and cleaning pots and pans for the center's members. The 63-year-old has lived in Yelm for 18 years, retiring some years ago from his second career as an environmental technician. Before that he drove big-rig trucks, criss-crossing the country delivering janitorial supplies.
Seemingly stoic by nature, Gaytan hasn't yet let COVID-19 spook him, though his diabetes disease makes him more vulnerable to coronavirus complications. 
"I haven't really worried about it," he said, "because I don't want to be a worry wart. I'm taking all the precautions I need to, and if I get it we'll just have to go day by day. I'm trying to stay positive."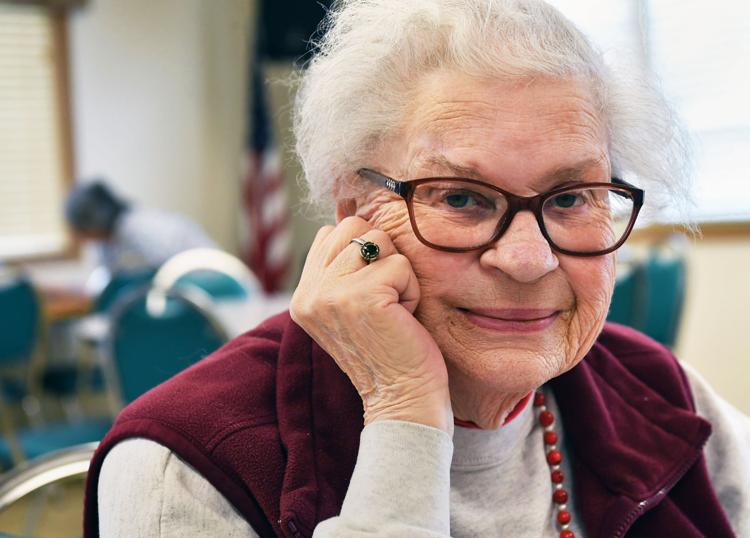 The same holds true for Gaytan's wife of 24 years, Sharon Stepp, though her situation's a bit more fragile, he said.
"It's getting my wife pretty worried, because she'll be 65 this year and has multiple sclerosis," he said. "And we're both trying to stay away from crowds because of our age group."
What they're not doing is buying carloads of paper products as some people apparently have.
"Why are people buying so much toilet paper and water?" Gaytan asks incredulously. "We need to be buying Gatorade and flu medicine, not toilet paper and water. We need liquids that will help our immune systems."
But if those measures don't work and Gaytan is forced to quarantine for two weeks, he figures he'll stay busy enough to avoid going stir crazy. He and Stepp live about 5 miles out of town with their chickens, goats and three cats.
"I'd stay occupied with our animals and chores around the property," he said, noting that he's always kept at least two week's worth of supplies to ride out emergencies.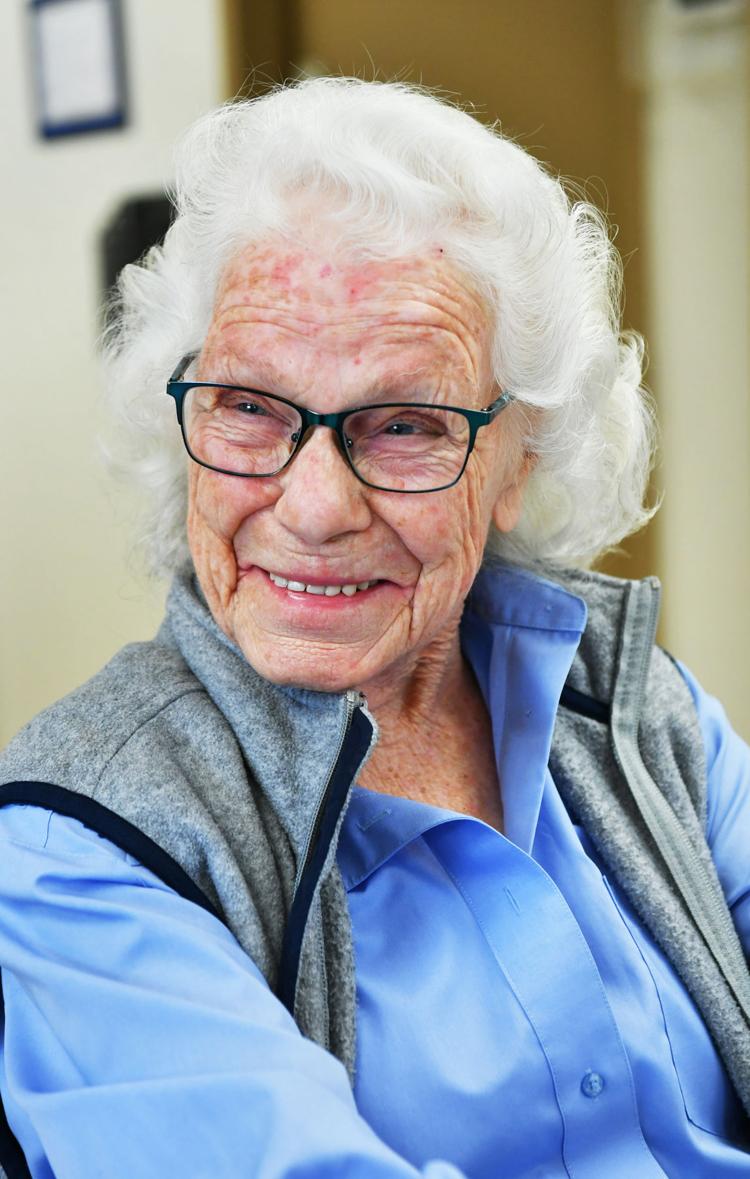 "I was taught from an early age to always be prepared for the unexpected," he explained.
That adage in a nutshell also explains Jeanie James' philosophy. James, 70, is the senior center's executive director.
"We, as seniors, are at an age where we are prepared for anything," she said. "We plan for emergencies, and perhaps that's a reason there's no hysteria here at the senior center."
James, who has lived in Yelm since 1975, quickly learned the anti-coronavirus drill health experts have been emphasizing. 
"I wash my hands a ridiculous amount of times, and I drilled it into my children and grandchildren, too," she said. "People should be doing this all the time."
And though she wouldn't call it hoarding, James keeps her home's shelves stocked.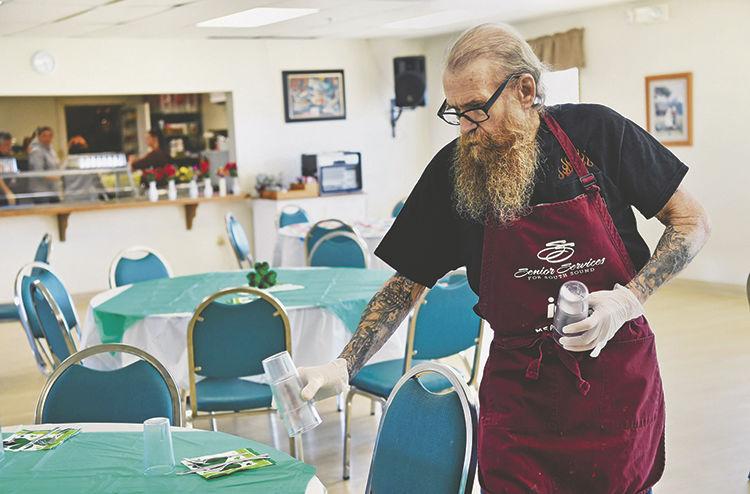 "I just don't run out of stuff, because seniors plan ahead for what they'll need," she said.
Like toilet paper.
"Somebody told me I could go on the corner and sell a toilet roll for $100," she said, laughing.
James, who said she has had the flu twice in the past five years, isn't fretting about COVID-19, but she has advice for people who might be.
"If you have a fear of getting the virus, you should do what makes you feel most comfortable," she said. "If you have a compromised immune system you might consider staying home. Make educated decisions, because there shouldn't be hysteria."
Alice Bickle seems to have made educated decisions all her life, because at age 91 the senior center member is a picture of health and intellect.
""I have had an exceptionally healthy life with a strong immune system," she said. "So I'm not worrying about the virus, and I'm not going to let it panic me."
Like James, Bickle credits her ability to persevere to the long life she's lived.
"From day one, you make due with your circumstances, and whatever happens, you can handle it," she said. "The fact is you're going to go at some point, and it's not your decision, so there's no point worrying about it."
And that's the philosophy Bickle's taking with COVID-19.
"If I get sick, I'm going to just stay home and not force my children (three daughters in nearby towns) to take care of me," she said. "Whatever happens, happens."
Craig McCauley couldn't have said it any better. After all, he suffered a motorcycle accident that kept him in a hospital for two months — and lived to tell about it. 
"I was close to dead," he said, "but I survived."
Whatever happens, happens.  
Editor's Note: The Yelm and Rainier senior centers will be closed until COVID-19 is no longer a communicable threat. 
The Yelm center will be closed until at least April 7; the Rainier center will be closed until further notice for eat-in meals. The center will be open for take out meals and home delivery for people who are homebound. Volunteers will deliver meals to people's homes; lunch will be ready for pick up or delivery at noon.