New gathering restrictions announced over the weekend by Gov. Jay Inslee have again put many businesses and organizations in a tight spot, including the Senior Center of Rainier.
The state-listed nonprofit, which closed back in March due to COVID-19, only recently reopened its doors in October to feed and serve as a gathering place for its elderly clientele. With modifications that went into effect early Tuesday morning broadly prohibiting indoor social gatherings for the next month, leaders with the organization are in the early stages of planning to-go meals for their guests.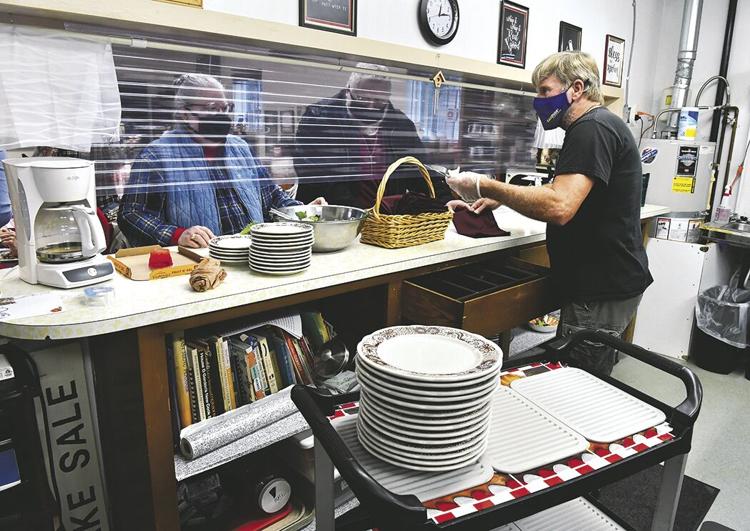 Volunteers with the organization say the new restrictions — while important to slow the spread of the virus which has seen a dramatic increase in recent months -- have largely put a damper on the good they're trying to instill in the community. 
Seniors and local residents gathered on Monday, Nov. 16, over plates stacked with hot roast beef sandwiches, homemade pea soup and mashed potatoes and gravy. The room was bustling with discussion over what the governor's mandate would mean for the local economy and, perhaps most importantly, people's social lives.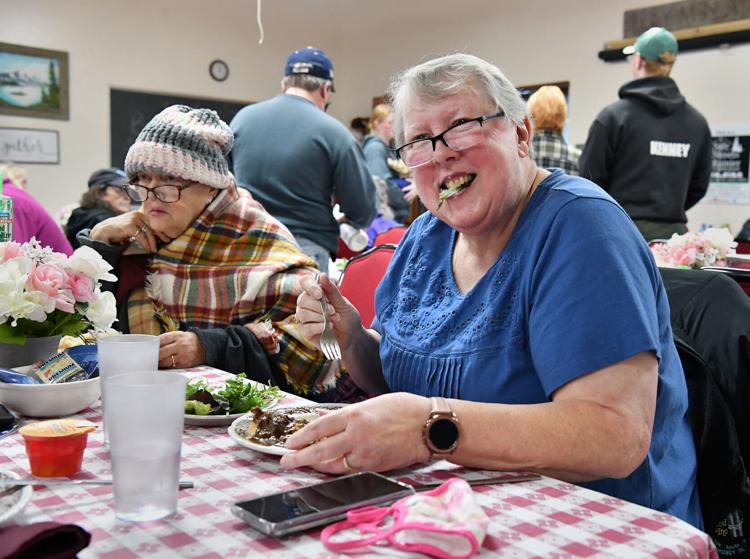 "I think the general consensus with this group is that they want to continue meals," said George Johnson, a Rainier City Council member and co-chair of the Rainier Senior Center. "For many, this is their only socializing time … I think a lot of people are fed up." 
Where else can you get a hearty, warm meal for a suggested donation of $5? Not many places, Johnson said. 
Since COVID-19 hit Washington state, volunteers have worked tirelessly to offer to-go meals for certain seniors in the community, and the time seems right to expand that. The center offers meals twice a week (Mondays and Wednesdays) starting around 11:30 a.m.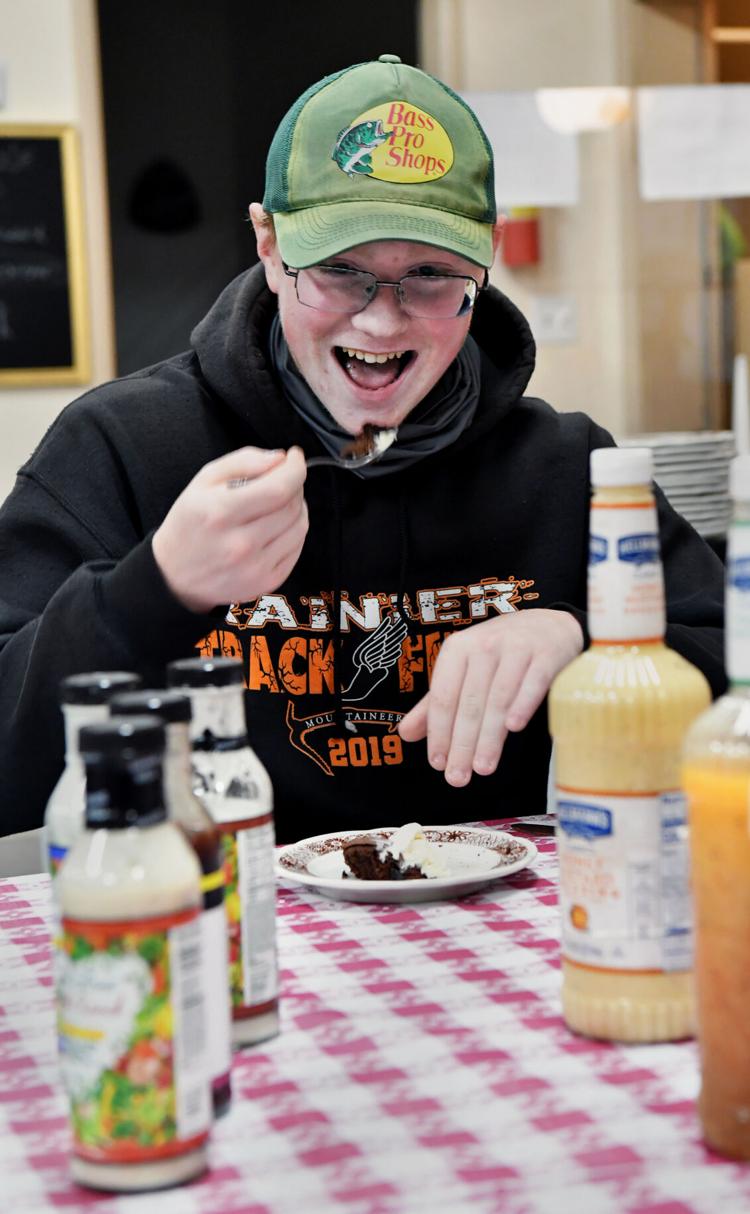 Johnson said the senior center would serve about 35 people before COVID-19. Those numbers have dwindled slightly since reopening, though Monday's lunch was fairly well-attended, with just about every table occupied. 
"You want to do the right thing, but you don't know what the right thing is. And it's not just one person's decision," he said.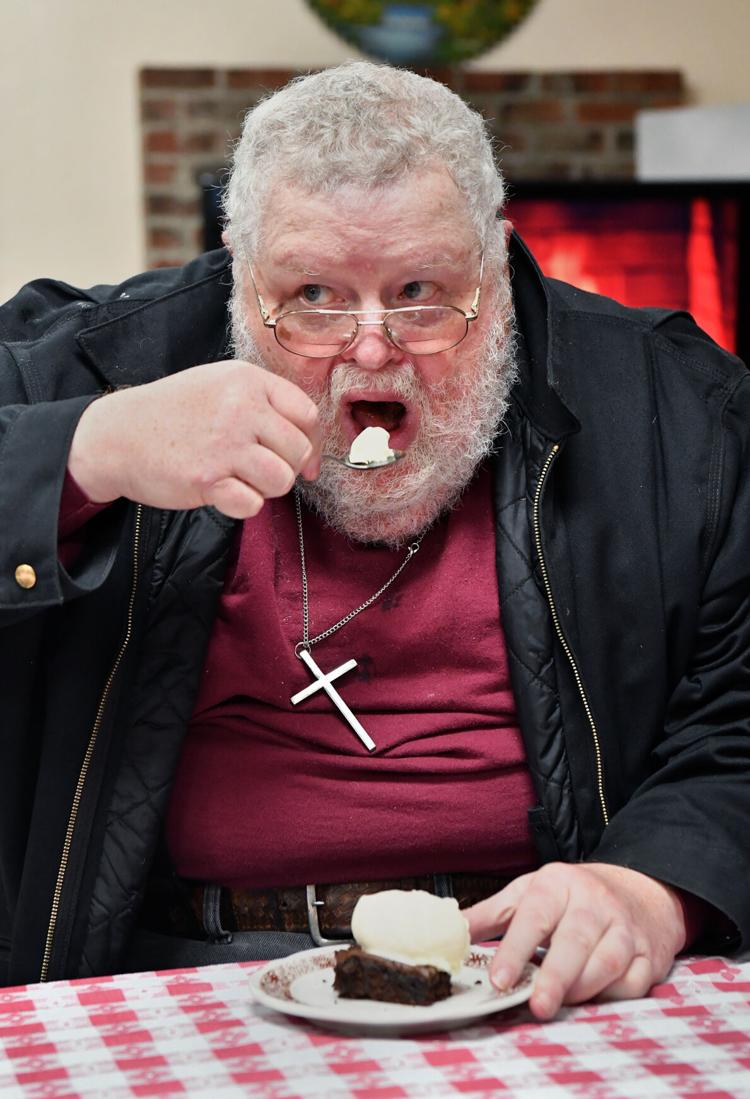 Linda Johnson, treasurer and cook at Rainier Senior Center, said the plan is to pivot toward to-go meals, though they'll need some extra hands on board for that due to the extra steps it takes to prepare meals. 
Only about a handful of volunteers work at a time, she said. 
"If we have takeout meals, we'll squeak by," said Linda Johnson, referring to their financials. "For many of these people, we are the only ones they see in a week. I mean, we have people begging us to reopen." 
"It's a homemade meal," George Johnson reiterated, adding later: "I think this is an important center for everyone, and we try to keep everything clean and sanitized." 
Rachele Stephenson, 37, of Rainier, sat nearby holding her towheaded 8-month-old daughter Lorraine. Stephenson told the Nisqually Valley News that she has serious concerns with seniors in the community losing connection with the center. 
"I think it goes both ways," said the mother of six. "You have these teens that are depressed, but what about the seniors?" 
Stephenson is a volunteer with the senior center and has helped them step up their fundraising goals in recent years. Most recently, Stephenson helped the senior center in delivering its apple sales that helped to put some dollars in the center's coffers. 
She was the Eastern Washington connection, she said.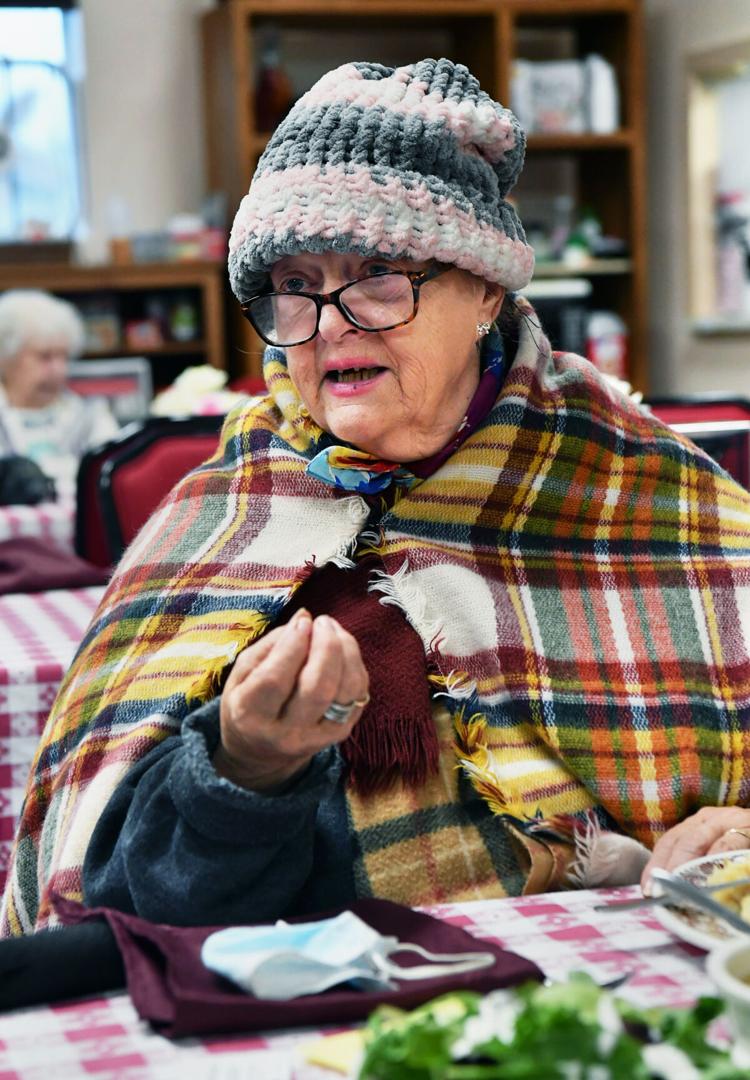 Tom Arnbrister, a third-term Rainier City Council member who has lived in town for 12 years, said that the new restrictions are "frustrating, to say the least. But it has opened some doors." 
Recently laid off, Arnbrister said he's been spending more time getting deeply involved with his community by way of working with the Rainier Food Bank and volunteering with the senior center. Over recent weeks, he's been able to get a solid pulse on the needs of the community and what people are going through. 
The Rainier community is a tight-knit one, he said. "It's been really hard for people to not be involved in the community activities (we have every year)," he said. "It's whatever we can do to help, because we're all one family."