Brothers Tim and Kai Fyrst opened First Finishers, a Yelm construction company, back in 2005, following lengthy careers in the industry.
"We started out framing back in '98, '99, and we framed and built decks," Kai Fyrst said. "We decided we wanted to move indoors because we didn't like being outside in the elements, so we ended up switching gears," Kai Fyrst said. 
Tim Fyrst added that the two worked for other contractors throughout the years leading up to 2005, learning how to do the finishing of a house's interior after four years working with the exterior of homes.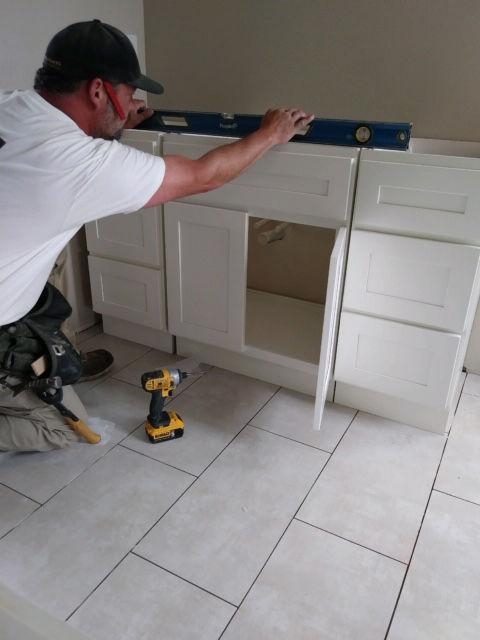 Originally, First Finishers worked exclusively on the interior of houses. This lasted for about two to three years, Kai Fyrst said.
"We started with trim and floors, and then went to remodels and then grew our business from there to include bigger projects," Kai Fyrst said.
Since the two had structural experience as well, it was a natural transition to start building entire houses.
"Mainly it started by going into a house, gutting the house, and then refinishing the interior, and we figured well, if we can do that, why can't we just build a house?" Tim Fyrst said.
Most of their work is residential, but they have done some commercial jobs, like the interior finishes for the Victoria's Secret in Olympia's Capitol Mall. They also did all the framing for a trampoline park.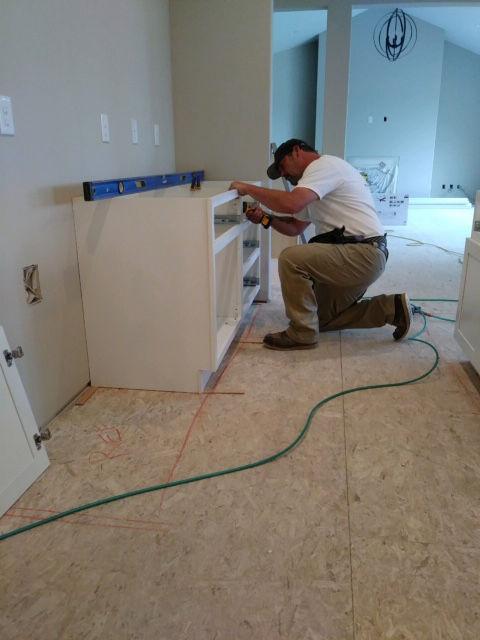 As a business, First Finishers prizes effective communication, a quality product and the teamwork needed to get it all done. Beyond those three core values, the Fyrst brothers strive to run an accountable company that puts its employees first.
Regarding that last goal, the proof is hanging on the business' walls; First Finishers has won the Best of Nisqually contest's best place to work category for two years now.
"What we wanted to do with this business is make it something that we wanted to work for…" Tim Fyrst said. "For us, team is the most important thing."
Part of valuing their employees means choosing jobs that benefit everyone.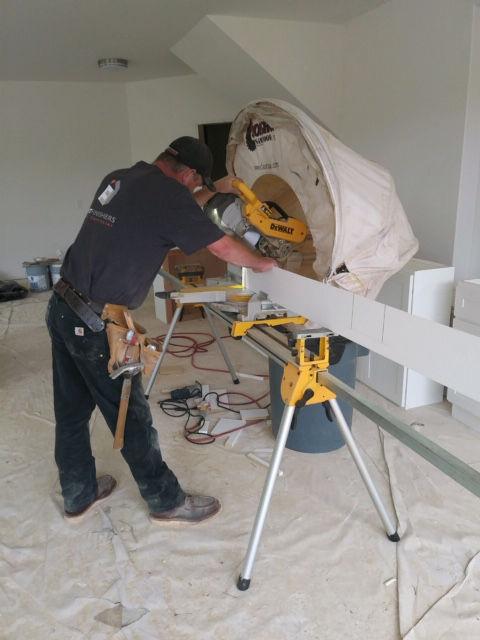 "We value our personal lives with our families and we value those people that work with us and their personal time, and in commercial (jobs) most people don't care about your family time and there are long hours…" Kai Fyrst said. "That just doesn't really resonate with us … This is why we prefer to do residential."
Kai and Tim Fyrst said that the best way to be considered for a job is to go to their website, firstfinishers.com, and contact them for a quote.
"We aren't going to be the cheapest because we offer quality and we pay a decent wage to our employees and the same to our subcontractors; they have been our subcontractors for years and we know they do quality work," Kai Fyrst said.
The brothers also want to be a service to the community.
Tim Fyrst said that one way to do this is to take the stress away from remodeling and construction, which is rumored to be a complicated and nerve-wracking experience. 
"Everyone has this notion that remodeling and construction is a horrible thing to go through…" Tim Fyrst said. "We really try to make sure that people don't have to have that experience. Building your house or going through a major remodel is extremely stressful for people; you put it up there with divorce or death."
Kai Fyrst said the company combats this predominant belief with a niceley broken out schedule and frequent, effective communication with clients.
First Finishers does a lot of insurance claims for people, making sure its clients are not taken advantage of by insurance companies. The company also donates to sports teams and FFA students. 
"We feel like it is important to give back to the community that has been giving to us for so many years," Tim Fyrst said. "We have been really fortunate with the customers and the team that we have."