TENINO — To say Maria Williams has had a rough couple months would be an understatement. Williams, the owner of the brand new Tenino Coffee Bistro, has leaped, crawled and deflected every obstacle thrown her way since the novel coronavirus outbreak hit the restaurant industry in mid-March.
Williams was volunteering to run Western Coffee Company and Cafe for its owner when Gov. Jay Inslee announced the statewide closure of dine-in service for place of entertainment on March 15. Williams was in the process of trying to buy Western Coffee at the time, but the deal fell through, so she began working on opening a brand new business in the same location at 291 Sussex Ave. W., in Tenino.
She purchased the lease on the building and used all the money she had saved for her own business to pay off all of Western Coffee's outstanding bills.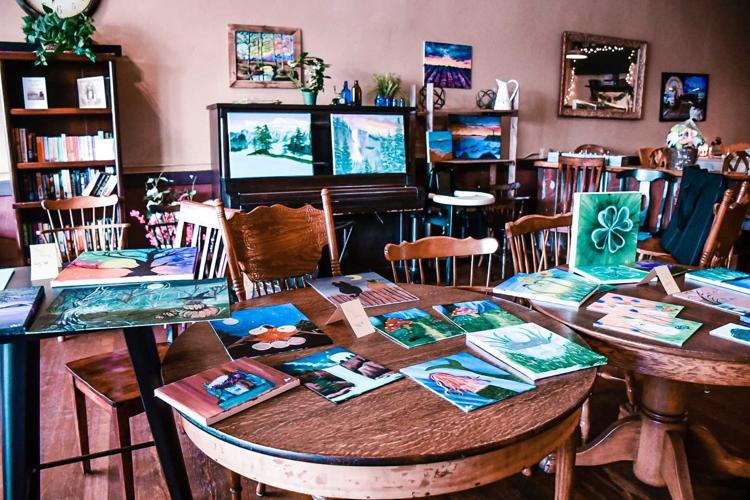 Williams, who is also an artist, used her skills to begin teaching online art classes in April to pay for the new business license and all the permits, which ran about $2,200.
"It's been a battle," Williams said. "I think every single wall that could have been put down on me was and I climbed over it."
At the time, there were three other Tenino businesses that had to shut their doors with owners who weren't sure if they would ever open again. So Williams put on a fundraiser, a last-minute virtual auction, to help her fellow Tenino business owners, which turned out to be a huge success. The fundraiser brought in $5,000, and Williams gave 15 different businesses anywhere from $150 to $300 each. 
In all, she gave away $4,500 to businesses and used the other $500 to pay the two previous Western Coffee employees who hadn't had their paycheck that month.
"It was a huge hit," Williams said. "I put it together in seven days, all by myself."
All the while, she was transitioning from instead taking over an establishment to starting a brand new one. With no way to visit the health department in person and the phone lines tied up day after day, Williams had to navigate being a new business owner by communicating with the health department solely through email.
"Having access to anybody to help you was almost impossible," Williams said. 
Thankfully, Williams is an artist, and her art was selling. It was just enough to keep her afloat.
While trying to build up capital for when her bistro finally did open, she came up with the idea of presale gift cards. She raised $300 in gift certificates before coming up with a VIP card, where people pay $100 for a card which gives them 30 percent off, once a day, for a year. She sold four of those, which helped.
But she still faced the dilemma of paying the monthly bills for the restaurant space, which included rent, electricity, gas, water, garbage, phone, etc. Luckily, her landlord gave her the month of April rent-free.  
"That used up all my savings," Williams said. 
She spent weeks applying for federal small business loans and grants before realizing she didn't qualify for any of them. Nothing seemed to go her way.
"I kept trying every avenue I could," Williams said. "I was fighting tooth and nail through this whole thing. It was horrible."
Finally, last week, the health department told her she was previously misinformed and could open her doors immediately. Williams' first opening was Friday and she only had $200 of her own money, so she bought as much food as she could and sold three menu items to try and make as much money as she could to pay for food to sell on Memorial Day.
Once again, trouble struck. With it being a national holiday, the money made from Friday didn't get released by the bank until Tuesday, which meant Williams had to borrow money to buy food for Monday, which was the official grand opening.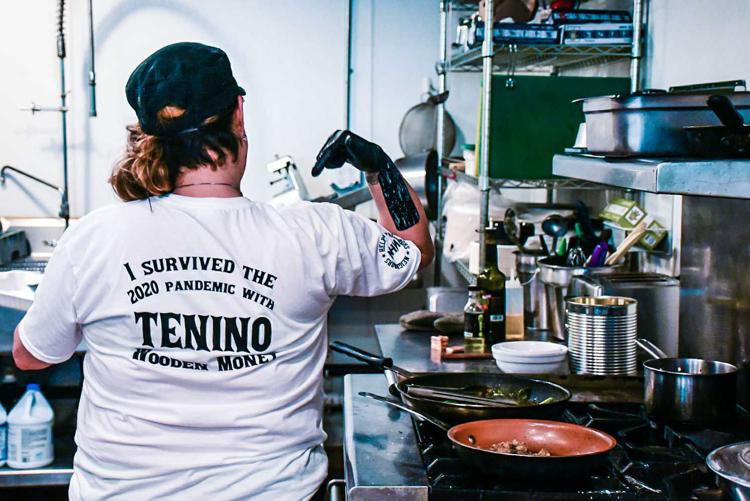 With little advertisement, a ton of friends and locals turned out to show their support for Williams on Monday, helping her pull a $600 day; enough to pay for food the entire week. Her sous chef has been volunteering some of his time because she doesn't have the money to pay for labor yet.
Williams, a navy veteran, grew up in the food industry. Her father owned a delicatessen in Seattle when she was younger. She decided to walk away from the restaurant business when her father passed away 13 years ago.
"I said I'd never go back," Williams said. 
Then this opportunity came, it felt like the right moment, and she couldn't say no.
Now her coffee bistro sells breakfast, lunch and dinner, focusing on European-American-type meals. It is open 9 a.m. to 8 p.m., Monday through Friday. Much of it is Italian-influenced and everything is made from scratch and made-to-order.
Some of her most popular items, so far, are the bootleg burrito, which is a choice of meat with potatoes, onions, cheese, bell peppers and zucchini in a wrapped tortilla. Lunches consist of an assortment of bistro sandwiches, and dinners are a rotating list of specials. Tuesday's dinner was a three-course meal that included fried morel mushrooms as the appetizer, a main course featuring roasted pork tenderloin, rice pilaf and garlic parmesan-crusted asparagus, with a dessert. The meal goes for $14.99
"I want people to come here and have it be like going to Europe to sit in a little bistro, but you get hometown prices," Williams said.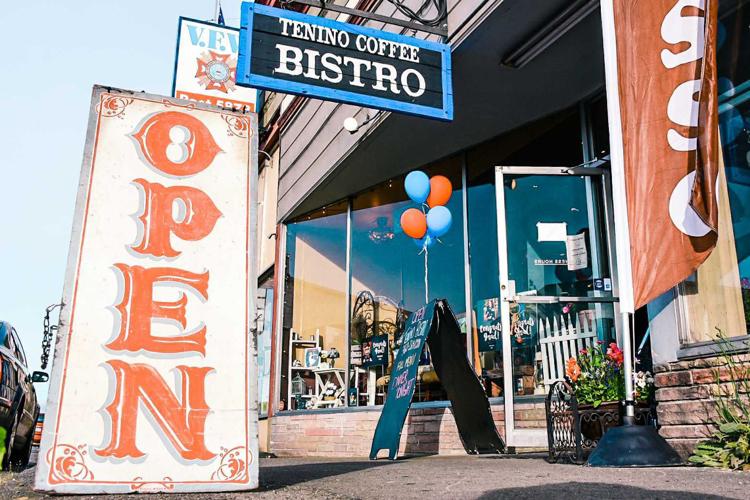 Williams is just happy and excited that her business is finally up-and-running, despite all the challenges and hurdles she faced along the way. She looks forward to welcoming customers and seeing her bistro prosper along the way.
"I fought tooth and nail and no matter how many times I thought I couldn't do it or I just wanted to give up and walk away, the amazing people of Tenino had my back," Williams said. 
More Information on Tenino Coffee Bistro
Hours: 9 a.m. to 8 p.m., Monday through Friday
Location: 291 Sussex Ave. W., Tenino
Top-selling items at Tenino Coffee Bistro
Biscuits and gravy platter: $8.99