Heather Ekland has been in the online toy business for 13 years with Freedom Day Sales. Now, she's expanding her company to include a store named Funtime Toys and Gifts located at 303 First St. SE, Suite C, in Yelm.
Funtime Toys and Gifts is currently undergoing a soft opening, which will culminate in a grand opening after the sign for the store is in place.
Ekland said she's a toy seller because she's always loved kids. She has homeschooled all of her children and loves to see how kids learn and grow.
"I love kids, and I've always loved kids," Ekland said. "They are uninhibited … Kids see something in us that we can't give expression to anymore, because we've lost it. Kids just see the 'wow' everywhere, and I just really love that about them."
She plans on opening the store up regularly for parent-child craft days, times when the parent and child can spend quality time together doing something creative.
"When you make something, you do something together – you make memories," Ekland said. "Memories are really important, especially when a child is grown. They will remember mom spent a half hour with me and we made this together. The memory is in them, and that is what's really important."
In addition, the store intends to be a destination for gift-givers. It offers free do-it-yourself gift wrapping, and Ekland will wrap presents herself for a fee.
The whole idea for the company came about when Ekland was taking some business classes and decided to launch a website to sell toys.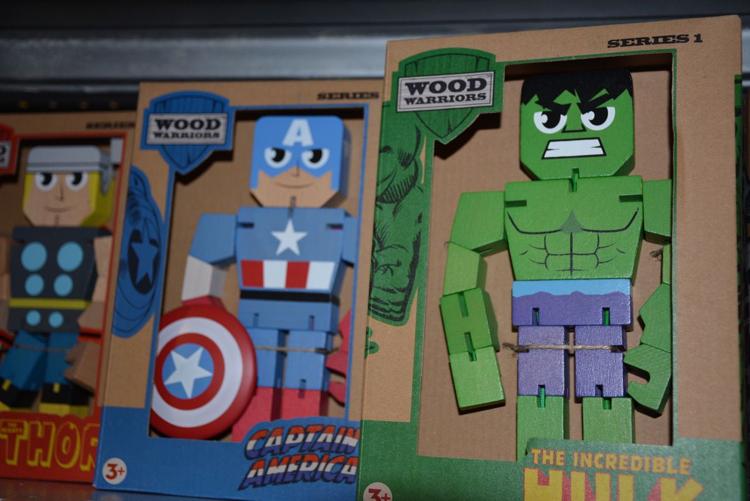 "I started with just selling things online," Ekland said. "I started with eBay, then picked up Amazon and then had my own website."
Against the odds, that website, freedomdaysales.com, took off, and Freedom Day Sales became an established company.
Lately though, Ekland said that Amazon has become more difficult to work with, so she was looking for other options. That's when the opportunity to lease the space on First Street presented itself.
Ekland said that her inventory is set, and she has plenty of toys waiting in the wings from her storehouse used by the online portion of the company.
Funtime Toys and Gifts' regular hours are 10 a.m. to 6 p.m. Monday through Saturday, unless otherwise posted.
Ultimately, Ekland said that she's an entrepreneur because if she weren't so busy, she wouldn't feel like herself.
"I like challenges," she said. "I can't just be. I have to be doing something. I would be bored if I wasn't constantly doing something. If I don't have 10 balls in the air, I feel like I'm missing something."