YELM — With restaurants statewide limited to takeout and delivery, local businesses are having to be as creative as possible to stay afloat. That's why a coffee shop and a donut shop in Yelm are joining forces to drive customers in.
Twister Donuts, a small franchise based out of Olympia, has satellite stores in Yelm and Centralia. Brenda Campbell, owner of the Yelm and Centralia locations, is moving her Yelm store a couple blocks north on Yelm Avenue to Shiplap Shop and Coffee House to team up with its co-owner Gary Rurup.
Before the coronavirus hit, Campbell had already outgrown her current location at 305 E. Yelm Ave. and was looking at moving to a bigger storefront in town. When Gov. Jay Inslee announced restrictions to in-house dining at restaurants, she decided to be proactive, call Shiplap Shop and Coffee House and move Twister Donuts into its store.
Campbell expects no disruption of service during the move, as Twister Donuts will close at its usual time at 4 p.m., Monday, March 30, and reopen at the new location at its usual time at 6 a.m., Tuesday, March 31.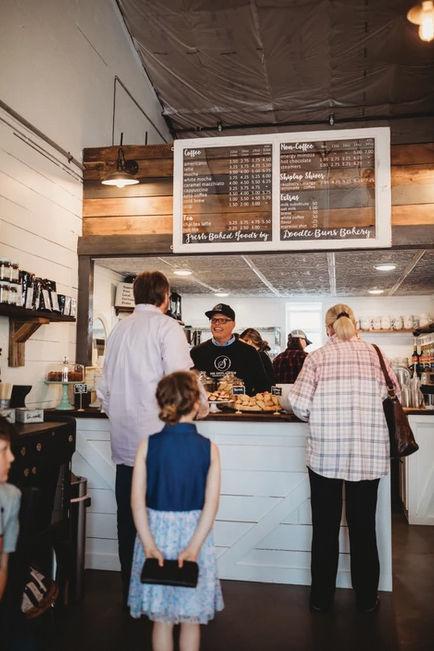 She said the combination of her donuts and Rurup's coffee, which Rurup said is the best in Yelm, is the perfect pairing.
"Businesses and people need to work together right now if we're going to survive," Campbell said. "Who can handle all the overhead? Everyone still has their power, their internet, their water bills, rent, insurance."
Campbell's overhead is about $2,000 a month and she expects business to be slower than usual for four to five months, if not longer. Fortunately, the donut shop sells food, putting it on Gov. Inslee's list of essential businesses, and it will remain open for the foreseeable future. It also helps that Twister Donuts was primarily a takeout business beforehand.
"I've noticed a decline, but only about 30 percent," Campbell said. "People right now are using donuts as comfort food. But, yes, I've taken a definite hit."
She's used to having a huge church crowd come in on Sundays. Last Sunday, March 22, the store was dead.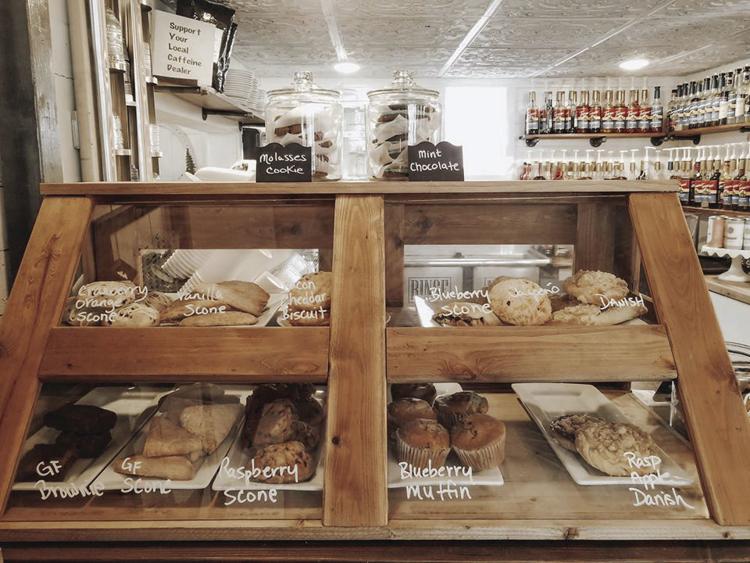 She also runs a popcorn business out of her current locations in Yelm and Centralia — Freedom Snacks Gourmet Popcorn — but is having to temporarily shut it down after having buffets, weddings and summer events cancel their orders recently.
"My popcorn sales have dramatically decreased," Campbell said. "I think it's smart to cut the overhead and wait it out."
She plans to sell her current inventory of popcorn, which has a shelf life of three months, at the Yelm and Centralia Twister Donuts, but likely won't pop anymore until around August. 
The Centralia Twister Donuts is expecting no changes to its business, she said. She doesn't want to give up its current location, which is a block north of Centralia College, but is hoping to find another local business to join her at that location.
"I'm hoping to have someone come in and share resources," Campbell said. "That would be really great. Someone who does something that is complimentary, like smoothies or coffee. There's enough space."
Shiplap Shop and Coffee House
It was an easy decision for Rurup to band together with Campbell and her donut shop. Not only do coffee and donuts go hand-in-hand, but it's crucial for local businesses to help each other during these times, he said.
"She's got a unique set of customers, we've got a unique set of customers, so driving her traffic into our shop benefits both of us," Rurup said.
Shiplap is currently offering delivery, curbside pickup and subscribes to the Joe Coffee mobile app where customers can prepay on the app and either pick up their items at the store or Shiplap will bring them out to the curb. Shiplap will also offer delivery and curbside pickup for Twister Donuts.
And it's more than just a coffee shop as it also sells farmhouse-style furniture and home decor. It has pushed Rurup to be even more creative. Nearly 75 percent of Shiplap's customers before coronavirus were dine-in customers. So Shiplap started a 'shop at home' live Facebook stream on Friday, March 20, which is its own version of the Home Shopping Channel. Over 3,600 viewers watched the two-hour stream that night. 
"It more than made up for our lack of in-store traffic," Rurup said. "It's going to be doing things like that, thinking outside the four walls of our building, to be able to survive." 
These types of ingenuity are needed as relief effort options for small businesses are limited, Rurup said.
The federal government is currently working on a coronavirus relief bill to stimulate the economy and stem the tide of economic fallout. President Trump signed legislation to allow small businesses to apply for low-interest disaster loans and The Small Business Administration has  streamlined the application process for those loans. But other than that, small businesses have few options for help. And Rurup said taking loans is just delaying the problem.
"A loan is great, except the fact you have to pay it back," Rurup said.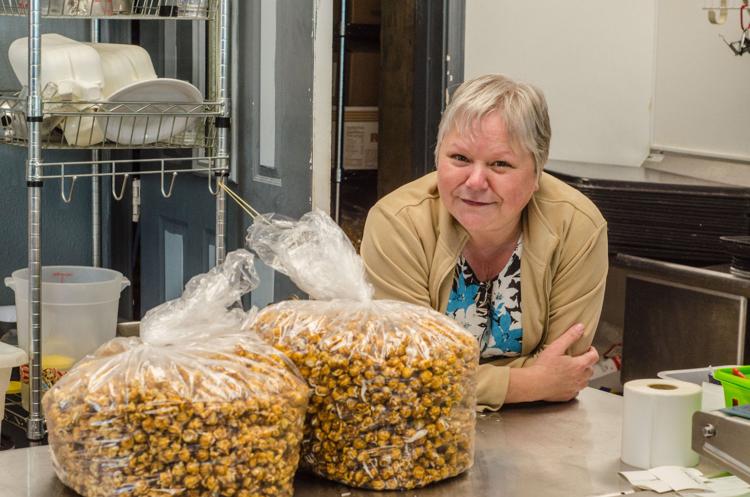 With few options, small businesses owners are having to rely on each other to persevere and endure the coronavirus impact.
"It just really makes sense for small businesses to come together and partner up wherever possible to ride out the storm," Rurup said. "By building this bridge, we're able to walk together over the raging river that I see as being the COVID-19 thing. Businesses that don't be creative in their approach or find someone to partner up with are going to have to close down... None of us know when this epidemic is going to be over."