A woman was in critical condition Monday afternoon, June 1, after slipping and suffering a 60-foot drop from a cliff to solid bedrock at Deschutes Falls Park. Two hours after the incident, she was airlifted from a clearing near the park's entrance to Harborview Medical Center in Seattle. 
The fall reportedly occurred in a small valley downriver from the park past a fenced-off area of the park. 
The Thurston County Sheriff's Office identified the woman as a 46-year-old JBLM resident. Her name had not been released as of June 2. 
Pat Harn, battalion chief with the Thurston County Special Operations Rescue Team (SORT), said the woman was in critical condition and sustained severe trauma to both legs and her pelvis and she was unconscious when responders first made contact. 
Bald Hills Fire Department and SORT responded to calls of the fall at about 12:12 p.m. on Monday. The woman's daughter reported to a park employee that her mother had fallen 30 feet.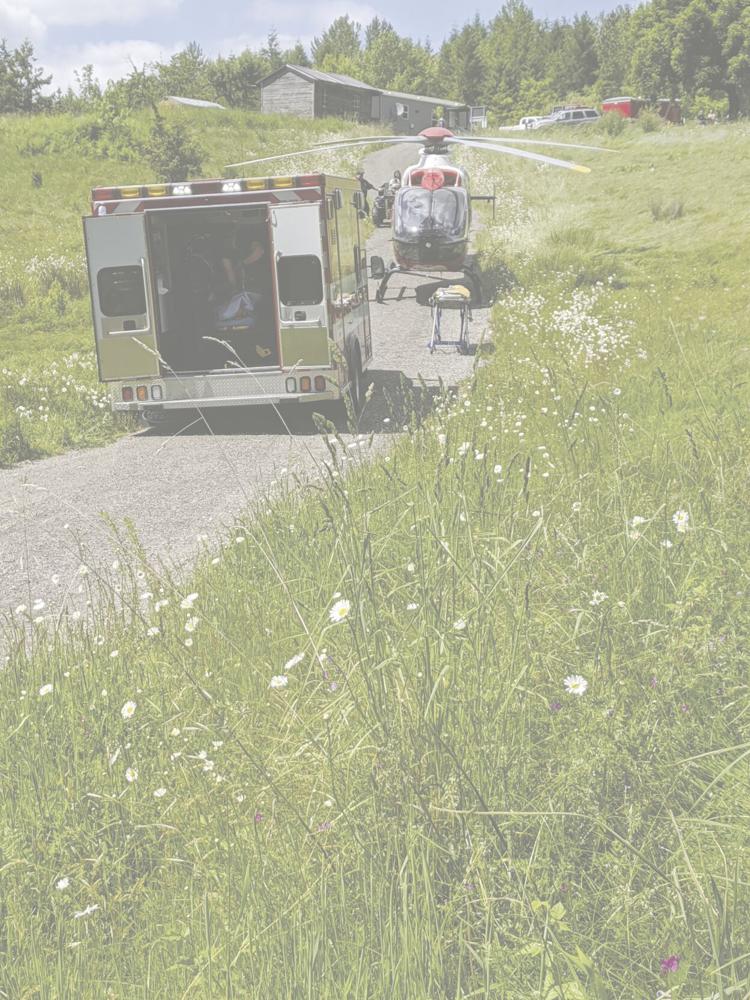 Bald Hills Fire Commissioner Harry Miller, also a responding volunteer, said Bald Hills arrived at the site at about 12:27 p.m. and attempted to find a safe way to get down to the area from the slippery and steep trail
Miller said Chief Mark Gregory, who was first at the scene, determined the fall to be about twice as far as what was reported. 
SORT arrived shortly after Bald Hills began life-saving measures on the woman. 
SORT and first responders strapped her to a backboard and attempted to maneuver her out of the valley.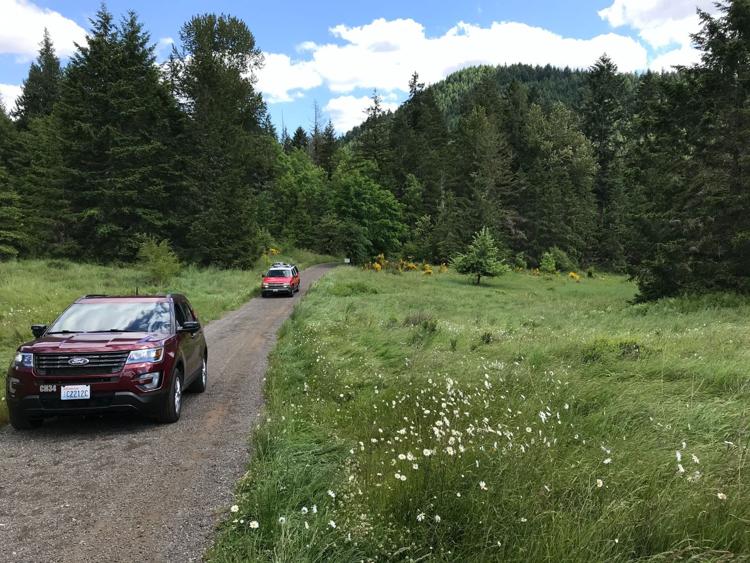 "They established a rope line to help them get their balance," Miller said. "But once the SORT Team got down there, they also got medical help directly to them, other than what we could initially do. But the paramedics can take it up another notch. They got her stabilized, got her in the wire basket." 
Miller said once first responders were able to get her to a clearing to be evacuated, the woman — who Miller estimates was probably in her late 40s — was able to converse with her daughter. 
Harn said they were able to get her up to the clearing at about 2:15 p.m. and she was lifted from the site around 2:20. 
Bald Hills, SORT, Lacey Fire District No. 3, and the Thurston County Sheriff's Office all responded to the incident, Miller said.