For a couple of days this week, spring seemed to inch its warm head up through the Nisqually Valley's frigid soil. Flowers appeared in some yards, and in others the immature nubs of colorful-to-be blooms were slowly, but surely sprouting on still-bashful bush stems. And the grass was even lush green in most places.
So … whoopie, it's finally spring!
No.
But it's coming.
We know that because spring's harbingers were abundant — moms, dads, and kids frolicking in Yelm City Park.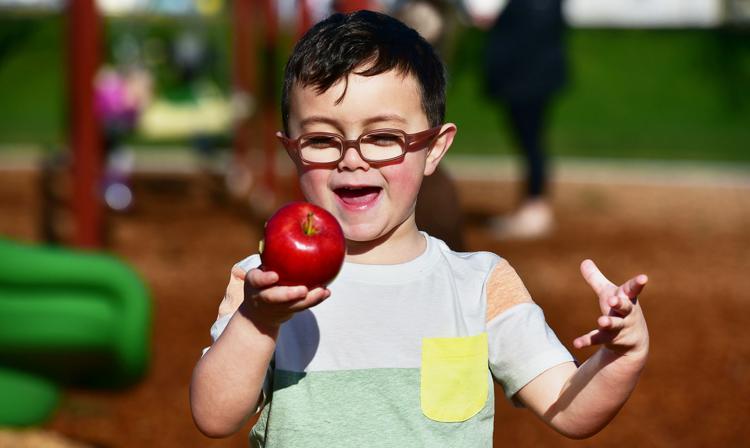 Never mind that by mid-morning Wednesday the temperature still hovered in the high 30s — one month before spring officially begins on March 19.
The kids certainly didn't seem to care — they never do. They could run around with icicles hanging from their eyelashes and probably not notice until the frost impacted their fun.
"Hey Dad, I can't see the teeter-totter, can you get this stuff out of my eyes, please?"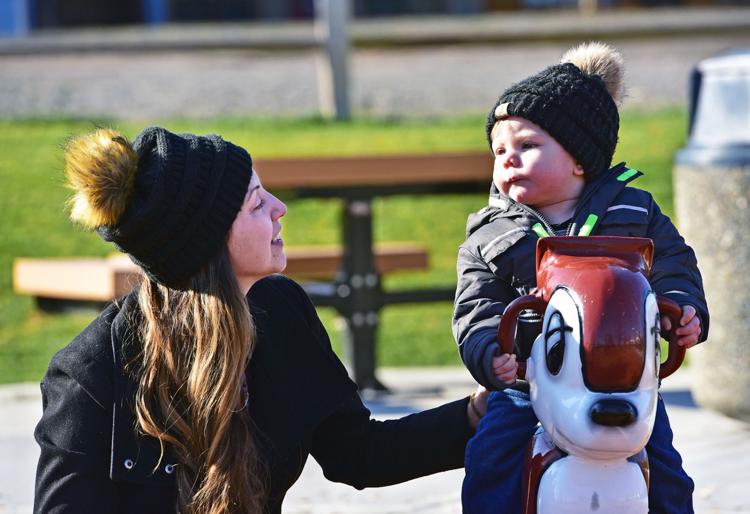 "Sure, son, I'll get out of the warm car in just a minute and help you."
But that scenario wasn't in play this week. Luscious cerulean skies and a crisp bite to the air under a full sun energized kids and parents — who seemed eager to get out of the house.
Jaci Willis, 34, was at the park encouraging her 1-year-old son Rhett as he rode the chipmunk teeter-totter.
"We come to the park a lot more in the summer," she said. "It's been cold."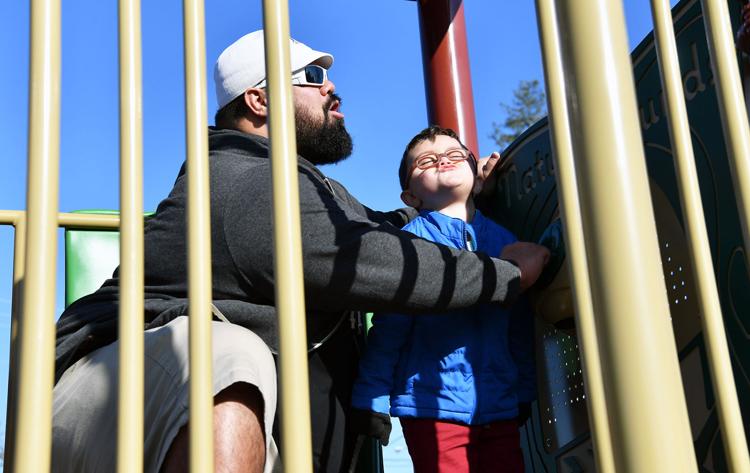 Across the way on another park ride, Yelm resident Joseph Richardson, 37, and his son Cassius, 4, howled at the sun as they mimicked the playground equipment's animal sounds that emit by turning a small, metal steering wheel.
Other bundled-up moms and dads helped their kids slide, swing, and enjoy other enticing playground toys as long as they could tolerate the nip in the air — and before typical winter knocked again on the Nisqually Valley's door.
"This was just a little respite from the typical wet conditions we have had recently," said Jeff Michalski, 43, a meteorologist with the National Weather Service in Seattle. "The more-normal pattern of rain will set in this weekend."
Though, he noted, the longer-term forecast paints a bit brighter picture.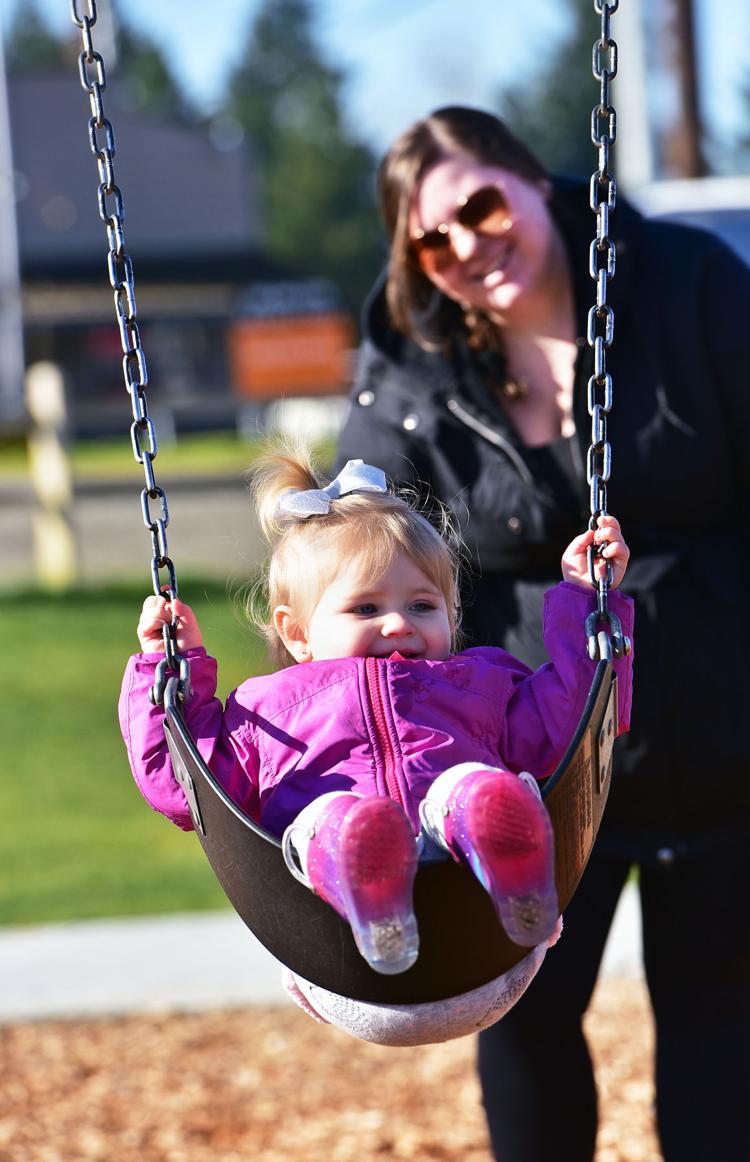 "Looking further through March there's no strong signal we'll have above, below or normal temperatures," Michalski said. "But there is a signal for drier than normal conditions for precipitation."
He cautioned, however, that winter's still upon us, despite the glorious days the area experienced last week.
"We still need to be prepared, especially if we're traveling over the mountains when we can expect the possibility of snowfall," he said.